A wealthy old woman is found poisoned in her garden. There are lots of clues and suspects, but only one real murderer! 17 characters (can be added to or pared down).
It seems that everyone has a reason to want Edna dead, but who killed her? Was it her hair stylist? Her daughter? Her dog walker? Students will have a blast playing suspicious characters who are being interrogated by the police!
This interactive mystery includes: instructions on how to play; extension activities; a setup story; list of characters and detailed character descriptions; character worksheets and a detective checklist! Below is the setup story and an example of a character description.
The Story…
Today is (insert date) and Edna was found poisoned in the garden! You have all been brought into the police station for questioning. Edna was 100 years old, so she relied on others for help. Except for her weekly trip to the beach with her driver, everyone else visited her at home. Some came daily, some weekly. She was discovered today by her driver who came to pick her up at 12:00 noon for their daily trip to the beach. Nobody else was around. He found her sitting on a chair in the sunshine, in her backyard garden. She looked lovely in a new dress and her hair was perfect. Next to her, on a table, was her breakfast of two eggs and orange juice, untouched. Also, on the table was a vase filled with fresh cut flowers and a book of nature poetry. As I mentioned…she was poisoned! SO…WHO DUNNIT?
Character Description Example
Hairstylist– The hairstylist comes to Edna's house because Edna is 100 years old and doesn't get out much. Each week they use a chemical hair dye to make Edna's hair a lovely shade of old lady blue. Over the years Edna has neglected to tip the stylist and wishes Edna would pay more.
Why Subscribe?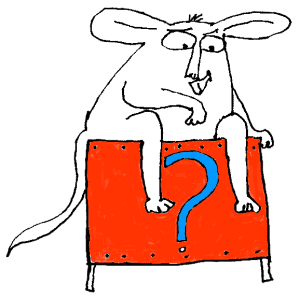 Inside Drama Notebook, you will find a huge collection of well-organized lesson plans, scripts for kids, drama activities, 50 drama games on video and more! Join today and dramatically reduce your planning time while delivering fresh, innovative drama lessons to your students! If you are new to teaching drama, this site will be a Godsend! You will immediately feel confident about teaching drama like an expert. The site guides you step-by-step and provides you with materials that you can use right away with your students.
If you have been teaching for years, Drama Notebook will inspire you with a fresh new approach and innovative ideas!
The site is packed with original, innovative lessons and activities that you will not find anywhere else—and new materials are added monthly.