14 characters, flexible casting. Approximately 20 minutes long. A funny mystery based on the interactive mystery of the same name, created by Jennifer Reif.
Hear Ye! Hear Ye! Princess Poppy is in peril! She was supposed to marry Duke Dudley today, but nobody knows where she is! The royal detective has been summoned to solve the mystery. This script is based on the interactive mystery of the same name, also on Drama Notebook. If you enjoyed playing the mystery as a class and working to figure out 'who dunnit,' you can now perform the mystery using this script.
Jennifer Reif has been teaching, directing, and performing around the Pacific Northwest for decades. Her shelves are lined with children's books and her happy place is in the woods. She loves devising creative theatre projects with kids and sharing ideas with teachers. Jennifer holds her BA in Theatre from Morningside College and also studied at Oxford University in England.
Excerpt from the play:
CHARACTERS
King
Queen
Jester
Cook
Lily, a Lady in Waiting
Artist
Knight
Royal Scroll Master
Wizard
Dressmaker
Gardener
Daisy, Younger Sister to Princess Poppy
Duke Dudley
Royal Detective
(Feel free to add or subtract characters as needed)
PROLOGUE
It's the morning of the wedding. All the characters are buzzing about preparing for the big day. (Except for Dudley, Daisy, and the Detective who enter later) In the prologue, all the characters cross the stage with purpose and urgency, each with a prop, which will help identify their character and provide a clue needed for the investigation. Jaunty violin music underscores the opening scene. We later learn this happy music is being played off stage by Daisy.
SCENE 1
(King and Queen enter at the end of the prologue. Beautiful violin music is heard off stage.)
Queen:
Daisy! Stop playing that dreadful music and come here at once! (music stops.)
King:
We really should find something for that girl to do.
Queen:
I know. Poor thing. If only she had some talent.
(Daisy enters with her fiddle or even just a violin case.)
Daisy:
Did you call, Mother?
Queen:
Yes. It's your sister's big day. Put away that silly instrument and make yourself useful.
Daisy:
(eagerly) I could play a song for the wedding.
(King and Queen laugh dismissingly)
King:
Oh, Daisy. That is sweet. But you are no musician.
Daisy:
(Sadly, for she really is good) Oh. All right then.
Queen:
Go see if your sister needs help.
Daisy:
Yes, Mother.
(Daisy exits)
King:
I don't know if we'll ever find a husband for that girl. All she wants to do is play that silly fiddle.
Queen:
Enough about Daisy. Today is all about Princess Poppy.
(Jester enters playfully)
King:
Her marriage to Duke Dudley will be a perfect match for our kingdom.
Jester:
That's what you think. (Sarcastically under their breath)
Queen:
What was that?
Jester:
Oh, nothing.
King:
Out with-it Jester! What did you say?
Jester:
Well, it's just that you two are out of touch with the people.
Queen:
What? How can you say that? We are so generous and loving and kind…
Jester:
Ha!
King:
Everyone in the kingdom loves us.
Jester:
Ha Ha Ha!
(Jester laughs hysterically as the others enter and quickly form a line in order of who speaks. Dudley enters last.)
Queen:
We are not out of touch!
King:
That's enough Jester. Poppy and Dudley will be married today, and everyone approves. Isn't that right everyone? (Addressed to the line of servants. All pretend to agree. Adlibs…yes, of course…)
Queen:
(clapping hands to get their attention) Come, everyone! Let's welcome the bride-to-be.
(Everyone looks in direction of where Poppy should enter. Daisy enters alone.)
Queen:
Well Daisy, where is your sister?
Daisy:
She's not in her room.
Queen:
Where could she be?
(Consider standing in order of line delivery.)
Gardener:
She's not in the garden.
Artist:
She's not in the gallery.
Lily:
She's not in the drawing-room.
Dressmaker:
She's not in the dressing room
Knight:
She's not in the lookout.
Scroll Master:
She's not in the library.
Wizard:
She's not in the chapel.
Jester:
She's not in her chamber.
Cook:
She's not in the kitchen.
(Dudley enters)
Dudley:
She's not in the castle?
Queen:
Oh, Duke Dudley. Have you seen Princess Poppy today?
Dudley:
No! That would be bad luck.
Queen:
Well then. I suppose there is only one thing to do.
Dudley:
What's that?
Queen:
We must call in the Royal Detective.
Why Subscribe?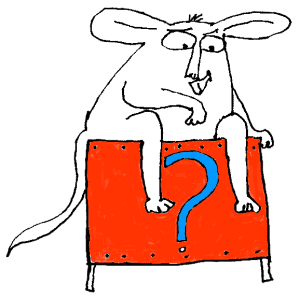 Inside Drama Notebook, you will find a huge collection of well-organized lesson plans, scripts for kids, drama activities, 50 drama games on video and more! Join today and dramatically reduce your planning time while delivering fresh, innovative drama lessons to your students! If you are new to teaching drama, this site will be a Godsend! You will immediately feel confident about teaching drama like an expert. The site guides you step-by-step and provides you with materials that you can use right away with your students.
If you have been teaching for years, Drama Notebook will inspire you with a fresh new approach and innovative ideas!
The site is packed with original, innovative lessons and activities that you will not find anywhere else—and new materials are added monthly.