A princess has gone missing. Can the royal detectives find her in time for her wedding? 13 characters (can be added to or pared down).
On the day of her wedding to Duke Dudley, Princess Poppy has disappeared. Who would want to harm her? Was it her jester? Her Lady in Waiting? Her dress maker? Students will have a blast playing suspicious characters who are being interrogated by the Royal Detectives!
This interactive mystery includes: instructions on how to play; extension activities; a setup story; clues; list of characters and detailed character descriptions; character worksheets and a detective checklist! Below is the setup story and an example of a character description.
The Story…
Hear Ye! Hear Ye! Princess Poppy is in peril! She was supposed to marry Duke Dudley today, but she is missing! When she didn't come down to breakfast the royal family knew something was wrong. Upon entering her room, they discovered the window was left wide open, a vase of flowers knocked over, and love letters scattered about. All this, but no princess! The royal detective has been summoned to determine who has kidnapped her. Be alert! We must find the Princess!
Character Description Example
Cook– Poppy is a picky eater. She constantly complains about the cook's food. (Except for the poppy seed muffins, which she adores for breakfast.) The cook lives in fear of being fired because Poppy complains so much. If Poppy weren't around everything would be fine. The cook really is an excellent chef with a kind heart. In fact, the chef often sneaks food from the kitchen, down the garden path, and out to feed the peasants. After all, the peasants and the gardener grow the food that feeds the whole kingdom. Shouldn't they share in the harvest? The king and queen would not like it if the cook were helping the poor. (Muffin crumbs were found on the garden path.) The Cook last saw Poppy last night when Poppy complained about dinner.
Why Subscribe?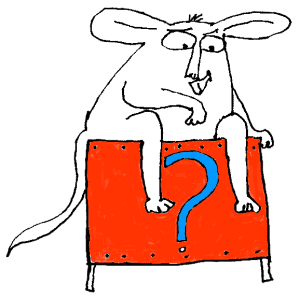 Inside Drama Notebook, you will find a huge collection of well-organized lesson plans, scripts for kids, drama activities, 50 drama games on video and more! Join today and dramatically reduce your planning time while delivering fresh, innovative drama lessons to your students! If you are new to teaching drama, this site will be a Godsend! You will immediately feel confident about teaching drama like an expert. The site guides you step-by-step and provides you with materials that you can use right away with your students.
If you have been teaching for years, Drama Notebook will inspire you with a fresh new approach and innovative ideas!
The site is packed with original, innovative lessons and activities that you will not find anywhere else—and new materials are added monthly.