Someone has finally caught…and murdered the Gingerbread Man! Students play a variety of suspicious characters in this interactive mystery. 12 characters (can be added to or pared down).
The Gingerbread Man is dead, and it serves him right. For years, he has been taunting people, claiming that he can never be caught. Who did it? The Little Old Woman who baked him? The food critic? Or maybe it was a little mouse! Students get to play whimsical, colorful characters in this fun murder mystery for kids.
This interactive mystery includes: instructions on how to play; extension activities; a setup story; list of characters and detailed character descriptions; character worksheets and a detective checklist! Below is the setup story and an example of a character description.
The Story…
Many years ago, the Little Old Woman of your favorite nursery rhymes and storybook tales lived a peaceful life in a small one-room cottage, baking treats and watching an unhealthy number of soap operas. She was known throughout the land for her gingerbread, which was so delicious that it had an uncanny tendency to get up and run, run, run as fast as it could! A Food Critic from the big city heard rumors of her baking prowess and came to the cottage to investigate. When he gave her a rare and prestigious five star rating, she was suddenly the talk of the town, and packed up her bags to go to the city and make it as a professional, artisanal baker who sells her goods for obscenely-high prices. She also brought along the Gingerbread Man – the one who likes to run – as a favor. After all, he is the one who made her famous! He's quite the showman.
You all gathered in a fancy ballroom to celebrate the opening of the Little Old Woman's restaurant, "The Gingerbread House," and sample some of her world-class sweets for yourselves. This is a very selective event, and only the best and brightest were allowed access. There's even a red carpet! How about that?
However, something terrible happened that brought the night to a screeching halt – and threw the Little Old Woman's career into jeopardy! As she was giving a speech in the ballroom, a brief high-pitched scream was heard from the nearby kitchen. When the Little Old Woman finally made it there (she walks very slowly, with a walker) she was horrified to see her companion, the Gingerbread Man, with one leg and one arm completely torn off. It looked like a clean cut, but a weapon was nowhere to be found. Even worse, in violation of all health, safety, and sanitation laws, he was laying on the ground – dead! The horror! Scattered in the area next to him were a big hunk of cheese, a disposable camera, a "VIP" pass, and some aviator sunglasses. None of the party's attendees were allowed to leave, meaning that somewhere among you lurks a criminal who committed this atrocious crime. Can you piece together the clues and discover whodunnit? It's up to you now. Good luck!
Character Description Example
Food Critic – The Food Critic is the one who gave the Little Old Woman her first five-star rating and kickstarted her career in gourmet baking, and he doesn't let her forget it. Like all artists and VIPs, the Food Critic is very emotional and at times unpredictable (oh, and he dresses in a black turtleneck, even when he's sleeping). Since the Little Old Woman became famous, he has pressured her to give him exclusive access to her kitchen – so he was quite upset when she began to invite other critics and reporters to her events, like the one tonight. The Critic feels very hurt by this and feels she didn't keep up her end of the bargain.
Why Subscribe?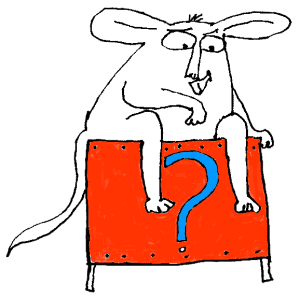 Inside Drama Notebook, you will find a huge collection of well-organized lesson plans, scripts for kids, drama activities, 50 drama games on video and more! Join today and dramatically reduce your planning time while delivering fresh, innovative drama lessons to your students! If you are new to teaching drama, this site will be a Godsend! You will immediately feel confident about teaching drama like an expert. The site guides you step-by-step and provides you with materials that you can use right away with your students.
If you have been teaching for years, Drama Notebook will inspire you with a fresh new approach and innovative ideas!
The site is packed with original, innovative lessons and activities that you will not find anywhere else—and new materials are added monthly.