All was well in the town of Deadwood until someone shot the Sheriff. Who did it? 15 characters (can be added to or pared down).
Fans of the old west will love this cowboy-themed murder mystery. Students play suspicious characters such as: a gunslinger; deputy; rancher; barkeep; and even a horse!
This interactive mystery includes: instructions on how to play; extension activities; a setup story; clues; list of characters and detailed character descriptions; character worksheets and a detective checklist! Below is the setup story and an example of a character description.
The Story…
Tragedy has struck the tiny old West town of Deadwood, population 43! As the Gold Rush prompts people to strike out on their own in search of buried riches, life has changed for the residents of Deadwood. Once upon a time you knew everyone in town by name, but now strangers come and go, traveling the long, dangerous path to the hills of California. Last night, the residents of Deadwood received a painful reminder of how much their town has changed when their beloved Sheriff was shot dead on Main Street at the exact hour of midnight! By the time bystanders got to the scene, the perpetrator of this heinous crime had fled. Can you piece together the clues and bring justice to this increasingly lawless land?
Character Description Example
Bonnie, The Gunslinger– Bonnie is the most skilled gunslinger in town, but despite her impressive shooting skills she is surprisingly down to earth, friendly, and warm. She is usually very sociable, chatting with the other residents of Deadwood every day at the Saloon or on Main Street, but she hasn't been seen as much recently because, she says, she had a particularly bad case of the sniffles and was forced to stay at home. Bonnie is the wife of Clyde, the Rancher, and Old Man Rick's only friend. She often goes to incredible lengths to get food for Rick when he can't afford it himself.
Why Subscribe?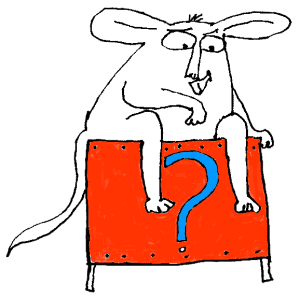 Inside Drama Notebook, you will find a huge collection of well-organized lesson plans, scripts for kids, drama activities, 50 drama games on video and more! Join today and dramatically reduce your planning time while delivering fresh, innovative drama lessons to your students! If you are new to teaching drama, this site will be a Godsend! You will immediately feel confident about teaching drama like an expert. The site guides you step-by-step and provides you with materials that you can use right away with your students.
If you have been teaching for years, Drama Notebook will inspire you with a fresh new approach and innovative ideas!
The site is packed with original, innovative lessons and activities that you will not find anywhere else—and new materials are added monthly.