Someone has stolen Arthur Bennington's delicious dessert right out from under his nose! Can the detective figure out who? 12 characters (can be added to or pared down).
This hilarious mystery for kids and teens hardly deserves to be solved, but the bored nursing home coordinator has nothing else to do. So why not interrogate the suspicious subjects including: a nurse; a security guard; a maintenance worker; and other colorful residents of the nursing home?
This interactive mystery includes: instructions on how to play; extension activities; a setup story; a list of clues; a list of characters and detailed character descriptions; character worksheets and a detective checklist! Below is the setup story and one character description.
The Story…
URGENT: The most dramatic and high-stakes of scandals is unfolding at the Rutherford P. James Assisted Living Home, and we need your help to get to the bottom of it. One day ago, the Jell-O of Mr. Arthur Bennington, age 113, was stolen from the community dining room, right out from under his nose! What a heinous act – almost as treacherous as murder, wouldn't you say? There were no witnesses, as Mr. Bennington had fallen asleep during the meal and everyone else soon left, leaving him alone with his dessert, which was soon gobbled up. When we asked her to help bring this criminal to justice, the professional detective at the local police department thought the case was "a complete and utter waste of time" and "very stupid," so instead, the Nursing Home Coordinator(s) will serve as our investigator(s) on this high-profile case. Good luck! The future of the nursing home – no, the entire world – depends on your success.
Character Description Example
Rachel, Arthur's Nurse, Age 25– Rachel is fresh out of nursing school and had the "luck" to be assigned to Arthur as her first patient. She can't stand him, mostly because of the sheer quantity of Jell-O he eats (she thinks it's one of the most disgusting foods on the planet and he eats a pound of the stuff every single day). Rachel was the last person to see Arthur the night of the crime, and says she left him in the dining room because she didn't want to wake him up or disturb his slumber. But when she returned in the morning to check on him, the Jell-O was nowhere to be found!
Why Subscribe?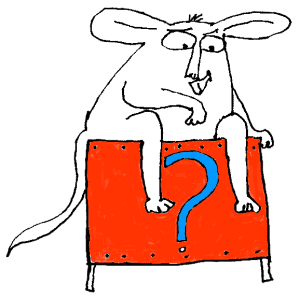 Inside Drama Notebook, you will find a huge collection of well-organized lesson plans, scripts for kids, drama activities, 50 drama games on video and more! Join today and dramatically reduce your planning time while delivering fresh, innovative drama lessons to your students! If you are new to teaching drama, this site will be a Godsend! You will immediately feel confident about teaching drama like an expert. The site guides you step-by-step and provides you with materials that you can use right away with your students.
If you have been teaching for years, Drama Notebook will inspire you with a fresh new approach and innovative ideas!
The site is packed with original, innovative lessons and activities that you will not find anywhere else—and new materials are added monthly.