33 characters; 10F or 33 Either; Flexible casting; 14 pages in length. Approximately 15 minutes running time. A play about the women of the American Revolution written by Laura Rohrman.
America's Secret is a short play about the amazing women in American history. From the disguised Revolutionary soldier, Deborah Sampson, to first lady, Abigail Adams, students will learn about the female ingenuity and heroism that shaped the New World. Over thirty historical figures can be performed by ten actresses or an entire class! This comedic play makes learning about female heroism inspiring and fun!
Laura Rohrman is is a playwright and actress who grew up in Northern California and moved to New York City to pursue playwriting many years ago. She is the founder of Playwriting for Kids, a specialized program where kids write and perform their own plays. Laura's plays have been produced all over the world. She is published by Smith and Kraus. MFA: New School for Drama. Link to her work: www.laurarohrman.com or https://newplayexchange.org/users/1786/laura-rohrman
Excerpt from the play:
CAST OF CHARACTERS
Narrators (2)
King George
Native Americans (3)
Chief
John Adams
John Smith
Irish Mother
George Washington
Deborah Samson
Queen Charlotte
Abigail Adams
Children (3)
Thomas Jefferson
Sacajawea
Shopkeeper
Mailman
Martha Washington
Alexander Hamilton
Pocahontas
Princesses(2)
Eliza
Angelica
Peggy
Benjamin Franklin
Lewis
Clark
SCENE 1
Music plays as the entire cast enters in a line.
CHILD 1:
Hello, folks, this is a little bit of history of America.
CHILD 2:
Before we had women's rights, we had some founding women we'd like to talk about.
CHILD 3:
So this is the story of our founding mothers.
CHILD 4:
The women who paved our way came from all over.
CHILD 5:
But some came from right here. Some of the most important women in our story were born here.
CHILD 6:
Some were brought here as slaves and that was a very harsh life.
CHILD 7:
Some were born into wealthy families and could read and write.
CHILD 8:
They could cook, sew, weave, plant and run a household.
CHILD 9:
These days we all enjoy things like cupcakes and candy.
CHILD 10:
And conveniences like McDonalds.
CHILD 1:
And women can vote!
ALL KIDS
Yeah!
CHILD 2:
We've got Starbucks and Nintendo Switch.
CHILD 3:
We have roads, railroads, bridges and tolls.
CHILD 3 & 4:
We have cars.
EVERYONE
And bikes and —
CHILD 5:
You Tube! Kids YouTube and cupcakes.
CHILD 6:
You said that.
CHILD 7:
And Apple Pencil for digital drawing. It's so cool.
CHILD 8:
And skyscrapers and public bathrooms that flush.
CHILD 9:
Flushing toilets — I can't imagine.
CHILD 10:
But before all of that. We had a beautiful country before us with trees, mountains and rivers and all kinds of animals.
Kids act like animals.
CHILD 1:
The Europeans came and found The New Land!
JOHN SMITH
Hello! I've found this new land, with trees, chirping birds, and rivers. It's ours.
NATIVE AMERICANS
Hey, there were people here, too. Hello.
JOHN SMITH
What? Who? Oh, you? Hello, I'm John Smith — I came here on a boat. I want to start a colony…right here and…what should we call this place? It's lovely. Let's trade.
CHILD 2:
It was 1609 when John Smith Landed and the English Colonies began.
CHILD 3:
At first they were friendly with their neighbors.
JOHN SMITH
Oh yes, I really like this food. You don't mind a little disease do you?
CHILD 4:
(Running with a blanket and passing them out, she sings) Blanket, blanket…
CHILD 4 & 5
Who wants a blanket?
POCAHANTAS
I want a blanket. Thanks.
NATIVE AMERICAN
He's so nice.
POCAHANTAS
I know.
Girls start to act sick and fall over.
CHILD 6:
The Native people living here didn't have immunities to all the diseases the white people brought with them.
CHILD 7:
You know those shots we get from the doctors. They protect us from all kinds of diseases.
The group of Indians fall over.
GROUP INDIANS
We have no immunities.
CHIEF
But soon, we realized that the new white people just wanted more.
EVERYONE
And more and more and more…
CHILD 8
You don't mind if we just take this little bit of extra space do you?
CHILD 9:
Or cut down that tree –I need a house.
SHOPKEEPER
And a store!
The chief is getting angry with folded arms.
POCAHONTAS
Hello, I'm Pocahantas. The first woman of note. That's right. You know what I did?!
GROUP
What?
POCAHONTAS
I saved that white man who wanted our land – John Smith. John Smith?
JOHN SMITH
Yes?
POCAHONTAS
You must leave at once. My father will kill you.
JOHN SMITH
Leave this new land that is so abundant?
POCAHONTAS
Just leave the area, I guess. Get out of the way…
JOHN SMITH
Was that an arrow? Oh my. Let me get my guns.
Indian group shoots arrows.
POCAHONTAS
Well, I saved him didn't I? And they kept coming and coming and coming…
NARRATOR 1:
The setting for the Revolution!
KING GEORGE
Oh, hello, everyone. I'm King George, as in king of England and owner of so many countries… including the Americas. So great we got that one wasn't it, darling? There's lots of trees there.
QUEEN/WIFE
Yes, dear. Sure was. Too bad we cut down most of our tress.
They dance to ball music. Everyone joins in.
Why Subscribe?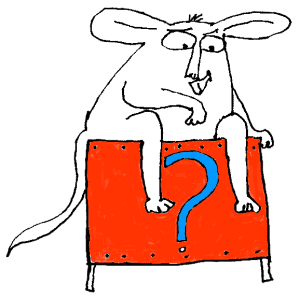 Inside Drama Notebook, you will find a huge collection of well-organized lesson plans, scripts for kids, drama activities, 50 drama games on video and more! Join today and dramatically reduce your planning time while delivering fresh, innovative drama lessons to your students! If you are new to teaching drama, this site will be a Godsend! You will immediately feel confident about teaching drama like an expert. The site guides you step-by-step and provides you with materials that you can use right away with your students.
If you have been teaching for years, Drama Notebook will inspire you with a fresh new approach and innovative ideas!
The site is packed with original, innovative lessons and activities that you will not find anywhere else—and new materials are added monthly.