9 characters. 2M; 2F; 5 Either; Flexible casting; 3 pages in length. Approximately 5 minutes running time. A comedic radio play commercial written by Donald A. Reasoner Jr.
Aunt Lottie's Leftover Cafe is a comedic radio play commercial that tackles family mealtime. When a typical family can't decide where to go for dinner, they are introduced to a very unusual restaurant. Aunt Lottie's Leftover Café doesn't actually cook their own food but sends their "chefs" around town collecting the leftovers from the kitchens of more "fine dining" establishments. A hilarious commercial to add to your next radio play production!
Donald A. Reasoner Jr. lives in Okinawa, Japan with his wife and family and teaches Bible, music, and performing arts to middle and high school students.
Excerpt from the play:
CAST OF CHARACTERS
NARRATOR
DAD
MOM
JIMMY
DONNA
CHEF #1
CHEF #2
RESTAURANT OWNER
LADY DINER
NARRATOR
And now, an important word from one of our fine sponsors.
DAD
Hey hon, kids, it's Friday night, and I was thinking…how 'bout I treat the whole family to dinner out?
MOM
Oh, that sounds wonderful dear. I could use a night off from the kitchen.
JIMMY
Yippee! I love eating out!
DONNA
Me too! Thanks, Dad!
DAD
So…where should we go? (TO MOM) Hon?
MOM
Hmmmm… let me think for a moment.
JIMMY
(EXCITEDLY) How 'bout the Burger Barn!
MOM
Well… I was thinking of something a little more formal. Not fancy, mind you, somewhere where we could be waited on and not have to order from the counter.
DONNA
I say we go to Lettuce Land.
JIMMY
(DISGUSTED) Yuucck! You would suggest that. (WHINING) Dad, don't make us go to a… salad place… pleeeezzzzeee?
MOM
That's enough… if you two are going to complain, we can just stay at home and have…
DAD
(INTERRUPTING MOM, EXCITEDLY) That's it… that's it! I know the perfect place! Let's go… to the Leftover Cafe!
JIMMY AND DONNA
(TOGETHER, CHEERING) Yea!… Yippee!… Awesome!
MOM
That's perfect dear
DAD
Last one in the car is a rotten egg
JIMMY AND DONNA
(TOGETHER, CHEERING) Yea!… Yippee!… Awesome!
NARRATOR
This family knows. For a great evening out, there's no place like Aunt Lottie's Leftover Cafe. Located on historic Highway 178, right next to the local hazardous waste disposal site, the Leftover Cafe is a truly unique dining experience. There are no printed menus, but our courteous and professional staff will help guide you in your dining choices. The Leftover Cafe features cuisine from some of the finest dining establishments in the area, served piping hot on our trademark Melmac dinner plates. Aunt Lottie's chefs are highly trained. They are experts in combing the neighborhood to find the finest culinary faire for your dining pleasure.
CHEF #1
(TOUGH GUY ACCENT) Hey Joe, smell this.
CHEF #2
(SNIFFS LOUDLY…THEN SIGHS CONTENTEDLY) Ahhh… chicken marsala.
CHEF #1
(CHUCKLING) I think we just found our Friday special.
Why Subscribe?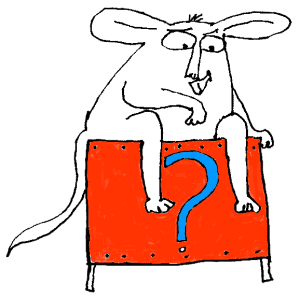 Inside Drama Notebook, you will find a huge collection of well-organized lesson plans, scripts for kids, drama activities, 50 drama games on video and more! Join today and dramatically reduce your planning time while delivering fresh, innovative drama lessons to your students! If you are new to teaching drama, this site will be a Godsend! You will immediately feel confident about teaching drama like an expert. The site guides you step-by-step and provides you with materials that you can use right away with your students.
If you have been teaching for years, Drama Notebook will inspire you with a fresh new approach and innovative ideas!
The site is packed with original, innovative lessons and activities that you will not find anywhere else—and new materials are added monthly.