30-45 minutes running time. Parts for 30 actors, flexible cast. Teaches the virtue of kindness! (5 credits)
Every student gets to play the part of an animal character in this story about a group of kid-animals who attend a summer camp on how to display more kindness with themselves and others.
Sometimes life isn't easy, especially for kids growing up. Sometimes our fears, circumstances, and limitations can make friendships, learning, expressing, and creating difficult for us. But as Camp Kindness shows, kindness can be the cure to many of life's challenges. All it takes is some effort, compassion, teamwork, creative thinking, and a whole lotta love and care to make a difference in others' lives, and hopefully, in the whole world. Welcome to Camp Kindness! A place where the power of kindness can make anything possible.
Excerpt from the play:
CHARACTERS (IN ORDER OF APPEARANCE):
NARRATOR
SUMMER / ELEPHANT
POPPERS / PENGUIN
JADA / WOLF
LAYLA / WOLF
JAYLA / WOLF
SQUEALS / PIG
IVY / SLOTH
BELLE / PANDA
WINKLES / UNICORN
EMILY / OWL
ABRAHAM / HONEY BADGER
ABRAHAM'S MOM
ABRAHAM'S DAD
CHIPPY / CHIPMUNK
CARROTS / RABBIT
BANANA / TURTLE
CARSON / TIGER
MADDIE / MOUSE
RED / DRAGON
PARKY / PANTHER
AUSTIN / GIRAFFE
BILLY / BEAR
KATIE / BAT
MACKENZIE / PUPPY
ISABELLA / LADYBUG
PRINCESS / CAT
BROOKE / RAVEN
LU-ANN / FOX
PARIS / COUGAR
PENELOPE / PANTHER
NARRATOR (SOUND OF CRICKETS)
Hi, everyone, and thanks so much for joining us this evening. If anyone here has gone to summer camp before, you know how it can be such a wonderful time to make friends and do really cool activities. Not to mention staying up way past our bedtimes and eating s'mores 'til we can't move! But summer camp can also be an amazing opportunity to show acts of kindness. No matter what acorns life throws at us, we can always try to be kind to others. Welcome to Camp Kindness. A Camp where kids can learn ways to be kind and helpful to one another. So, sit back and join us on our journey, where you'll see the challenges some camp kids face as well as some great adventures, leadership, problem-solving, snack-eating, and campfire singing- all sprinkled with lots of kindness! Three things we ask of you: #1, Don't be alarmed, all our summer camp kids ARE animals, but we promise they won't bite you. #2. Even though you may have the urge to make your own campfire and roast some s'mores, it's too much of a fire hazard, so please refrain. And #3. Please be as whisper-quiet as you can. Some of our animal camp kids don't talk, bark, growl, chirp, or squeak very loudly. Without further achoo, welcome to the journey of Camp Kindness!
SCENE 1 – PACKING UP
PART 1.
SUMMER / ELEPHANT
Oh my goodness, oh my goodness. I'm so excited I can barely breathe. I can't believe I'm going to Camp Kindness today!! First, I have to get all this packing done, then guzzle some juice into my trunk, a quick hug to mom and dad, get on the bus and FINALLY get to camp. This is going to be so amazing and adventurous. I can't wait. I just hope everyone notices the Elephant in the room!
PART 2.
POPPERS / PENGUIN
(Singing to teddy bear) 'All my bags are packed. I'm ready to go. So hug me and smile for me. Tell me that you'll wait for me. Hold me like you'll never let me go. 'Cause I'm leavin' on a jet plane. Don't know when I'll be back again. Oh babe, I hate to go'. I'm so nervous. I don't know anyone who's going to camp. And what if everyone has to sing at a campfire and they hear MY voice!! Dad says I have a beautiful voice, but he's my Dad. He's SUPPOSED TO say nice things to me. Ugh. I'd much rather go to the dentist than camp. (SIGH)
PART 3.
JADA / WOLF
(Tiva comes in) Mom said we need to hurry up. And here's your diary back. I'm all done reading it. Oh, my growls! Seriously, Tiva!!! Jeez. (Painting nails) This whole camp thing is a total joke. Thank goodness my BFF's, Jayla & Layla, are coming. Everyone is probably way
weird and will just want to sing Kumbaya or whatever and cook bugs by the campfire. Disgusting! Mom says I need to learn how to make other friends and to be kinder. What does that even mean! I AM nice! I'm nice to myself all the time.
PART 4.
SQUEALS / PIG
This whole Camp thing seems scary. I mean, I'm comfortable at class or at home reading. But I stink at sports. I'm afraid to swim, I can't run without my inhaler. Despite what kids may think, I HATE the mud! This is going to be a disaster. And what if the kids laugh at my snorts? I can't help it if I snort when I'm nervous. I don't want to go!
PART 5.
IVY / SLOTH
Well, I guess my whole life will change today. I'm an artist, I'm unique, I'm different, I'm unusual. I need to remember that. I am amazing just as I am. Maybe I can learn some new outdoorsy stuff. I know I move slowly but I learn quickly. I just hope for one thing – that the kids are kind to me and will want to be my friend.
PART 6.
BELLE / PANDA
Mom says I HAVE to go to this summer camp thing. She said it was either Camp Kindness or being grounded all summer. Just because I put gum in a girl's hair. And pulled the fire alarm. And maybe drew all over the murals in my school. Ok… whatever. Maybe I do need to learn a thing or two about kindness. But I still don't wanna go!
PART 7.
WINKLES / UNICORN
Are you excited for camp, Emily? I'm so glad we're going together.
EMILY / OWL
I guess I'm excited. I just hope there are no bullies at camp.
After that girl Kelly punched me in the stomach this year, it's been so hard to trust kids.
WINKLE / UNICORN
Well, Kelly lost her scholarship to come to camp. Serves her right! And I'm sure Camp Kindness will be full of nice kids. I got your feathers, Emily. We'll have fun, I promise.
EMILY / OWL
Thanks, Winkle. You're right, it's gonna be awesome.
PART 8.
ABRAHAM / HONEY BADGER
Today's the day. I have been looking forward to this all year! I can't wait to meet new people and make new friends and…. (Overhears parents).
ABRAHAM'S MOM
(Talking to Dad) Honey, what are we going to do? If we can't get the money to fix this roof, we'll have to move and soon. It'll just break Abraham's heart. This is the only home he's known.
ABRAHAM'S DAD
(Talking to Mom) Oh Maria, I just don't know. I am working as hard as I can to fix this. We shouldn't tell Abraham until he gets back from camp. We can't upset him and make him any more nervous than he already is.
ABRAHAM / HONEY BADGER
What? We'll have to move? I don't understand. THIS is my home. I wonder how much money I have in my piggy bank. Maybe I can help. Ughhhh. How am I supposed to have fun at camp now?
END SCENE 1
NARRATOR
As you can see, everyone is feeling all sorts of different emotions. Some excited, some scared, some nervous. And poor Abraham! It's hard enough to try to fit in when you're a kid and meet new people – but now he's worried about his house too. Do you see ways Camp Kindness might be able to help each situation? I wonder who will be a leader in kindness, who can be helpful because of their soft hearts and empathy, who can encourage and accept others just as they are. If this camp is anything like they advertise on the Animal Channel, then there's sure to be lots of opportunities for kindness.
SCENE 2 – CAMP ARRIVAL
(Kids get off bus and line up in front of main cabin)
JADA / WOLF
Oh my gross, it smells here! Like mud, horse poop, and hot dogs.
SUMMER / ELEPHANT
I don't think it smells that bad.
SQUEALS / PIG
Well, it's not me!
CHIPPY / CHIPMUNK
I think this place is amazing!
JAYLA / WOLF
Yea really! Can we stay all summer?
CARROTS / RABBIT
Welcome Campers to Camp Kindness! We are so happy to have you all here! I'm Counselor Carrots.
BANANA / TURTLE
And I'm Counselor Banana! Who wants to tell us what you think Camp Kindness is all about?
LAYLA / WOLF
Telling scary stories in our bunks and lots of junk food?
Why Subscribe?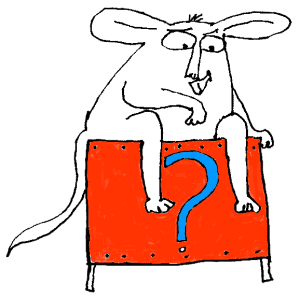 Inside Drama Notebook, you will find a huge collection of well-organized lesson plans, scripts for kids, drama activities, 50 drama games on video and more! Join today and dramatically reduce your planning time while delivering fresh, innovative drama lessons to your students! If you are new to teaching drama, this site will be a Godsend! You will immediately feel confident about teaching drama like an expert. The site guides you step-by-step and provides you with materials that you can use right away with your students.
If you have been teaching for years, Drama Notebook will inspire you with a fresh new approach and innovative ideas!
The site is packed with original, innovative lessons and activities that you will not find anywhere else—and new materials are added monthly.