8+ characters; 6F, 1M, 1+ Either; 35 pages in length. Approximately 30-40 minutes running time. A musical drama for children written by Starry Krueger. (5 credits)
Canary, Cockroach, Phoenix follows the story of Ariadne, a young girl caught between her grandmother's wisdom and the rapidly changing world around her. When Ariadne sets out on a quest to find the stars, she makes some unexpected friends along the way. This play features original music and is perfect for elementary and middle school students to perform!
Starry Krueger is a playwright, teacher, and director from New Haven, Connecticut. She is the founder of Imaginary Theater Company, a children's theater committed to producing original plays that empower children to be the heroes of their own stories. Her plays also include The Boat, Mama Threw Me So High, and Dream Train. Starry has worked as a teaching artist and director with the Missoula Children's Theater, Drama Kids, and San Diego Junior Theater. Starry currently spends the summer in New Haven and the school year in San Diego, where she teaches theater to kindergarten through fifth grade students at High Tech Elementary.
Excerpt from the play:
CHARACTERS
Ariadne– A nine-year-old girl
Mother– Deirdre, Ariadne's mother, an architect
Father– Robert, Ariadne's father, an architect
Grandma Seraphina– Ariadne's mother's mother
Casandra– An elegant canary, fragile and wise, sings the truth
Emerald– A beautiful cockroach
Chalcedony– Emerald's beautiful sister
Winds– They carry echoes of the voices of the world
Setting:
A city in the non-so-distant future.
SCENE ONE
Lights up on Ariadne's bedroom. Ariadne and Grandma are looking out the window at the stars. Ariadne looks down from time to time to consult her astronomy book.
Grandma
What did you wish for?
Ariadne
If I tell you, it won't come true.
Grandma
That's alright. I already know. You wished for a baby sister.
Ariadne
Maybe.
Grandma
You've been wishing for the same thing for as long as I can remember. And what will you do if your wish comes true?
Ariadne
I'll teach her all the things you teach me. Beat. Grandma Seraphina, how far does the sky go?
Grandma
The sky goes on forever.
Ariadne
How long is forever?
Grandma
Ever ever ever ever. Four evers.
Ariadne
No, really.
Grandma
Ask the stars. They would know better than you or me.
Ariadne
How do I talk to them?
Grandma
First, you call their names.
Ariadne
Polaris, Leo, Gemini!
Grandma
What else?
Ariadne
That's all I can see.
Grandma
There are many others, hidden behind all our light.
Ariadne
How do you know?
Grandma
I've seen them.
Ariadne
Where?
Grandma
The house where I grew up… the sky stretched all the way to the ground. There were no streetlights or stores with neon signs. There was a field behind my house where I could see every constellation in that book.
Ariadne
Let's go there!
Grandma
Not now. It's too late.
Ariadne
I'm wide awake.
Grandma
It's too late.
Ariadne
If it wasn't too late, how would we get there?
Grandma
We would follow Polaris to the river. We'd keep going over the hills until the lights and the sounds of the city faded away. We would cut across the field by the rock quarry. That's how we would know we were getting close. Finally, we would come to a red and yellow post with the numbers 321. That's my old house.
Ariadne
Why did you move?
Grandma
There were more opportunities here in the City. We traded Leo and Gemini and Cassiopeia for McDonald's and Target and high-rise buildings.
Ariadne
I wish we could trade them back.
Grandma
So do I. What do you see in those stars, there?
Ariadne
I don't know. They're not in my book.
Grandma
Perhaps you need to make an addition to the book. What do you see?
Ariadne
I see…a little bird. Like a canary!
Grandma
Ah yes, I can almost hear her song.
Ariadne
Okay, your turn. What do you see, there?
Grandma
I see antennae, 1, 2, 3 pairs of legs and… wings. A cockroach.
Ariadne
Eww!
Grandma
Do not be so quick to judge. The cockroach will outlive us all.
Ariadne
If you say so. What's your favorite constellation?
Grandma
That's easy. The phoenix.
Ariadne
Where is it?
Grandma
You can only see it from Australia and South Africa, in the summertime.
Ariadne
Have you ever seen it?
Grandma
Not in real life, no.
Ariadne
Then how do you know it's your favorite?
Grandma
Because the phoenix is my favorite bird.
Ariadne
Your favorite imaginary bird.
Grandma
Just because you haven't seen something doesn't mean it isn't real.
Ariadne
How could a bird be born out of the ashes of another bird? That's impossible.
Grandma
When I was your age I would have said many things were impossible… a man landing on the moon, computers in homes across the country, phones that can answer any question in the universe!
Ariadne
But those things are real. The phoenix is just a story.
Grandma
Just because it's a story, doesn't mean it isn't true.
Ariadne
Maybe I'll see a phoenix in my dreams. Or maybe someday my baby sister and I will travel to Australia or South Africa.
Grandma
Maybe.
Ariadne
Tell me a story before I go to sleep. Tell me a story about what we saw in the stars.
Grandma
Very well. Pay close attention. You must remember this story.
Ariadne
How come?
Grandma
Because I won't always be here to tell it.
Ariadne sits up in bed, eager to hear Grandma's story.
Why Subscribe?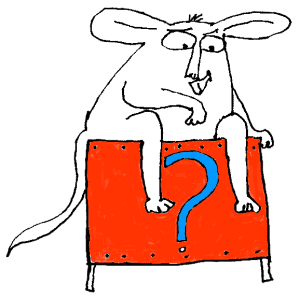 Inside Drama Notebook, you will find a huge collection of well-organized lesson plans, scripts for kids, drama activities, 50 drama games on video and more! Join today and dramatically reduce your planning time while delivering fresh, innovative drama lessons to your students! If you are new to teaching drama, this site will be a Godsend! You will immediately feel confident about teaching drama like an expert. The site guides you step-by-step and provides you with materials that you can use right away with your students.
If you have been teaching for years, Drama Notebook will inspire you with a fresh new approach and innovative ideas!
The site is packed with original, innovative lessons and activities that you will not find anywhere else—and new materials are added monthly.