5 characters, 1M, 4F. Approximately ten minutes running time. Adaptation of a French fairy tale
A sweet and quiet young girl is treated unfairly by her mother and sister. When she is kind to a fairy near a well, the fairy gives her an extraordinary gift. Diamonds come out of her mouth every time she speaks! When her greedy mother and sister see this, they decide to visit the fairy too. But the fairy recognizes their temperaments, and give them entirely different gifts. Snakes and toads come out of their mouths!
This play offers students a fun opportunity to create fun diamond, snakes and toads props and devise a way for them to fly out of the mouths of the actors!
This script also includes discussion questions and director's notes on casting and set design.
Debra A. Cole is a celebrated humanities teacher, youth theatre director, and children's playwright with degrees in journalism, art history, and elementary education. She understands the needs of young performers and their directors and creates pieces that encourage engaging discussion, creative thought, and quirky playfulness. Her goal is that young performers discover the power and delight that theatre brings to actors and audiences alike.
Visit her website:
www.debraacole-playwright.com
Excerpt from the play:
CHARACTERS
MOTHER— (F) greedy and favors one daughter over the other
MANON — (F) bitter and self-serving
BERENICE — (F) quiet and careful
LEANDRE THE FAIRY— (F) magical, woodland fairy
FATHER— (M) kind and loving
(The action takes place in fairy tale times in a cottage and in the woods.)
(Lights come up in a simple kitchen. Berenice is scrubbing pots and pans. Berenice is in a simple dress with an apron. Enter stage right Mother and Manon, who both seem to talk at Berenice.)
SCENE 1
MOTHER
Girls, your father returns from his travels tomorrow, and everything must be perfect. He says he has a big surprise for us.
MANON
Ooooh, a surprise! You heard Mother, Berenice. This place needs to shine. GET ON IT!
BERENICE
But…
MOTHER
Look at Berenice trying to find her words…. Speak, Berenice. We're listening.
BERENICE
I…I…
MANON
(laughing) Poor Berenice, she never has the right words.
MOTHER
Meanwhile you, my dear Manon, always have the perfect words.
MANON
Yes…yes, I have, Mother.
BERENICE
What…what…about…
MOTHER
What about WHAT, Berenice? Spit it out, child!
BERENICE
Father….
MANON
Oh, father is not your concern, sister. While father is out traveling, Mother and I take care of ourselves. YOU, Berenice, take care of everything else. That's how it works around here.
BERENICE
But…
MOTHER
No reason to try to speak now, child. Your words hold no value to me. What we need from you right at this moment is fresh water from the well in the woods. Your father deserves a glorious bath upon his return, and only well water will do. (grabs two big pails) Takes these and fill them to the brim.
MANON
Those look really heavy, sister, so you better get moving while you are still rested from the morning easy work of clearing and scrubbing.
(Berenice takes the two pails.)
Why Subscribe?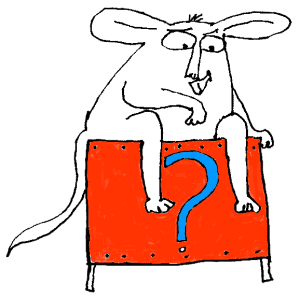 Inside Drama Notebook, you will find a huge collection of well-organized lesson plans, scripts for kids, drama activities, 50 drama games on video and more! Join today and dramatically reduce your planning time while delivering fresh, innovative drama lessons to your students! If you are new to teaching drama, this site will be a Godsend! You will immediately feel confident about teaching drama like an expert. The site guides you step-by-step and provides you with materials that you can use right away with your students.
If you have been teaching for years, Drama Notebook will inspire you with a fresh new approach and innovative ideas!
The site is packed with original, innovative lessons and activities that you will not find anywhere else—and new materials are added monthly.