16 characters. 8M, 8F, Flexible Cast; 8 pages in length. Approximately 5-10 minutes running time. A time-travelling comedy for children written by Terence Patrick Hughes.
Doctor Mercury is an adventure story that pits good against evil as the brilliant Doctor Mercury and his cohorts race across time to thwart the bad guy before he manages to enslave the human race! Students will learn about 19th century American eras of the California Gold Rush, the purchase of Alaska from Russia, and the greatest volcano of Hawaii. It's schoolbook history meets zany sci-fi adventure with one-liners for kids and parents alike, so join us as we transform the stage into a time-tripping playground for young actors!
Terence Patrick Hughes writes plays for all ages. His children's plays include adaptations for middle and high school of Shakespeare's A Midsummer Night's Dream and The Tempest, while his shorter plays for grades K-4 offer a variety of adaptations from world mythology.  His grown-up plays include LINES , Fake Plastic Love, A Harmony of Both, and Recess at Our Lady of the Bleeding Heart, Mind, and Spirit – Once Reformed. Other plays include Tea & Misery, Benched, Finding the Rooster, and Farewell Evenbrook. The New York Times noted that his work "…explores heavy subject matter with humorous dialogue and strong characters". His plays have been developed and produced with the Lark, Horse Trade, Seven Collective, 13th St. Rep, Eden Prairie, Ovenbird, Playwrights Roundtable, and Boomerang theatres. Born in Lawrence, Mass., Hughes, his wife, and two children live in Woodstock, NY.
Excerpt from the play:
CAST OF CHARACTERS
DOCTOR MERCURY
BUNSEN
PROFESSOR GENIUS
PRESIDENT SOAPBOX
GENERAL MOTORS
TEMPLETON SNEED
SO-BAD ROBOT ONE
SO-BAD ROBOT TWO
SO-BAD ROBOT THREE
GULLEY MCGEE
TEX PANHANDLE
CACTUS ANNIE
CAPTAIN CRABBY
SAILOR SINK
CHIEF ALOHA
CHIEF CONDO
TIME: The present as well as various times of day in eras across 19th century
SETTING: The Pacific regions of the United States
Lights up to the laboratory of DOCTOR MERCURY, where a large machine stands in center of the room. DOCTOR MERCURY enters.
DOCTOR
At long last, history's greatest creation is complete! My time machine is ready to transport human beings into the past! Bunsen! Where are you, Bunsen?
BUNSEN enters.
BUNSEN
Sorry, Doctor. I got stuck in the elevator.
DOCTOR
We don't have an elevator.
BUNSEN
Maybe that's why I was stuck.
DOCTOR
Pay attention. Any minute now, we're expecting the president, his top general, and his top scientist.
BUNSEN
I saw three people in the hallway. I thought they were waiting for the elevator.
DOCTOR
We don't have an elevator!
BUNSEN
Maybe that's what they're waiting for!
DOCTOR
Show them in.
BUNSEN leads the PRESIDENT, GENERAL, and PROFESSOR in.
PRESIDENT
Hello, Doctor Mercury. What's this about a time machine?
DOCTOR
It's right over here, Mr. President.
GENERAL
I volunteer the army to go back in time first.
DOCTOR
We don't want to use time travel for fighting wars, General.
GENERAL
Who wants to fight a war? I left my wallet at home this morning. I want to go back and get it.
PROFESSOR
Doctor, have you used the machine yet?
DOCTOR
Yes. But we've only tested it on pastries. Just yesterday we sent a chocolate cake back to 1950.
BUNSEN
But we overshot the return date. So we're going to eat it tomorrow.
PROFESSOR
There's one person who must never find about this.
PRESIDENT
You're right. If the evil villain Templeton Sneed got a hold of a time machine, then there would be no stopping him.
DOCTOR
Never fear, folks. This building is surrounded by an electric fence. There are electric alarms all over the walls and electric cameras watching everything.
BUNSEN
Doctor?
DOCTOR
Yes, Bunsen?
BUNSEN
Was I supposed to turn the switch for the electricity 'on' or 'off'?
DOCTOR
On.
BUNSEN
Whoops.
TEMPLETON SNEED bursts in with his SO-BAD ROBOTS
SNEED
Ha-ha!
GENERAL
Templeton Sneed!
SNEED
Stand back, everyone, or I will order my So-Bad robots to strike.
PRESIDENT
You don't scare us. Capture him!
SNEED
You asked for it! Robots…sing so bad!
The ROBOTS sing very loud and terribly. Everyone covers their ears in pain.
ROBOT 1 & 2 & 3
"We were sailing along, on Moonlight Baaaaaaay! We could hear the voices singing, they seemed to saaaaaaaay….you have stolen…"
PRESIDENT
Stop! We surrender!
SNEED
Silence, robots!
ROBOTS stop singing.
SNEED
Now we're going back in time to change the past so that I can take over the whole world!
DOCTOR
Forget it, Sneed. The machine has secret security that you'll never figure out.
BUNSEN  
That's right! Who'd ever guess that you have to dance The Twist into the machine! Whoops.
DOCTOR
Bunsen, you fool!
Why Subscribe?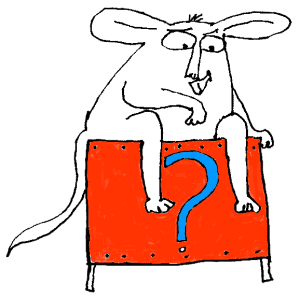 Inside Drama Notebook, you will find a huge collection of well-organized lesson plans, scripts for kids, drama activities, 50 drama games on video and more! Join today and dramatically reduce your planning time while delivering fresh, innovative drama lessons to your students! If you are new to teaching drama, this site will be a Godsend! You will immediately feel confident about teaching drama like an expert. The site guides you step-by-step and provides you with materials that you can use right away with your students.
If you have been teaching for years, Drama Notebook will inspire you with a fresh new approach and innovative ideas!
The site is packed with original, innovative lessons and activities that you will not find anywhere else—and new materials are added monthly.