9 characters. Approximately 5 minutes running time. Short environmental play about keeping our woodlands safe, while continuing to provide lumber for society.
A green revolt is brewing as trees, birds, and animals unite to demand that a lumberjack stop cutting down so much of their woods. Soon a forest ranger arrives to help nature and humans work together to come up with unique ways to keep our woodlands safe and clean while continuing to provide lumber for society's many products. An environmentally and socially conscious play with lots of laughs mixed with valuable lessons about our earth's future health.
Terence Patrick Hughes writes plays for all ages. His children's plays include adaptations for middle and high school of Shakespeare's A Midsummer Night's Dream and The Tempest and a comic spin on Christopher Marlowe's 'Doctor Faustus'. His shorter plays for grades K-4 offer a variety of adaptations from world history and mythology. His grown-up plays include LINES, Fake Plastic Love, A Harmony of Both, and Recess at Our Lady of the Bleeding Heart, Mind, and Spirit – Once Reformed. Other plays include Tea & Misery, Benched, Finding the Rooster, and Farewell Evenbrook. The New York Times noted that his work "…explores heavy subject matter with humorous dialogue and strong characters". His plays have been developed and produced with the Lark, Horse Trade, Seven Collective, 13th St. Rep, Eden Prairie, Ovenbird, Playwrights Roundtable, and Boomerang theatres. He loves his wife, Danielle, and two kids, Harrison & Bb.
Excerpt from the play:
CHARACTERS:
OAK
PINE
CEDAR
BLUE JAY
LUMBERJACK
BEAVER
FOREST RANGER
DEER
SQUIRREL
A fine morning in the forest, somewhere in the middle of a big country. OAK, PINE, and CEDAR trees are standing in different areas of the stage. OAK wakes and stretches its branches.
OAK
Wake up, you two. It's morning.
PINE and CEDAR awake.
PINE
Oh, what a sleep. I dreamt I was a tree.
CEDAR
You are a tree.
PINE
I'm a pine tree. I dreamt I was a palm tree on Hollywood Boulevard.
OAK
I've got bad news. Fred the Maple got cut down yesterday.
PINE
No! Poor Fred.
CEDAR
I mean he did have a reputation for being pretty shady… but still.
BLUE JAY enters
BLUE JAY
Hey, did you guys hear about Fred?
ALL TREES
Yes.
BLUE JAY
I step out for a worm and the morning paper and bam! Down goes my home. What's the forest coming to?
LUMBERJACK enters carrying an axe.
LUMBERJACK
(sings)
'Tie a yellow ribbon round the old oak tree…'
OAK
There's the lumberjack! Quick! Drop some cones on his head.
PINE
I can't. The squirrels had a party last night and cleaned me out.
CEDAR
Maybe I can shower him with needles.
BLUE JAY
Stand back. Wait until you see what I drop on his head.
Why Subscribe?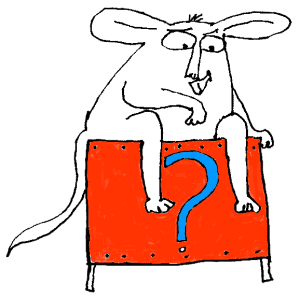 Inside Drama Notebook, you will find a huge collection of well-organized lesson plans, scripts for kids, drama activities, 50 drama games on video and more! Join today and dramatically reduce your planning time while delivering fresh, innovative drama lessons to your students! If you are new to teaching drama, this site will be a Godsend! You will immediately feel confident about teaching drama like an expert. The site guides you step-by-step and provides you with materials that you can use right away with your students.
If you have been teaching for years, Drama Notebook will inspire you with a fresh new approach and innovative ideas!
The site is packed with original, innovative lessons and activities that you will not find anywhere else—and new materials are added monthly.