6-8 characters. 11 pages in length. Approximately 10-15 minutes running time. An Agatha Christie murder mystery.

Go Back For Murder is a theatrical adaptation of Agatha Christie's novel by the same name. After receiving a letter, Carla Crale believes her mother, who died in prison, was wrongly convicted of poisoning her father. Determined to clear her name, Carla and her solicitor interview the individuals present on the day of her father's death. In recounting their version of events, the witnesses reveal the inconsistencies and prejudices that have interfered with the shocking truth.
Excerpt from the play:
CAST OF CHARACTERS
Justin Fogg –a London solicitor. He is a young man, sober, staid but likable
Carla Crale –daughter of the accused and now deceased Caroline Crale. She is young and determined
Meredith Blake –a very close friend of Carla's parents. She is wealthy and confident but also very warm and caring.
Elsa Greer –tall, striking, very made up, and extremely smart. Re-married and became Lady Melkin
Miss Williams –governess for Angela Warren. She is intelligent and motherly, has a very prim manner, like a teacher.
Angela Warren –half-sister to Caroline. Was a young child at the time of her death and is now an adventure novelist
A / indicates this line is interrupted by the following line.
Scene 1
Justin Fogg's room in the offices of Fogg, Fogg, Bamfield, and Fogg, Solicitors. An early autumn afternoon in London, the year is 1934.
When the curtain rises, Justin is seated at the desk, speaking into the telephone.
JUSTIN
(into the telephone) I quite see your point, Mrs. Ross, but the Law can't be hurried, you know… we have to wait for their solicitors to reply to our letter… (Carla enters and looks around. She tries to get Justin's attention with a cough. Justin shouts away from the receiver but not looking up) Come in Turnbull! (into the phone) No, it would be most inadvisable for you to take any steps yourself… Yes, we will keep you informed (hanging up and finally looking up at Carla) Women! Oh! I apologise!
CARLA
I am sorry for bursting in, but I thought you had invited me in/
JUSTIN
Not at all, no, I must apologise – a difficult client and I… Well, how do you do Miss…?
CARLA
Miss Crale, Miss Carla Crale. I have a three p.m. appointment with Mr. Fogg.
JUSTIN
I am Mr. Fogg
CARLA
But you're young!
JUSTIN
Thank you. But I can assure you I'm a fully qualified solicitor.
CARLA
I'm sorry – it's just – that I expected you to be – rather old.
JUSTIN
Oh, you expected my father? He died two years ago.
CARLA
I see. I'm sorry. It was stupid of me. (She offers him her hand. They shake)
JUSTIN
Do sit down. Now, tell me what I can do for you.
CARLA
Do you know who I am?
JUSTIN
Miss Carla Le Marchant of Montreal. We have acted for Mr. Robert Le Merchant over a number of years. I do, of course, know about the adoption.
CARLA
All right, then, let's get down to it. My name may be legally Le Marchant by adoption but I was born Caroline Crale. Caroline was my mother's name, too. My father was Amyas Crale. Sixteen years ago my mother stood her trial for poisoning my father. They found her guilty. That's right, isn't it?
JUSTIN
Yes, those are the facts.
CARLA
I only learned them six months ago. When I came of age. I don't think anyone wanted me to know. My Aunt and Uncle brought me up believing my parents were killed in an accident when I was five. But – my mother left a letter for me – to be given to me when I was twenty-one, so they had to tell me all about it.
JUSTIN
It must have been a bad shock to/learn.
CARLA
Finding out that my father was murdered and that my mother did it?
JUSTIN
(pause) There were – extenuating circumstances, you know.
CARLA
I need facts Mr Fogg. You see – I'm engaged – or I was engaged – to be married.
JUSTIN
I see. And your fiancée found out about all of this and – er – reacted unfavourably? (pause) This Mr – er – Jeff…?
CARLA
You'll see him. He's coming to call for me, if you don't mind. (pause) I'm wasting time. I didn't come to consult you about my love life. I've got to find out the truth, you see.
Why Subscribe?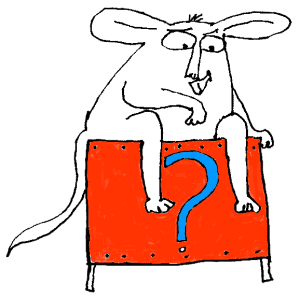 Inside Drama Notebook, you will find a huge collection of well-organized lesson plans, scripts for kids, drama activities, 50 drama games on video and more! Join today and dramatically reduce your planning time while delivering fresh, innovative drama lessons to your students! If you are new to teaching drama, this site will be a Godsend! You will immediately feel confident about teaching drama like an expert. The site guides you step-by-step and provides you with materials that you can use right away with your students.
If you have been teaching for years, Drama Notebook will inspire you with a fresh new approach and innovative ideas!
The site is packed with original, innovative lessons and activities that you will not find anywhere else—and new materials are added monthly.