4 characters; 3F, 1M; 17 pages in length. Approximately 15-20 minutes running time. A drama for teens written by Starry Krueger.
In Mama Threw Me So High, Rose and Amaryllis are two young sisters who have been carried from place to place like wildflower seeds on the breeze. When they meet their Uncle Paul, Amaryllis hopes he will be able to give them a home to grow roots, but Rose fears the winds of change will continue to blow them around forever. A poignant drama about family, resilience, and finding a soft place to fall.
This play contains song lyrics that can be set to music.
Starry Krueger is a playwright, teacher and director from New Haven, Connecticut. She is the founder of Imaginary Theater Company, a children's theater committed to producing original plays that empower children to be the heroes of their own stories. Her plays also include The Boat, Mama Threw Me So High, and Dream Train. Starry has worked as a teaching artist and director with the Missoula Children's Theater, Drama Kids and San Diego Junior Theater. Starry currently spends the summer in New Haven and the school year in San Diego, where she teaches theater to kindergarten through fifth grade students at High Tech Elementary.
Excerpt from the play:
CHARACTERS
ROSE: a young girl, a runner
AMARYLLIS: Rose's older sister, a builder
MAMA: the statue outside of Mama's Ice Cream Shoppe
PAUL: he should evoke the presence of Paul Bunyan
SETTING
A place with lots of trees and wide open spaces
SCENE ONE: OPENING
ROSE
(sings)
Oh, as the wind blows
I run with the breeze
The road twists and turns
And I go where I please
I hear Mama's voice
In the rustling leaves
Where did we start
Before the wind made us leave?
(Rose runs offstage.)
PAUL
Now, Mama was stronger than five gorillas and a rhino. Why, she tossed those babies so high they could wave to God. But sometimes the winds of life are stronger than any muscle, and the things we love get away from us. The same wind that took them stayed inside those little girls, blowing them from place to place. The thing about children and the winds of change is that too much change can make them used to running. And Miss Rose, she ran away every chance she got.
(Lights shift to the two girls.)
ROSE
I was looking for Mama!
AMARYLLIS
We could have been separated forever.
ROSE
I only went across the street.
AMARYLLIS
You ran away in the middle of the night.
ROSE
I came right back! No one would have even known I was gone if you hadn't told on me.
AMARYLLIS
Your choices affect both of us.
ROSE
I was thinking about us. I was trying to find mama.
AMARYLLIS
We're moving tomorrow.
ROSE
What? We just got here.
AMARYLLIS
Mrs. Johnson said she can't handle looking after a runaway. It's too risky. And she said having two of us was more than she bargained for, anyway.
(A knock at the door.)
AMARYLLIS
That's probably the social worker.
ROSE
I don't want to see her right now.
AMARYLLIS
Rose! We don't have a choice.
(Another knock at the door.)
AMARYLLIS
Rose, we have to open the door.
ROSE
What's the point? We're going to have to go live with some new strangers. They'll act nice but it won't last and then we'll just have to move all over again.
(Paul speaks through the door.)
PAUL
Pardon me girls. If you'd open the door I'd like to meet you both. I know we haven't met yet but…I'm your family.
ROSE
(whispering) I thought we didn't have any family.
AMARYLLIS
So did I.
(Rose cautiously opens the door.)
PAUL
Well hello, girls. I'm your Uncle Paul.
SCENE TWO: MAMA SINGS A SONG
MAMA
Oh, as the wind blows
The cows will stampede
The days they are long
But at night you can't sleep
Oh, find me a child
Who runs with the breeze
Who builds her own home
By cutting down trees
SCENE THREE: PAUL INTRODUCES THE GIRLS TO MAMA
PAUL
Well, here we are. It's not much but it will keep you warm and dry year round.
AMARYLLIS
I like it. It looks like Lincoln logs.
ROSE
Amaryllis likes to build things.
PAUL
Well, is that right? Must be in our blood. I built this cabin.
AMARYLLIS
You built this whole house? Wow!
ROSE
This place could use some more space in case having two of us is more than you bargained for. Amaryllis could help you build an addition.
PAUL
Alright, alright. Let's get you all unpacked before we plan any remodeling.
ROSE
If you're our uncle, how come we've never met you before?
Why Subscribe?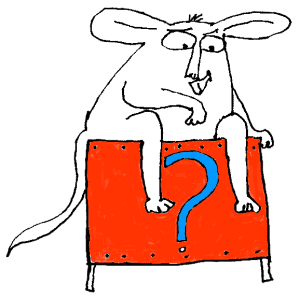 Inside Drama Notebook, you will find a huge collection of well-organized lesson plans, scripts for kids, drama activities, 50 drama games on video and more! Join today and dramatically reduce your planning time while delivering fresh, innovative drama lessons to your students! If you are new to teaching drama, this site will be a Godsend! You will immediately feel confident about teaching drama like an expert. The site guides you step-by-step and provides you with materials that you can use right away with your students.
If you have been teaching for years, Drama Notebook will inspire you with a fresh new approach and innovative ideas!
The site is packed with original, innovative lessons and activities that you will not find anywhere else—and new materials are added monthly.