16 characters, approximately 25 minutes running time. Modern adaptation of Shakespeare's King Lear, written by Olivia Arieti.
King Lear finally has a happy ending! In this modern retelling of Shakespeare's tragedy, Lear comes to his senses before it's too late. Tell the real story of King Lear, and then have students compare the two resolutions. Hold a class discussion about how each play ends and discuss the merits of both.
Olivia Arieti is a US citizen with a degree from the University of Pisa, lives in Torre del Lago Puccini, Italy, with her family. Her plays have been published by Heuer Publishing, Brooklyn Publishers, Desert Road Publishing, JAC Publishing & Promotions, Independent Playwrights, Green Room Scripts, Applause Theatre & Cinema Books, USA and Lazy Bee Scripts, UK. THE TEACHER, an adaptation of A. Chekhov's story, "The Teacher of Literature", was produced at the Viaduct Theatre, Chicago, for the Neapolitans Off-Chekhov Festival. SOMETHING IN COMMON was produced by Spokane Radio Theatre, WA. Her poems and short stories have appeared in several literary magazines and anthologies in the USA and UK. You can find her other plays, Santa Claus and the Naughty Gnomes, A Christmas Surprise For Daddy, The Old Woman's Ring, The Fiddler's Bride and Scrooge's Christmas Eve on Drama Notebook's Script Library.
Excerpt from the Play:
CHARACTERS
KING LEAR
GONERIL – Lear's oldest daughter
REGAN – Lear's middle daughter
CORDELIA – Lear's youngest daughter
GLOUCESTER – A nobleman. Lear's friend
EDGAR – Gloucester's son
EDMUND – Gloucester's illegitimate son
DUKE OF ALBANY – Goneril's husband
DUKE OF CORNWALL – Regan's husband
KING OF FRANCE – Cordelia's suitor
DUKE OF BURGUNDY – Cordelia's suitor
KENT – A nobleman
TAMARA – Cordelia's maidservant
SERVANT
TWO GUARDS
SETTTING
King Lear's palace. The heath.
Scene 1: The throne hall.
Scene 2: The heath.
Scene 3: The throne hall.
Duration: 25 minutes.
PROPS: A tube of Ketchup, a handkerchief (EDMUND), a sword (ALBANY), a sword (EDGAR)
SCENE 1
At rise: LEAR is pacing the floor. KENT, GLOUCESTER enter.
KENT (bows)
Have you summoned us, Milord?
GLOUCESTER (bows)
Our services to your Majesty.
LEAR
My noblemen and dearest friends, I have called you because after deep thinking, I have come to a resolution which I'm sure shall be good for my kingdom.
GLOUCESTER
And the resolution, Sire?
LEAR
I need some relaxation time…let's say, a vacation so I shall step down the throne and divide my kingdom among my daughters.
KENT (gasps)
Among your daughters? Please come back to your senses, your Majesty, the girls aren't fit to reign, they spend all their time trying on gowns, jewels and going to balls.
LEAR
I do not like being contradicted, Earl.
KENT
Cordelia only spends time in the library.
LEAR
Filling her head with foolishness.
KENT
With knowledge, Sire, but she is still too young to reign.
LEAR
The kingdom is mine and I'll do whatever I want. I've heard about a new world, full of beautiful beaches, bananas, coconuts, and lots of pretty queens on holiday. Why not be the first to go there?
KENT
Sire, please.
LEAR
Rain, rain, rain, we only have rain here in England.
GLOUCESTER
We also have hail and snow, Sire.
LEAR
I want sunshine and lots of fun, folks.
KENT (lowly)
Oh my, he's gone mad.
GLOUCESTER
The matter is not simple, my Lord.
LEAR
You're about my age, Gloucester, why won't you come with me?
GLOUCESTER (gasps)
For heaven's sake, your Majesty, spare me!
KENT
The duke of Albany and the duke of Cornwall will have their shares of power too. Have you considered that?
LEAR
They are two valuable fellows, much better than their wives, trust me. See this white hair? It's all wisdom, Sirs, all wisdom.
KENT (lowly)
Wouldn't be too sure…
LEAR (loudly)
Servant! Servant!
KENT, GLOUCESTER raise their arms, helpless.
SERVANT enters.
LEAR
Have my daughters come at once. I also want their husbands, the duke of Albany, the duke of Cornwall and our guests, the king of France and duke of Burgundy to listen to what I have to say.
SERVANT
Yes, your Majesty. (exits hurriedly)
LEAR
And now my good men, let's discuss a few details before those silly girls show up. Follow me.
LEAR, GLOUCESTER, KENT exit. CORDELIA enters.
CORDELIA
Wonder where father is. The servant made such haste.
EDMUND enters.
EDMUND
My dear Cordelia, what a pleasant vision.
CORDELIA
Don't waste your tongue on flattery, Edmund. The only guy I care for is my father, your king.
EDMUND
You can't fool me, I'm sure you have some feelings for the king of France as well. If you should marry him, however could I survive without the sight of your pretty face? You know you are my favorite princess.
CORDELIA
You silly boy.
GONERIL, REGAN enter.
GONERIL (annoyed)
Where's father? I haven't even finished brushing my hair.
EDMUND
Let me say that you are even lovelier, your Highness.
GONERIL
Why, thank you, Edmund.
REGAN
And I didn't have the time to change my gown.
EDMUND
Nothing would be more becoming on you, Princess Regan.
REGAN
That's very kind of you.
EDMUND
And now I will take leave from such sweet creatures as I've heard the king has gathered you here for important matters. (bows, exits)
Why Subscribe?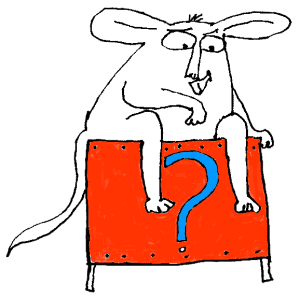 Inside Drama Notebook, you will find a huge collection of well-organized lesson plans, scripts for kids, drama activities, 50 drama games on video and more! Join today and dramatically reduce your planning time while delivering fresh, innovative drama lessons to your students! If you are new to teaching drama, this site will be a Godsend! You will immediately feel confident about teaching drama like an expert. The site guides you step-by-step and provides you with materials that you can use right away with your students.
If you have been teaching for years, Drama Notebook will inspire you with a fresh new approach and innovative ideas!
The site is packed with original, innovative lessons and activities that you will not find anywhere else—and new materials are added monthly.