15-19 characters of any gender. Approximately 60 minutes running time. A fresh re-telling of the folktale, written in rhyming couplets, by Elizabeth West.
A fresh take on the legend of the Pied Piper of Hamelin. Written in rhyming couplets, this play begins with the infiltration of the rats in the quiet German town of Hamelin. The villagers try to eliminate the rats to no avail. Enter the magical Pied Piper who leads the rats to jump into the river. The next day, the town is free of the vermin, but the miserly Mayor refuses to pay the bounty. As a last resort, the Pied Piper plays a different tune and causes all the vegetation in the region to wilt. After the townsfolk demand the Piper be paid in full, they also revolt and banish the mayor and his "yes men" council. They elect his daughter to fill the post. During all this, the Mayor's daughter agrees to marry the love of her life, after a little squabble. It's a happy ending for all!
About the Playwright:
Elizabeth West holds a Bachelor's Degree in Theatre from the University of Oregon and has worked both onstage and backstage for more than 40 years. Working with her husband Doug, who is a high school drama teacher, she started adapting plays to fit his students. She has now written six plays, many with strong female leads. Married since 1983, she and Doug have 2 sons and 2 grandchildren.
CHARACTERS
Magdalena Pfeiffer The Pied Piper Magic flutist who drives away the rats infesting Hamelin. A wanderer who is truthful and honest.
Elisabet Dietrich Mayor's daughter, in love with Rudger, but initially supports her father.
Rudger Bauer Farmer, in love with Elisabet. Believes in the Pied Piper and lobbies to have her paid her just reward.
Werner Dietrich Mayor of Hamelin, father of Elisabet. Will do anything for power in town. Never intends to pay the Piper. Unhappy Elisabet loves Rudger.
Margeet Krämer Best friend of Elisabet and merchant's daughter.
Osanna Meyer Best friend of Elisabet and Grocer's daughter.
Wilbert Lehmann City Council member, "yes man" to Mayor.
Binhildis Pfenning City Council member, "yes man" to Mayor.
Gunter Schmitt Blacksmith and best friend to Rudger.
Heinric Schulz Town Constable.
CHORUS
Gertruda Schulz Constable's wife
Osterhild Schreiver Scrivener/Scribe
Keterlyn Müeller Miller
Ilsa Krüger Innkeeper
Sophie Weber Weaver
Enid Schrüder Tailor
Johonne Becker Baker
Anges Schuster Shoemaker
Hügo Jäger Hunter
All lines should be spoken following the punctuation, as casually as possible, as if they don't rhyme.
Act 1: Scene 1
Curtains closed. The Pied Piper is playing flute on the apron. Soon they begin to introduce the story.
PIPER
Oh, hello. Nice to see you all here.
I have a story to share that is quite dear.
My name is Magdalena Pfeiffer,
And I am a professional pied piper.
What is a pied piper you ask?
A profession that is an old and difficult task.
Not only my job, but truly my calling,
One my family is always following.
I cross through the German countryside
Staying just a few steps ahead of the black tide.
A plague so deadly they call it Black,
It leaves whole towns under attack.
What does a piper have to do with the plague?
It's a long story that will never fade,
But maybe it would be better if I showed you
One of the best successes, in my view.
Join me for a visit to the quaint town of Hamelin.
It will only take a moment to pass in.
They have just a bit of a rat problem
And it is my job to obliterate them. [Exit.]
Act I, Scene 2: Market of Hamelin
Curtain opens to street scene. Bustling market, with street vendors.
KETERLYN
Good morning Elisabet – how are you this bright day?
ELISABET
Very well thank you – Frau Müeller, I am pleased to say.
Have you seen the mayor, my father?
KETERLYN
Would you like a muffin or other?
The Mayor has not been on his balcony.
ELISABET
No thank you. The mayor is whom I must see.
AGNES
Good morning Elisabet – the milk is fresh today.
ELISABET
Good morning Agnes. No thank you. I am on my way
To find my father, the mayor is whom I seek.
AGNES
It is just about the usual time for him to speak.
OSANNA
Morning, Elisabet. I'm so glad to see you.
ELISABET
Hello Osanna, my friend, good morning to you too.
OSANNA
What are you wearing to the harvest ball?
ELISABET
Margeet and I go shortly to the dressmaker's hall.
You should come with us to find
A gown for yourself – we wouldn't want to leave you behind.
OSANNA
Oh yes, that would be absolutely great.
I haven't had time to look – I've been very busy of late.
Have you seen Margeet today yet?
We usually share coffee and a baguette.
ELISABET
I haven't, although she is sure to arrive soon.
Don't forget our dressmaker appointment is at noon.
RUDGER
[Enters from opposite side of stage.]
Fresh vegetables by the basket, fresh fruits by the flat,
Garden fresh from my farm to…
[Rat races across stage.]
…Was that a rat?
Why Subscribe?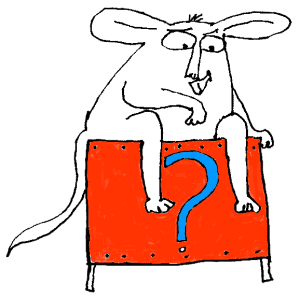 Inside Drama Notebook, you will find a huge collection of well-organized lesson plans, scripts for kids, drama activities, 50 drama games on video and more! Join today and dramatically reduce your planning time while delivering fresh, innovative drama lessons to your students! If you are new to teaching drama, this site will be a Godsend! You will immediately feel confident about teaching drama like an expert. The site guides you step-by-step and provides you with materials that you can use right away with your students.
If you have been teaching for years, Drama Notebook will inspire you with a fresh new approach and innovative ideas!
The site is packed with original, innovative lessons and activities that you will not find anywhere else—and new materials are added monthly.