7+characters. Approximately 10 minutes running time. Colorful characters like fairies, knights, witches, and butterflies share a message of kindness. Leading narration makes it easy for young children to perform. Written by Jennifer Reif.
In Rainbowland everyone lives in peace and harmony. That is until the Witch Sisters cast a spell and steal the kindness spreading butterflies. All this while the fairies are trying to plan a birthday party for Princess Sasia. Will the brave knights save the day? This play is perfect for early elementary students with leading narration for the teacher.
About the playwright
Jennifer Reif has been teaching, directing, and performing around the Pacific Northwest for decades. Her shelves are lined with children's books and her happy place is in the woods. She loves devising creative theatre projects with kids and sharing ideas with teachers. Jennifer holds her BA in Theatre from Morningside College and also studied at Oxford University in England.
Excerpt from the play:
CHARACTERS
Narrator
Knights
Fairies
Butterflies
Witches
(Children choose their character names. Add more lines as needed)
FULL CAST
Once upon a time…
NARRATOR
There was a magical land not so far from here. A place where…
FAIRIES
Fairies…
BUTTERFLIES
And butterflies…
KNIGHTS
And brave knights…
NARRATOR
all lived in peace and harmony. This place was called…
FULL CAST
Rainbowland!
NARRATOR
Perhaps you've heard of it? Some people have. It's a place where…
(Assign these lines to the fairies and butterflies adding more if needed.)
Flowers are designed!
Music is born!
Colors are created!
Tastes are tested!
Laughter lights up!
NARRATOR
And kindness is spread on butterfly wings.
BUTTERFLY
It's impossible to be angry or sad when you see a butterfly.
NARRATOR
That's right. Because butterflies spread kindness and joy.
BUTTERFLY
It jumps right off our wings.
NARRATOR
That's right. Butterflies are special creatures of transformation and they spread kindness. And as we all know, Rainbowland is a place of kindness.
KNIGHT
Except when it comes to 'you know who.'
(ALL GASP & show fear on body and face.)
NARRATOR
Oh dear, I almost forgot.
KNIGHT
The Witch Sisters!
(ALL GASP & show fear on body and face.)
NARRATOR
The Witch Sisters don't actually live in Rainbowland.
KNIGHT
Thank goodness!
NARRATOR
But they were always lurking about near the edge of the land.
KNIGHT
Don't worry. We'll keep watch.
(Knights exit in one direction and Witch Sisters enter from the other.)
WITCH
Come on Sister. Let's get those butterflies.
WITCH
We've tried before. I think it's impossible.
WITCH
Nonsense. We are sneaky and sly and smart and…(searching for another "S" word)
WITCH
Sisters?
WITCH
Yes. We're sisters. We simply must catch those butterflies. I'm tired of all those people in Rainbowland being so happy and kind.
WITCH
Me too.
NARRATOR
So the sisters came up with a plan. (They huddle.) They would sneak in while everyone was busy planning for the birthday party of the beautiful Princess Sasia. (Pronounced Sasha) Nobody would notice them because they would be in disguise! (We see the Witches put on silly disguises and hide.)
Why Subscribe?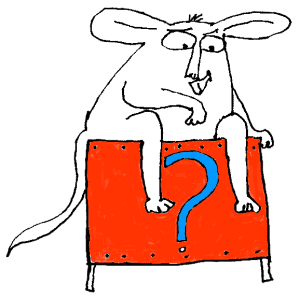 Inside Drama Notebook, you will find a huge collection of well-organized lesson plans, scripts for kids, drama activities, 50 drama games on video and more! Join today and dramatically reduce your planning time while delivering fresh, innovative drama lessons to your students! If you are new to teaching drama, this site will be a Godsend! You will immediately feel confident about teaching drama like an expert. The site guides you step-by-step and provides you with materials that you can use right away with your students.
If you have been teaching for years, Drama Notebook will inspire you with a fresh new approach and innovative ideas!
The site is packed with original, innovative lessons and activities that you will not find anywhere else—and new materials are added monthly.