10-15 characters, flexible casting. Approximately 40 minutes long. A dramatic adaptation of four Robert Frost narrative poems.
Many of Robert Frost's narrative poems lend themselves well to the theatre. The characters, relationships, and stories captivate us. Drama teacher Lynne Gannon created this script version of a collection of four of Robert Frost's poems. Each scene stands alone, but when woven together they make for a thoughtful and touching production. The text of this script is made entirely Robert Frost's poems, with no additions and very few deletions. The optional Prelude is included to provide some introductory biographical information about Robert Frost and names have been given to the characters.
Lynne Gannon is a retired English/theater arts teacher. A little drama club in high school, a few theater classes and minor roles in college, and some stage mom work with her creative children were the extent of Lynne's theater education, until late in her teaching career. At that point, it struck her that the stage in the high school where she was teaching was entirely going to waste, and she set about forming a drama group. Largely self-taught, Lynne directed plays and musicals for fifteen years. Since retirement, she has worked with community theater groups and continues to help out with youth theater. Stopping Here is Lynne's first published adaptation.
Excerpt from the play:
CHARACTERS:
PRELUDE
Robert
Elinor
DEATH OF THE HIRED MAN
Narrator
Silas
Warren
Mary
HOME BURIAL
Amy
John
THE FEAR
Narrator
Rose
Joel
Man
Boy (nonspeaking)
BLUEBERRIES
Sarah
Curtis
Prelude
Setting: The scene opens on a rustic front porch. Seated in two matching rocking chairs are Robert and Elinor Frost. They rock and look out for a while, seeming content. Robert becomes restless. *This prelude provides some context for the four narrative poem scenes. The prelude is the only scene not written by Robert Frost.
Robert:
Hmmm….
Elinor:
Did you say something, dear?
Robert:
No…I was just wondering….what exactly…our circumstances are…?
Elinor:
Speak plainly dear; what are you asking exactly?
Robert:
I mean to say…what are we? Ghosts?
Elinor:
You don't believe in ghosts, Robert.
Robert:
True, true….so are we the fanciful product of someone's overactive imagination, perhaps?
Elinor: (smiling indulgently)
Perhaps that's it.
Robert:
Ah. Yes. Well, (triumphantly) I do know why we are here!
Elinor:
Do you?
Robert:
Yes! These good people are here to hear my poems! So it could be that they wanted to visit with me for a while first…
Elinor:
Visit with us, dear.
Robert:
Oh, yes, of course, us. But they'd like to know more about me (she glances over) I mean us, don't you think?
Elinor:
That may well be true.
Robert: (standing)
A-hem. I am Robert Lee Frost, gentleman farmer, born March 25, 1874, in… (he is interrupted by Elinor's chuckle) What?
Elinor:
Gentleman farmer, really?
Robert:
Well, I was indeed a farmer, as you well know, Elinor!
Elinor:
Yes, dear, but hardly a successful one…and a gentleman…?
Robert:
May I proceed?
Elinor:
Of course.
Robert:
New England born and bred…(stopped again by Elinor's expression) now what?
Elinor:
Need I remind you that you were born in San Francisco, and spent your early childhood there?
Robert: (sitting in exasperation)
Would you like to tell the story?
Elinor:
I'm sorry dear. Your New England farmer persona is very endearing and served you well for many years. However, given the circumstances, it might be best to let the audience know something of the complicated, many-layered man I came to love.
Robert: (flattered)
Darling girl! Right as usual. I was born in San Francisco, but after my father's death, mother brought me and my sister East to Lawrence, Massachusetts to live with our grandparents. It was there, at Lawrence High School, that I discovered the passion that would fuel my life…!
Elinor:
I'm not sure whether you are referring to Poetry, or to me, Robert…?
Robert: (flustered)
Well, of course, you! And Poetry. But you, yes…and you used to call me Bobby then…
Elinor:
When I talked to you at all…
Robert:
Ha! What a competition we had! Such spirited debates! And the pleasure of the chase….
Elinor: (laughing)
You were persistent, I will give you that… and brilliant, though my academic abilities far outflanked yours!
Robert:
And yet we were co-valedictorians, don't forget!
Elinor:
Oh, how could I forget!
Robert:
And we would have been married right then, if you hadn't been so stubborn!
Elinor:
The waiting did you good, dear.
Robert:
Did it? I remember the frustration, the rage…and my grandfather insisting that I could not go to Harvard, as the men were too dissolute! I think you conspired with him to keep me closer…
Elinor:
I did no such thing. I had every intention of completing my education at St. Lawrence, and I did exactly what I set out to do.
Robert:
Keeping me waiting…college was not for me! I had poetry to write! Life to live!
Elinor:
Of course, dear. And although it took some fits and starts, the living and the writing did happen, with wonderful results.
Robert:
Thank you. Those years on the farm in Derry…I know they were difficult, but I wrote some of my best work there, and the children came along…
Elinor:
Yes.
Robert: (glances at her)
There were some joyous times…and of course great sorrow too. You were steadfast, my dear. Always.
Elinor:
We do what we must.
(Both consider the past)
Robert:
The poems you will hear performed today were written in my New Hampshire days, and are inspired by events that took place in those years.
Elinor:
But they are fictional- make sure they understand that.
Robert:
Fiction is just a deeper truth, my dear. But yes, it is a mistake to take the stories too literally. Many people have asked me to explain the poems…
Elinor:
Especially The Fear. No one quite understands that one.
Robert:
Ha! Well, I am not going to start explaining it now! Let the audience experience it for themselves. (To the audience) You can ask me about it later if you want…though I can't guarantee you an honest answer!
Elinor:
You certainly have had your way with interviewers over the years…
Robert:
"Poetry should not mean/ but be" another poet (of lesser caliber) once said…
Elinor:
Please, Robert…Archibald MacLeish was an outstanding poet!
Robert:
Oh sure, I suppose. Not sure I agree with him, though. Poetry doesn't just appear out of nowhere, you know! It takes hours of agonizing, heart-wrenching, back-breaking…
Elinor:
That will do, dear.
Robert:
Oh, sorry. Enough of this! There are performers waiting in the wings!
End Scene
The Death of the Hired Man
Setting: front of farmhouse facade with old-fashioned front porch
Narrator:
Mary sat musing on the lamp flame at the table
Waiting for Warren. When she heard his step,
She ran on tip-toe down the darkened passage
To meet him in the doorway with the news
And put him on his guard.
Mary: (quickly)
Silas is back.
Narrator:
She pushed him outward with her through the door
And shut it after her.
Mary: (imploring)
Be kind!
Narrator:
she said.
She took the market things from Warren's arms
And set them on the porch, then drew him down
To sit beside her on the wooden steps.
Warren: (Impatient)
When was I ever anything but kind to him?
But I'll not have the fellow back,
Narrator:
he said.
Warren:
I told him so last haying, didn't I?
If he left then, I said, that ended it.
(He stands, gestures angrily towards the house)
What good is he? Who else will harbor him
At his age for the little he can do?
What help he is there's no depending on.
Off he goes always when I need him most.
Why Subscribe?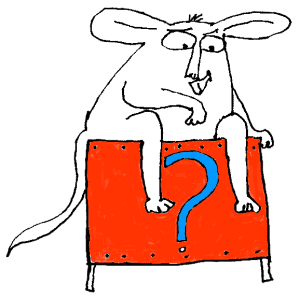 Inside Drama Notebook, you will find a huge collection of well-organized lesson plans, scripts for kids, drama activities, 50 drama games on video and more! Join today and dramatically reduce your planning time while delivering fresh, innovative drama lessons to your students! If you are new to teaching drama, this site will be a Godsend! You will immediately feel confident about teaching drama like an expert. The site guides you step-by-step and provides you with materials that you can use right away with your students.
If you have been teaching for years, Drama Notebook will inspire you with a fresh new approach and innovative ideas!
The site is packed with original, innovative lessons and activities that you will not find anywhere else—and new materials are added monthly.