7+ characters. 2M, 4F, 5 Either; Flexible casting; 7 pages in length. Approximately 10 minutes running time. A play about kindness written by Sally Schnarr and Ken Urso.
Sally the Stone is a delightful play for children, based on the book by the same name, which inspires kindness and generosity! When a little girl finds Sally the Stone on a sandy beach, she takes her home, cleans her up, and paints a beautiful ladybug on her. The next day she takes her to school and upon seeing a sad little boy on the playground, she hides her under the slide for him to find. The stone cheers the boy up and he and his friends decide to find more stones, paint pictures on them, and hide them for others to find. This wonderful play teaches children how to give back to their community by bringing joy to others!
Sally Schnarr was born and raised in Madison, Wisconsin. As a mother of three and a grandmother of five, Sally knows firsthand the excitement of childhood learning. She has been painting and hiding her creations and watching with amazement at its rapid worldwide growth. She came up with the idea in a dream and brought that dream to life for everyone to enjoy. She chose a local zoo as her setting, where she spent hours exploring with her son, Michael Jr. A former Xerox sales executive, Sally learned firsthand the ways of the marketplace and understands how to create and market a special product. As a master gardener, she has designed living gardens filled with color and texture. She would photograph her flowers and turn an ordinary note card into a floral bonanza. Sally's personality is contagious, her energy endless, and her dreams are filled nightly with new adventures for Sally the Stone. Embrace the color, texture, giggles, and joy, and join this author on her mission of putting a Sally the Stone in every child's hands.
Ken Urso was born in Madison, Wisconsin and began doing children's theater in Sun Prairie, Wisconsin at a very early age. He was cast in his first role at the age of ten and after that show, he was involved in every production that theater produced for the next five seasons. At the beginning of his sixth season, the theater hired him to direct a play making him the youngest director ever hired to direct a full-production. Since then, he has gone onto serve as director, actor, guest artist and dramaturg internationally and throughout the United States. He received his BFA in Acting from the University of Wisconsin- Stevens Point and his MFA in Directing from the prestigious Actors Studio Drama School in New York City. Ken is now a member of MFA Directing and Acting faculty at The Actors Studio Drama School, as well as the Director of Professional Development and the Associate Artistic Director of the ASDS Repertory Season.
Excerpt from the play:
CAST OF CHARACTERS
NARRATOR
LITTLE GIRL
TOMMY
COOPER
ADDY
AVERY
MADDY
STORYTELLERS
(Lights up on a stage with brightly colored chairs on each side. All the STORYTELLERS are sitting quietly with excitement of the story that is about to be told. Center stage sits a poster of the cover of "Sally the Stone." The theme song of "Sally the Stone" plays. Enter NARRATOR, carrying a stone behind their back. The NARRATOR smiles at the audience and begins.)
NARRATOR
Good morning, everybody. I'd like to tell you a very special story. (Holding an ordinary stone in the air) This is Sally the Stone. She lived on a sandy beach with many other stones that looked just like her.
(The NARRATOR hands the stone to a STORYTELLER who places the stone in the middle of the stage, while another STORYTELLER removes the poster that is center stage. Then, STORYTELLERS enter from both sides of the stage, walking past the stone without noticing it.)
NARRATOR
She enjoyed watching people walk on the beach, but she felt lonely. People walked by her without even noticing she was there.
(All the STORYTELLERS exit. A LITTLE GIRL enters the stage with a bucket and a backpack.) 
NARRATOR
Then one day, a small hand picked her up and gently placed her in a bucket. The hand belonged to a little girl. She took Sally to her house and washed her with care. Then, once she was clean and dry, the little girl painted a beautiful ladybug on her. Sally was so pleased and proud.
(As the NARRATOR describes it, LITTLE GIRL uses a small towel to scrub the stone, then takes a paintbrush or large paint pen out of her backpack and pretends to paint a ladybug on the stone. Once finished, she turns the stone around to show the audience the ladybug, then places the stone in her backpack. TOMMY enters as a STORYTELLER places a chair center stage. TOMMY sits on the chair looking sad.)
NARRATOR
The little girl tucked Sally in a bag and took her to a playground. She noticed a little boy that was alone and seemed sad. She placed the stone under the slide where the boy was playing and hurried away.
(LITTLE GIRL goes to the playground and places the stone under the chair where Tommy is sitting and exits quickly.)
NARRATOR
Tommy turned around and noticed the painted stone. He ran to find his friend Cooper.
(COOPER enters the stage.)
TOMMY
Cooper look what I found. I was feeling sad and this stone with the ladybug on it cheered me up. (He looks at the stone and thinks.) I think I will call her Sally.
COOPER
I wish I had a stone like that.
TOMMY
Cooper, you know what we should gather a bunch of stones, paint pictures on them and hide them where other kids can find them.
COOPER
That's a great idea!
TOMMY
Let's find Addy, Maddy and Avery. I bet they would want to paint stones with us, too.
(A STORYTELLER removes the chair.)
NARRATOR
Tommy and Cooper, and their new friend, Sally the Stone, went to find Addy, Maddy, and Avery.
(ADDY, MADDY, and AVERY enter the stage. TOMMY and COOPER wave to them.)
TOMMY
I am so glad we found you. Cooper and I were just going to gather a bunch of stones, paint pictures on them and hide them for others to find. I found this special stone I named 'Sally the Stone,' and she made me happy.
(STORYTELLERS place a line of stones along the front of the stage along with buckets with paintbrushes in them.)
NARRATOR
Addy, Maddy, and Avery wanted to join in on the fun, so they all walked along the beach, finding stones they could paint.
(They all pick up the stones the STORYTELLERS placed, sit down and pull paint brushes out and begin to paint.)
NARRATOR
The children spent all afternoon painting stones. They talked about how these stones would spread kindness and joy to others. Maddy painted hearts. Tommy painted ladybugs. Addy painted butterflies. And, Cooper painted funny monster faces. Avery painted flowers.
(The children can hold up the finished stones they painted.)
NARRATOR
Would you like to see a picture of all the beautiful stones the children painted?
(A STORYTELLER brings on a poster of the painted stones.)
NARRATOR
Now, it was time to hide the stones. Can you guess where the children took their stones to hide? I'll give you a clue!
(The kids start to make animal noises. ADDY makes 'bah' noises like a goat. AVERY roars like a lion. MADDY growls like a bear. TOMMY tweets like birds.)
Why Subscribe?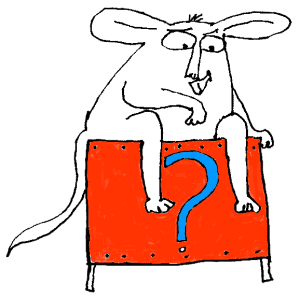 Inside Drama Notebook, you will find a huge collection of well-organized lesson plans, scripts for kids, drama activities, 50 drama games on video and more! Join today and dramatically reduce your planning time while delivering fresh, innovative drama lessons to your students! If you are new to teaching drama, this site will be a Godsend! You will immediately feel confident about teaching drama like an expert. The site guides you step-by-step and provides you with materials that you can use right away with your students.
If you have been teaching for years, Drama Notebook will inspire you with a fresh new approach and innovative ideas!
The site is packed with original, innovative lessons and activities that you will not find anywhere else—and new materials are added monthly.