8 characters. 3F, 2M, 3 Either; Flexible casting; 15 pages in length. Approximately 15 minutes running time. A Jewish folktale for teens written by Jack Helbig.
The Corpse Bride is a Jewish folktale about a murdered woman who rises from her grave on a young man's wedding day. Avi is not happy about his soon-to-be arranged marriage and on the way to the village of his future bride, he jokingly places her wedding ring on a twig and professes his wedding vows to it. Unfortunately, the twig is the boney finger of a deceased bride and Avi's vows have awakened her from her resting place. Will Avi's new bride actually be a corpse or will he escape this terrible fate? This thrilling folktale teaches compassion and respect and is a great Halloween play for teens!
Jack Helbig is a journalist, playwright, and high school teacher; he has written about theatre for more years that he cares to remember for, among other publications, the Chicago Reader, the Daily Herald, American Theatre, the Sondheim Review, and many others. His plays and musicals have been produced around the United States and Australia. His one-act comic Snow White, who is also called Becky, no Rebecca, and the Frog Prince won an award at the 2013 Indie Boots Theatre Festival. His verse drama Thinking of Her Made Him Think of Her and won the Turner Cassity Award for verse drama in 2014, and was also produced at the 2014 Elgin Fringe Festival. His adaptations of popular fairy tales have been produced in Chicago by Pigeons with Teeth and in Houston, Texas, by the Express Children's Theatre. He co-wrote a one woman show, Here Lies a Manic Pixie Dream Girl , with actor Melody Jefferies, who has performed it at fringe festivals in Elgin, Illinois; Chicago; Milwaukee; and, most recently, Boulder, Colorado, where the one act won an award for best writing. Jack Helbig currently lives in Oak Park, Illinois, with his wife, his daughter, and his sweet, but always begging for food, dog.
Excerpt from the play:
CAST OF CHARACTERS
Avi
David
Mom
The Corpse Bride
Rebecca
Chief Rabbi
Chief Rabbi's Assistant
Elder
Scene 1
(Lights up on Avi pacing and muttering to himself. Avi's mother enters.)
Mom
Avi, are you still here?
Avi
No, mom, I left an hour ago.
Mom
Don't take that tone with me!
Avi
Yes, mom.
Mom
If you don't leave soon, you'll be late.
Avi
They'll wait for me.
Mom
Avi. The village is five hours away. You don't want to still be on the road when the sun goes down. That's when the Cossacks are most dangerous.
Avi
I know, Mom, I know. But David will be with me. We'll fight them off.
Mom
You can't be late to your own wedding!
Avi
I don't even want to get married.
Mom
Everyone gets married.
Avi
I don't even know her.
Mom
So? I didn't know your father when we got married.
Avi
She's not even from our town.
Mom
Your uncle Mosheh says she is a wonderful girl.
Avi
Then he should marry her.
Mom
Avi! I want grandchildren. You're almost 20. When I was your age I was already married five years.
Avi
The world's different, Mom.
Mom
For some people, yes. But not for us. For us the old ways are best.
Avi
Okay, Mom.
Mom
Now give your mother a kiss and go!
(End of Scene 1)
Scene 2
(On the road.)
Avi
I don't even want to get married, David. I don't a family. I want an adventure. Instead, what do I get, an arranged marriage with a girl I have never met. I mean, it's 1870, for gosh sakes! The world is changing out there. And I am stuck in some village in the middle of nowhere stuck in the middle ages.
David
It's not so bad, Avi. She could be pretty.
Avi
How could she be? She couldn't even find a husband in her own village.
David
But your Uncle Mosheh set this up.
Avi
What does he know? He's just a butcher. He doesn't know people from cows.
David
Lots of people still have arranged marriages.
Avi
Well it's barbaric. And very old fashioned.
David
Whatever, Avi.
Avi
I bet she's big as a cow, and twice as ugly. She'll be my cow wife.
David
Avi!
(They walk for a while.)
Avi
How much longer do you think it is?
David
I saw a sign back there. I think the town is less than a mile away.
Avi
Let's stop here, I am tired.
David
Okay.
Avi
What's that?
David
What?
Avi
That thing coming up out of the ground.
David
Just a twig or something.
Why Subscribe?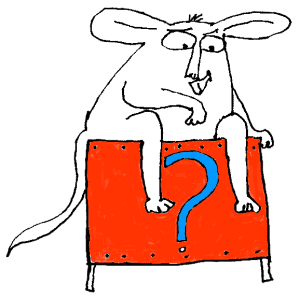 Inside Drama Notebook, you will find a huge collection of well-organized lesson plans, scripts for kids, drama activities, 50 drama games on video and more! Join today and dramatically reduce your planning time while delivering fresh, innovative drama lessons to your students! If you are new to teaching drama, this site will be a Godsend! You will immediately feel confident about teaching drama like an expert. The site guides you step-by-step and provides you with materials that you can use right away with your students.
If you have been teaching for years, Drama Notebook will inspire you with a fresh new approach and innovative ideas!
The site is packed with original, innovative lessons and activities that you will not find anywhere else—and new materials are added monthly.