7 characters; 5M; 2F; 6 pages in length. Approximately 5-10 minutes running time. A comedic adaptation about aging written by Andy Pavey.
The Curious Case of Benjamin Button is an adaptation of the short story by F. Scott Fitzgerald. Benjamin is born unlike any other child – like an old man instead of a newborn baby. He spends the rest of his life aging backwards, watching his loved ones grow old as he grows younger. The play is poignant comedy that asks the question, "Which is better? To grow old and frail with a lifetime of memories or to grow younger and younger, eventually having no memory at all?" This is a wonderful short play for teens to work on their characterization skills!
Andy Pavey is a commissioned playwright, who writes short plays for Drama Notebook. He is a student who attends UWC-USA. He previously spent nine years with Davenport Junior Theatre, the second-oldest children's theatre in the United States, where he acted in productions, managed the props building, and wrote plays for young actors to perform. In addition to writing, Andy is an avid backpacker!
Excerpt from the play:
CAST OF CHARACTERS
ROGER BUTTON
FITZGERALD
MOM BUTTON
BENJAMIN BUTTON
DOCTOR KEENE
HILDEGARDE MONCRIEF
ROSCOE BUTTON
Before the play opens, as the audience is gathering, a sign sits or hangs center stage. The sign reads: "It is a pity that the best part of life comes at the beginning, and the worst part at the end. – Mark Twain." The sign is removed shortly before the play starts.
On open, ROGER BUTTON is standing center stage, holding his hat, nervous. Lighting is very sparse (maybe a spotlight). FITZGERALD is downstage right, narrating.  
FITZGERALD
Roger Button was a wealthy man, related to the This Family and the That Family. He owned the local hardware store, and was a confident fellow until the day his child was born. It was his first experience with the charming old custom of having babies—Mr. Button was naturally nervous. He hoped it would be a boy so that he could be sent to Yale College in Connecticut, at which institution Mr. Button himself had graduated.
ROGER BUTTON approaches FITZGERALD and extends his hand for a handshake.
ROGER BUTTON
How do you do? Name's Roger Button.
FITZGERALD
Uh. Mine's Fitzgerald. You aren't supposed to be here.
ROGER BUTTON
Oh, sorry.
ROGER BUTTON retreats a couple of steps. There is a sound from off-stage, away from where ROGER BUTTON and FITZGERALD are standing.
BENJAMIN BUTTON
(unseen, crying like an old man) My teeth! Where are my teeth?
ROGER BUTTON
(perplexed) Doctor Keene must be having some difficulties.
FITZGERALD
I don't think that's the doctor…
MOM BUTTON enters, pushing BENJAMIN BUTTON in a baby buggy, his feet hanging out. He appears to be wearing only a blanket. BENJAMIN is very old. DOCTOR KEENE trails behind.
ROGER BUTTON
What is going on? Is everything okay here?
DOCTOR KEENE
Why, yes. I suppose so. After a fashion.
ROGER BUTTON
Where is the baby? And why is this old gentleman being pushed around in a buggy by my wife? Dear, you look quite healthy considering that you just gave birth.
MOM BUTTON
(coddling BENJAMIN BUTTON) Isn't he precious?
FITZGERALD
(still narrating) You see, everyone says babies are precious, especially when they are… not so beautiful.
MOM BUTTON kisses BENJAMIN BUTTON on the head.
ROGER BUTTON
Is this some kind of foul joke? I want to see my baby this instant!
DOCTOR KEENE
You're looking at him.
BENJAMIN BUTTON
(to ROGER BUTTON) Are you my father? Because if you are, I wish you'd get me out of this place—or, at least out of this ridiculous buggy.
ROGER BUTTON
Where did you come from? Who are you?
BENJAMIN BUTTON
I can't tell you exactly who I am, because I've only been born a few minutes—but my last name is most certainly Button.
ROGER BUTTON
You lie! You are an impostor!
BENJAMIN BUTTON
(to DOCTOR KEENE) Nice way to welcome a newborn child. Tell him he's wrong, why don't you?
Why Subscribe?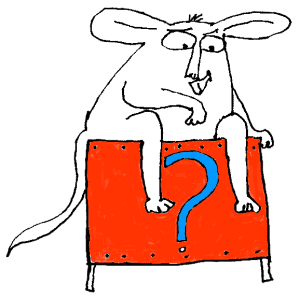 Inside Drama Notebook, you will find a huge collection of well-organized lesson plans, scripts for kids, drama activities, 50 drama games on video and more! Join today and dramatically reduce your planning time while delivering fresh, innovative drama lessons to your students! If you are new to teaching drama, this site will be a Godsend! You will immediately feel confident about teaching drama like an expert. The site guides you step-by-step and provides you with materials that you can use right away with your students.
If you have been teaching for years, Drama Notebook will inspire you with a fresh new approach and innovative ideas!
The site is packed with original, innovative lessons and activities that you will not find anywhere else—and new materials are added monthly.