6 characters. 7 pages in length. Approximately 5-10 minutes running time. An adaptation of the beloved classic tale written by Andy Pavey.
This version of The Gingerbread Man is a hilarious adaptation of the classic tale and perfect for your next Christmas show! When the Muffin Man brings his "Franken-Cookie" to life, he's not sticking around to get eaten. Escaping an existential crisis, a brown cow, and a grizzly bear, our ginger friend must finally decide if he can trust a devious fox to help hide him. A delicious tale for young performers!
Andy Pavey is a commissioned playwright, who writes short plays for Drama Notebook. He is a student who attends UWC-USA. He previously spent nine years with Davenport Junior Theatre, the second-oldest children's theatre in the United States, where he acted in productions, managed the props building, and wrote plays for young actors to perform.
Excerpt from the play:
CAST OF CHARACTERS
Muffin Man
Ms. Muffin
Gingerbread Man
Brown Cow
Grizzly Bear
Fox
At rise: The MUFFIN MAN is in a kitchen, which has a stove/oven, a small table, and a chair. The MUFFIN MAN is a cross between a baker and a mad scientist. MS. MUFFIN, who is dressed in a lawyer's outfit, is reading a newspaper and drinking coffee at the table.
MUFFIN MAN
Finally! After years of experimenting and baking, I have made a breakthrough!
MS. MUFFIN
I'll believe it when I see it, dear.
MUFFIN MAN
Why aren't you more supportive of my ambitions?
MS. MUFFIN
Because it's not possible to create a living, breathing dessert cookie. Nor would anyone actually want to.
MUFFIN MAN
It's so much more than a dessert cookie! You'll see! You'll see!
MS. MUFFIN
Hmm. All I see right now is my newspaper. Good luck with that.
MUFFIN MAN
In just a few minutes, everyone will see…Mwahahaha! Mwhahahaha!
MS. MUFFIN
What was that, dear?
MUFFIN MAN
Nothing, dear. Just a cough, dear.
Something begins rumbling inside of the oven.
MS. MUFFIN
I told you that you should have gotten the warranty on that oven.
The GINGERBREAD MAN, who is inside the oven, begins hammering on the inside of the stove, trying to escape.
GINGERBREAD MAN
EXISTENCE is PAIN! PAIN is ETERNAL!
The MUFFIN MAN throws open the oven and the GINGERBREAD MAN stumbles out and looks around wildly.
GINGERBREAD MAN
Who are YOU? Where am I? What am I?
MS. MUFFIN
Honey, what's that ruckus? It's hard to read when you're tinkering.
MUFFIN MAN (pointing towards the GINGERBREAD MAN)
Open your eyes, woman! Open your eyes!
GINGERBREAD MAN (suddenly melancholy)
What happens to cookies when they die?
MUFFIN MAN
Amazing. I've created… Franken-Cookie!!
The lights flash as if lightning has struck. A "dun-dun-dun" sound effect plays.
GINGERBREAD MAN
I'm not Franken-Cookie! I'm the Gingerbread Man! And I'll do whatever I please!
Why Subscribe?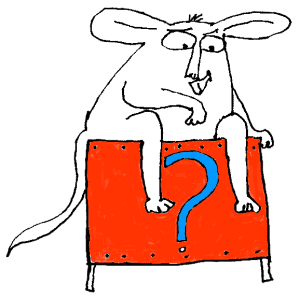 Inside Drama Notebook, you will find a huge collection of well-organized lesson plans, scripts for kids, drama activities, 50 drama games on video and more! Join today and dramatically reduce your planning time while delivering fresh, innovative drama lessons to your students! If you are new to teaching drama, this site will be a Godsend! You will immediately feel confident about teaching drama like an expert. The site guides you step-by-step and provides you with materials that you can use right away with your students.
If you have been teaching for years, Drama Notebook will inspire you with a fresh new approach and innovative ideas!
The site is packed with original, innovative lessons and activities that you will not find anywhere else—and new materials are added monthly.