13 characters. 7M, 6F; 16 pages in length. Approximately 15-20 minutes running time. A medieval comedy for children and teens written by Terence Patrick Hughes.
The King is in Double Trouble is an adaptation of the ancient Asian chessboard myth and is a great way to integrate drama and mathematics, particularly doubling and multiplication, into your school's curriculum. A medieval court is turned upside down when a mathematically-challenged king is too proud to admit his problem with math problems and winds up in a chessboard wager with a wise man, which may wind up bankrupting the kingdom! A wild cast of supporting characters including knights, court jesters, wily peasants, and a wise-cracking dragon try to help their leader by introducing the importance (and the fun!) of Math and urging the king to realize that pride should never be a prime factor in life. Oh, yes, there's a musical number, too. So, if the times tables are getting a little boring…try it with a round table!
Terence Patrick Hughes writes plays for all ages. His children's plays include adaptations for middle and high school of Shakespeare's A Midsummer Night's Dream and The Tempest, while his shorter plays for grades K-4 offer a variety of adaptations from world mythology.  His grown-up plays include LINES, Fake Plastic Love, A Harmony of Both, and Recess at Our Lady of the Bleeding Heart, Mind, and Spirit – Once Reformed. Other plays include Tea & Misery, Benched, Finding the Rooster, and Farewell Evenbrook. The New York Times noted that his work "…explores heavy subject matter with humorous dialogue and strong characters". His plays have been developed and produced with the Lark, Horse Trade, Seven Collective, 13th St. Rep, Eden Prairie, Ovenbird, Playwrights Roundtable, and Boomerang theatres. Born in Lawrence, Mass., Hughes, his wife, and two children live in Woodstock, NY.
Excerpt from the play:
CAST OF CHARACTERS
KING
JESTER
TREASURER
QUEEN
GUARD
BRUNO 
SMARTY
BANKER
BEGGAR
PRINCESS
PRINCE
DRAGON
KNIGHT
A long time ago in a medieval kingdom. The throne room of the king. KING enters followed by JESTER.
KING
I tell you, Jester, this strange wise man from the woods, Bruno Wisenheimer, has proved himself a genius time and again. He advised me to invest in the spice and sugar trades and it's paid off wonderfully. The same with his advice on timber shares. He also suggested getting into something called Facebook but it won't pay off for another eight-hundred years.
JESTER
They say a fool and his money are soon parted.
KING
Funny, that's also what they say about a sarcastic Jester and his head.
JESTER
I'm so sire sorry! I mean I'm so sorry, sire!
KING
I have invited this strange genius to my court so that I may reward him.
JESTER
What do you give a man who knows everything?
KING
I will leave the choice of payment to him.
JESTER
Careful, my king. If that choice were left to me, I'd ask for a million chocolate chip cookies.
KING
I trust a wise man will not choose a million cookies.
JESTER
You're right. Because where would you get a million glasses of milk?
TREASURER enters.
TREASURER
Your highness! I came as fast as I could.
KING
I did not call for you, royal Treasurer.
TREASURER
I heard about your offer to the Wise Man. It troubles me. Are you sure you're not wearing your crown too tight?
KING
Fear not, Treasurer. Bruno Wisenheimer may be full of wisdom but he is not smarter than a king. I will not risk our kingdom's riches.
JESTER
Says the man who spent a fortune redecorating the castle.
KING
That was not my idea. It was the Queen's.
TREASURER
Surely, the king of the land could have said 'no' to his queen.
QUEEN
(offstage) King! King! Where are you, you dimwit!
KING
It's not as easy as you think.
QUEEN enters.
QUEEN
What moron put crocodiles in the moat? I commanded it to be filled with koi fish.
KING
We did it to ward off any invaders.
JESTER
I bet the queen could do that all by herself.
QUEEN
I may place the crocodiles on a strict diet of court jesters.
JESTER
Oh, they won't eat me.
QUEEN
Why not?
JESTER
Because I taste 'funny'!
KING
My queen, the Wise Man is due at this hour. Stay with me to reward him.
QUEEN
Don't tell me you're going to let someone choose their payment again. Remember how much we had to give the Pied Piper to return all the kingdom's rats?
TREASURER
I think you mean all the kingdom's children?
QUEEN
That's who I was talking about.
JESTER
King, you're royal guard approaches!
GUARD enters.
GUARD
I present to your royal highness, Bruno and Smarty Wisenheimer!
BRUNO and SMARTY Wisenheimer enter and approach the KING.
KING
Bruno Wisenheimer, it is so good to see you.
BRUNO
Good day, king. May I introduce my son, Smarty?
KING
Ah, are you also a great genius like your father?
SMARTY
Um…I don't know.
BRUNO
You could say he's an equation in progress.
KING
Bruno, I am grateful for your service…
Why Subscribe?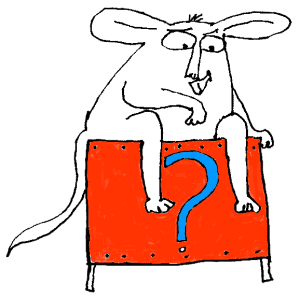 Inside Drama Notebook, you will find a huge collection of well-organized lesson plans, scripts for kids, drama activities, 50 drama games on video and more! Join today and dramatically reduce your planning time while delivering fresh, innovative drama lessons to your students! If you are new to teaching drama, this site will be a Godsend! You will immediately feel confident about teaching drama like an expert. The site guides you step-by-step and provides you with materials that you can use right away with your students.
If you have been teaching for years, Drama Notebook will inspire you with a fresh new approach and innovative ideas!
The site is packed with original, innovative lessons and activities that you will not find anywhere else—and new materials are added monthly.