13+ characters; Flexible cast. 12 pages in length. Approximately 10-15 minutes running time. A comedy for teens about gossip written by Jonathan Joy.
The News Done Spread is a clever comedy for teens based on Lady Gregory's 1906 Irish tale Spreading the News. In this hilarious adaptation, teens and gossip lead to chaos in a local shopping mall. When Mopsey, a dejected teenage boy, is left holding a friend's new sword, he gets more attention than he ever thought possible. While attempting to return the sword to his friend, Yolo, gossip begins to spread that he's actually going to fight him! The misinformation grows and finally leads to shocking consequences but when Yolo tries to clear things up, there's pandemonium at the mall! This crazy comedy is perfect for teens and teaches a valuable lesson about spreading fake news!
Jonathan Joy is the author of 50 plays that have been staged in 18 US states, including a four week 2018 run of Darlene's Resistance Monologue with The Open Fist Theatre in Los Angeles and Don't Drink the Jet Fuel, winner of the University of Illinois 2018 Inner Voices Social Issues Theatre national writing contest. He is also the winner of 9 West Virginia Writers awards, including one for Beans and Franks Never Tasted So Good. His farce Little Donkeys and Elephants was named one of eight winners (out of 150 entries) of the Chappaqua Library's 2016 Political Comedy Play Festival in New York. His Down on Sandusky Road ten-minute went on to a film production, directed by Josh Baldwin. Joy is an Associate Professor of English at Ashland Community and Technical College in Ashland, KY. He also plays the fictional part of Professor Theo on Professor Theo's Mystery Lab, a podcast of children's stories he writes, records, and edits with his wife and son (professortheo.com), based on his newspaper column with the Greater Ashland Beacon.
Excerpt from the play:
CAST OF CHARACTERS
COP ONE
COP TOO
CHATTY
OMG
MOPSEY
YOLO
OH NO
FLEEK
B-BALLER
CASS
WHAT
TOPIX
CARLA
* Various additional onlookers, shoppers, mall employees, etc. could be added.
(Lights up on an empty stage, though character references indicate that a shopping center is nearby.  Two characters, COP ONE and COP TOO, enter.)
COP ONE
This is the place.
COP TOO
Looks disgusting.
COP ONE
Lots of teens on the weekends, but otherwise it's a pretty quiet little mall.
COP TOO
Lots of teens, huh?  Well, we'll have crack down on the riff raff.  Don't want a bunch of brats running off the high end customers.
COP ONE
They're really not that bad.  Issues every once in a while, but it's pretty rare.
COP TOO
I don't buy that.  When they hired me to clean up the Haverhill Mall, it was overflowing with teens and their text messaging and such.  I cleaned that place up.  Never had a problem after I arrived.
COP ONE
Didn't that place close?
(A young man appears, sees the officers and quickly retreats offstage.)
COP TOO
There's one now.  Just looks suspicious.  I think he's up to no good.
COP ONE
What makes you…
COP TOO
Off.  Let's talk to him.  He smells like smoke.  I can smell it from here and this is a non-smoking facility.
COP ONE
I don't know how you think you can smell smoke from…
(COP TOO glares.)
But, you're the new boss, so…
COP TOO
Follow me.
(They exit as CHATTY and OMG enter.)
CHATTY
Can you believe it?
OMG
No.
CHATTY
And that's how she talks to her mother.  All the time.
OMG
O.M.G.
CHATTY
Yeah, I mean, right.  And her mom just takes it.  If that was me and I was back talking my folks like that…I mean, I would be so done.  You?
OMG
O.M.G.  Yes.
CHATTY
They wouldn't be bringing me to the mall and giving me cash to get my nails done.  I'd be locked up.  Hey, here comes Mopsey.
OMG
O.M.G.  Not Mopsey.
CHATTY
Look at him.  Why does he look so sad all the time?  Let's get out of here before he sees us.  I don't think I can handle…
(MOPSEY enters.)
…getting stuck in a conversation…
OMG
O.M.G.
MOPSEY
Hi.
CHATTY
Hi.  We were just…
MOPSEY
Leaving.  Of course.  It's my lot in life, I think, to drive people away.  Just my luck.
Why Subscribe?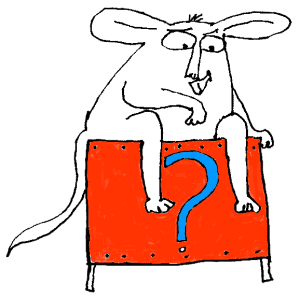 Inside Drama Notebook, you will find a huge collection of well-organized lesson plans, scripts for kids, drama activities, 50 drama games on video and more! Join today and dramatically reduce your planning time while delivering fresh, innovative drama lessons to your students! If you are new to teaching drama, this site will be a Godsend! You will immediately feel confident about teaching drama like an expert. The site guides you step-by-step and provides you with materials that you can use right away with your students.
If you have been teaching for years, Drama Notebook will inspire you with a fresh new approach and innovative ideas!
The site is packed with original, innovative lessons and activities that you will not find anywhere else—and new materials are added monthly.