27 characters. Flexible casting. Approximately 40 minutes running time. An English French farce with sword-fighting and attitude!
The Three Musketeers and the Very Pretty Diamonds is a modern English pantomime, filled with farce, slapstick comedy, and larger-than-life characters. Every cast member will have a chance to shine in this new, original melodrama!
Playwright's note: As in the tradition of English panto, the original production featured multiple characters breaking into song. We've used pop, rock, Broadway, TV theme shows, you name it. We've also written a number of parody songs based on popular tunes. The key is to let the actors find songs that work for them, that they want to sing. The play can, of course, also be done without music. Most actors will play more than one part in the show. In general, the students involved in our productions have been in grades 3-9.
David Neilsen is the author of two Middle Grade horror/comic/fantasies published by Crown Books for Young Readers. His debut novel, Dr. Fell and the Playground of Doom, was named an Editor's Pick by Amazon, won the Silver Falchion Award for Best YA/Tween Horror or Fantasy of 2017, and was a Semifinalist for Best Middle Grade / Children's Book in the 2016 Goodreads Choice Awards. His second book, Beyond the Doors, was published in August of 2017. His plays are written originally for a children's summer theater camp he's been running for a number of years. David is a professional storyteller based in Sleepy Hollow, NY, and lives with his wife, son, daughter, and two very domineering cats.
Excerpt from the play:
CHARACTERS:
D'ARTAGNAN– A young idealist ready to join the King's Musketeers and fight for good.
PLANCHET– His lackey.
MOM– Mother of D'Artagnan.
DAD– Father of D'Artagnan.
COWS– Cows.
QUEEN ANNE– Queen of France. Married to King Louis XIII.
DUKE OF BUCKINGHAM– Nobleman in love with the Queen.
HANDMAIDEN – Works for Queen Anne.
MILADY DE WINTER– A vain and petty woman prone to scheming and cruelty.
CONSTANCE– A sweet, innocent young woman in the Queen's Court.
CARDINAL RICHELIEU– Not a very religious man.
DOG PEASANT– A peasant who must pretend to be a dog.
ROCHEFORT – The Cardinal's evil henchman. Also, a cheese.
TAVERN OWNER– Owner of a tavern.
ARAMIS– One of the Three Musketeers. The lover.
PORTHOS– One of the Three Musketeers. The drinker.
ATHOS– One of the Three Musketeers. The one who is neither the lover nor the drinker.
PARROT PEASANT– A peasant forced to pretend to be a parrot.
CAPTAIN DE TREVILLE– Leader of the Musketeers.
RANDOM DUDE– Just a guy in a swordfight.
LUCY– A sword-master.
SOME GUY– A person with no lines who gets stabbed.
KANGAROO PEASANT– A peasant forced to pretend to be a kangaroo.
KITTY PEASANT– A peasant forced to pretend to be a cat.
KING LOUIS XIII– King of France.
TIME:  1625-ish. Early Spring. Monday.
SETTING:  France
SCENE ONE: D'Artagnan Family Farm – Day
(D'Artagnan and Planchet say goodbye to Mom and Dad. Cows moo in the background.)
D'ARTAGNAN:
I bid you adieu Mother, Father. I am off to Paris to join the King's Musketeers.
DAD:
A noble calling, D'Artagnan. You are taking your manservant as well?
D'ARTAGNAN:
Naturally. Otherwise I might be called upon to carry things and open doors and what not.
MOM:
Don't go! Paris is not like Gascony! They'll eat you alive in that wretched hive of scum and villainy!
PLANCHET:
(Alarmed) What?
DAD:
Now Snookums, don't discourage our boy from his destiny.
MOM:
They'll do things to you! Terrible things!
PLANCHET:
Could you be a bit more specific?
DAD:
The boy must find himself, Snookums. If his search puts his life in mortal peril, so be it.
PLANCHET:
What if it puts MY life in mortal peril?
D'ARTAGNAN:
Silly Planchet. Always with a joke.
PLANCHET:
No, seriously. Nobody said anything about mortal peril.
MOM:
There are diseases in Paris! And criminals! And lawyers!
PLANCHET:
Sacre bleu!
DAD:
You exaggerate, Snookums. There are no lawyers in Paris.
D'ARTAGNAN:
It'is no matter! I yearn to allow Planchet to face my dangers for me!
PLANCHET:
This is not going to end well.
DAD:
Take this letter of introduction, Son. It is for Captain de Treville of His Majesty's Musketeers. He will help you.
(Dad hands D'Artagnan the letter.)
D'ARTAGNAN:
I will make you proud, Father.
MOM:
You're both going to die!
PLANCHET:
Will you stop that!
D'ARTAGNAN:
Farewell, Mother. Farewell, Father. I am off to Paris!
(D'Artagnan and Planchet exit.)
MOM:
We're never going to see him alive again!
DAD:
Hush up, Snookums. We have cows to milk.
SCENE TWO: French Royal Palace
(DUKE OF BUCKINGHAM, HANDMAIDEN, and QUEEN ANNE enter.)
DUKE OF BUCKINGHAM:
I must see the Queen! Please tell her that her secret lover, the Duke of Buckingham, grovels for a chance to gaze upon her glorious, radiant face!
HANDMAIDEN:
Yeah… Do you have a signed 'See the Queen' TPS report?
DUKE OF BUCKINGHAM:
I do! I have it… here…
(He hands Handmaiden a crumpled piece of paper.)
HANDMAIDEN:
Yeah… That needs a new cover sheet. See, we're putting all new cover sheets on our TPS reports.
DUKE OF BUCKINGHAM:
Please! I have no time for paperwork! My very soul aches to be in her presence!
HANDMAIDEN:
Yeah…. One moment.
(She turns to the Queen.)
HANDMAIDEN:
Queen? Yeah… there's a Duke of Buckingham here? Says his soul aches for you?
QUEEN ANNE:
I fear it is my duty to see him.
HANDMAIDEN:
Yeah… right. (Turns back to the Duke of Buckingham.) Go on in. But I'll need a fresh TPS report by the end of the day with the new cover sheet. Or else I'll have to send a memo.
(Duke of Buckingham runs past her to fall to his knees in front of Queen Anne.)
DUKE OF BUCKINGHAM:
I love you, Queen Anne! You must run away with me!
QUEEN ANNE:
My loyalties lie with my husband, King Louis XIII of France! Do not tempt me to stray! Adieu!
DUKE OF BUCKINGHAM:
We share a love like no other!
QUEEN ANNE:
Did you not hear me bid you adieu? Must I bid you adieu again?
DUKE OF BUCKINGHAM:
Our love is a love like no love that has ever loved before!
QUEEN ANNE:
It is true, Duke. My heart has strayed from my duty to love none but my husband, King Louis XIII of France. But I have taken my love for you and smothered it with a pillow and now it is dead.
DUKE OF BUCKINGHAM:
So be it, Queen Anne! I shall go, likely to end my life in some overly dramatic way. But first, take this necklace of very pretty diamonds as a token of my eternal love for you.
(He hands her a necklace of Very Pretty Diamonds and runs out, crying. Enter MILADY de WINTER and CONSTANCE.)
HANDMAIDEN:
Don't forget that TPS report!
MILADY DE WINTER:
Why does the Duke of Buckingham weep like a little girl, my Queen?
QUEEN ANNE:
For the noblest of reasons, Milady de Winter.
CONSTANCE:
Did he see a spider?
Why Subscribe?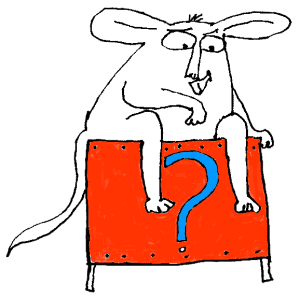 Inside Drama Notebook, you will find a huge collection of well-organized lesson plans, scripts for kids, drama activities, 50 drama games on video and more! Join today and dramatically reduce your planning time while delivering fresh, innovative drama lessons to your students! If you are new to teaching drama, this site will be a Godsend! You will immediately feel confident about teaching drama like an expert. The site guides you step-by-step and provides you with materials that you can use right away with your students.
If you have been teaching for years, Drama Notebook will inspire you with a fresh new approach and innovative ideas!
The site is packed with original, innovative lessons and activities that you will not find anywhere else—and new materials are added monthly.