16+ characters. 6M, 6F, 4+ Either; 13 pages in length. Approximately 10-15 minutes running time. A comedic adaptation of the classic fairy tale written by Karleen Hayden.
The True Tale of the Big Bad Wolf tells the real story of young Brad and how he became known as the Big Bad Wolf. In this hilarious adaptation, the Wolf family is forced to move away to Happy Whistler Village. Hoping to fit in, Big Brad gets to practicing his whistling skills but when the Pigs misinterpret it and his mother's call for something far more sinister, he'll become the town villain! With over 15 fairy tale characters and an expandable group of townspeople, this clever tale for children and teens will fit your needs for a large cast production!
Karleen Hayden is a retired first grade teacher who has come to playwriting late in life. She has over 20 years of experience with children's theater, working as Director, Stage Manager, Costumer, Kid and Dog Wrangler, and general go-fer. Karleen is a founding member of the Matinee Theater Players of the Sand Lake Center for Arts, a group dedicated to taking live performances to local schools, assisted living centers and nursing homes, and is the director of Circle of Friends Players, a group of multi-talented "differently abled" adults. Several of her plays have won awards in one act festivals, and she is also the recipient of the Theater Association of New York State Excellence in Writing Award. Karleen currently works as a dog trainer and competes in Rally and Agility. Her favorite role in life, however, is being Grandma!
Excerpt from the play:
CAST OF CHARACTERS
NARRATOR
MAMA WOLF
PAPA WOLF
BIG BRAD WOLF
BILLY PIG
WILLY PIG
SILLY PIG
MAYOR
LITTLE BO PEEP
JACK
RED RIDING HOOD
MAMA BEAR
PAPA BEAR
FAIRY GODMOTHER
TOOTH FAIRY
TOWNSPEOPLE
SETTING: The Forest
Happy Whistler Village
PROPS:  Fake fire (4 logs nailed/glued together) with cooking pot (plastic cauldron); Stool;
Happy Whistler Village sign post (optional); Invitation; Toilet plunger
AT THE RISE: Mama Wolf is sitting on a stool by the fire holding Baby Little Brad Wolf (a puppet or toy dog); Papa Wolf and Big Bad Wolf look on lovingly.
NARRATOR
Once upon a time, as all good fairy tales must begin, there lived a family of wolves. Their names were Mama Wolf, Papa Wolf, Bradley Wolf and (beat) um…Bradley Wolf. Mama Wolf, lacking creativity and being lazy by nature, said when her second child was born……
MAMA WOLF
Another boy pup? Oh, I'm too tired to think up names. I'll just name this one Bradley, too.
PAPA WOLF
But won't that get confusing?
MAMA WOLF
No. I'll call that one (points to Big Brad) Big Brad Wolf and this one (points to baby wolf) Little Wolf. Problem solved!
PAPA WOLF
If you say so, dear. I'm off to hunt up some dinner. I shouldn't be gone too long. Keep that fire going! (Exits)
MAMA WOLF (In disgust)
Keep the fire going! Watch the kids! Mend the socks! Sweep the floor! When are they going to invent TV so I can sit around and watch cartoons all day long? Big Brad, please put some more wood on the fire.
BIG BRAD WOLF
We're out of wood, Mama. When's Papa coming back? (He and Mama stare sadly at the fire.)
NARRATOR
A few days go by and Mama and the kids are getting very hungry waiting for Papa to return.They've licked the cooking pot clean and are considering boiling their shoes for soup when Papa comes running home. He is very upset!
PAPA WOLF (Runs in all out of breath)
Quick, everyone! Pack up everything! We have to move! This is terrible! It's a disaster! Hurry,hurry!
MAMA WOLF
Papa, calm down! What's wrong?
BIG BRAD WOLF
Papa, why do we have to move? I like it here.
PAPA WOLF
There are men out there and they're getting closer to our den! They're cutting down all the trees and I heard them say they're going to build houses for (stops, puts his hands to his head; he can't believe what he's about to say) HUMANS!
MAMA WOLF AND BIG BRAD WOLF
HUMANS? OH, NO!
PAPA WOLF
No time to waste! Just grab everything and RUN!
MAMA WOLF
But…Wait, Papa! Where will we go?
PAPA WOLF
Oh, dear. I don't know. We Wolves aren't welcome everywhere, you know. Ever since mean old Grandpa Wolf tried to eat up sweet little Granny…. But never mind that. Just…RUN!
BIG BRAD WOLF
Papa, wait. I know where we can go. When I was out walking the other day, I overheard these three little pigs talking about the town where they live. It's called Happy Whistler Village. It sounded lovely and the pigs seemed like really nice boys!
MAMA WOLF
Happy Whistler Village? I'm not so sure. I assume you have to know how to whistle to live there and none of us can whistle.
BIG BRAD WOLF
Well, I'll learn then! I'll practice while we walk. Now, come on! We have to get out of here!
PAPA WOLF
Well, it's worth a try. Let's just go!
(Papa Wolf picks up fire and kettle; Mama Wolf carries Little Brad Wolf; Big Brad Wolf takes the stool. All exit or walk around stage as speaks.)
NARRATOR
So the Wolf family traveled to the outskirts of Happy Whistler Village where they found a nice,cozy den just outside the town limits. They decided to stay there until they learned how to whistle and could fit in with everyone else.
MAMA WOLF (Pointing offstage)
Look, Papa! That's a nice, cozy den! I'm very tired. I think I'll just go in and take a nap.
PAPA WOLF
Me, too, dear. Running from humans is exhausting! I'm going to take a nap, too.
(Both yawn and exit; Papa takes the fire and kettle with him.)
BIG BRAD WOLF
Well, not me! (Sets stool down; sits on it) I'm going to sit outside and practice whistling some more so that I can go to school in the fall!
NARRATOR
Big Brad begins to practice whistling. He huffs and he puffs but he just can't get the hang of it.
(Big Brad huffs and puffs, makes spitting noises, takes deep breaths, blows air out forcefully, etc. No whistling.)
BIG BRAD WOLF
Oh, dear. Let's see. (Continues to huff, puff, spit, etc.) Darn it, I just can't do it (Continues to try, really puffs cheeks up and blows out hard, etc.)
NARRATOR
Meanwhile, three pigs are out walking and come upon Big Brad trying to whistle.
(Pigs enter, stop and stare at Big Brad from a distance.)
Why Subscribe?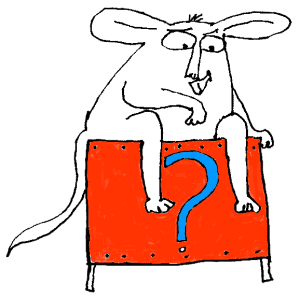 Inside Drama Notebook, you will find a huge collection of well-organized lesson plans, scripts for kids, drama activities, 50 drama games on video and more! Join today and dramatically reduce your planning time while delivering fresh, innovative drama lessons to your students! If you are new to teaching drama, this site will be a Godsend! You will immediately feel confident about teaching drama like an expert. The site guides you step-by-step and provides you with materials that you can use right away with your students.
If you have been teaching for years, Drama Notebook will inspire you with a fresh new approach and innovative ideas!
The site is packed with original, innovative lessons and activities that you will not find anywhere else—and new materials are added monthly.