7+ characters. 2M, 4F, 1+ Either; 14 pages in length. Approximately 15-20 minutes running time. A Victorian Christmas story written by Steven Lancefield.
The Waif is a comedy/drama about a wealthy family's Christmas that is turned upside down by the unexpected arrival of a starving yet feisty urchin. Set in Victorian times, it explores issues of greed and poverty through the eyes of a feisty and charming child. "The Waif" was performed in London in 2013 at the Putney Arts Theatre. It is appropriate for all ages, but its' slightly anarchic spirit should appeal especially to children aged 10-15.
Steven Lancefield has written several full-length and short plays which have been performed across the UK and abroad. His full length play "Justice Towers" was performed at the Brook Theatre by Pretending People Theatre, and was published by Roister Doister. Steven also writes and directs his own short films, including "Bohemian Spirit", which was named "Outstanding Screen Story" and "Audience Favourite" at the 2016 Zed Fest Film Festival in North Hollywood. You can also find his short play, The Greatest of Expectations, on Drama Notebook's Script Library.
Excerpt from the play:
CAST OF CHARACTERS
LILLIAN, early teens, spirited, cockney accent.
SAMUEL, fifties, stern, domineering.
CELIA, fifties, shrewish, slightly hysteric.
EDITH, pleasant, nervous, polite, cockney accent.
FLORENCE, ten years old, spoilt, posh.
EDWARD, twelve years old, boastful, posh.
STREET URCHINS, scruffy children of all ages.
IT IS CHRISTMAS DAY MORNING IN SAMUEL WAGGERSTAFF'S LIVING ROOM. THERE IS A LARGE OAK BOOKSHELF, A COMFORTABLE LOOKING SOFA AND SOME PLUSH CHAIRS. A CHRISTMAS TREE STANDS TO THE LEFT OF THE ROOM, AND A DOOR TO THE HALLWAY IS SITUATED IN THE CENTRE.
A LARGE TABLE IS SITUATED TO THE RIGHT, DECORATED FOR CHRISTMAS WITH MINIATURE WREATHS AND CANDLES. THERE IS ALSO A LIT, ORNATE FIREPLACE.
EDITH ENTERS FROM THE HALLWAY, CARRYING A TRAY LADEN WITH COOKED MEATS AND A LOAF OF BREAD. SHE IS HUMMING THE TUNE TO "GOOD KING WENCESLAS". SHE PLACES THE TRAY ON THE TABLE AND STARTS TO ADJUST THE DECORATIONS.
EDWARD AND FLORENCE, WEARING DRESSING GOWNS, RUN INTO THE LIVING ROOM AND STRAIGHT UP TO THE CHRISTMAS TREE. IN A NOISY FLURRY, THEY RIP OPEN THEIR PRESENTS ONE BY ONE, REVEALING ROCKING HORSES, WOODEN TOPS AND DOLLS.  EDITH LOOKS DESPONDENTLY AT THEM FROM THE SIDELINES.
EDITH
Good morning, children. Merry Christmas.
EDWARD
At what time is breakfast served, Edith?
EDITH
Eight o'clock. Master Edward.
EDWARD
Well, get to it then. And make sure my boiled eggs are as they're meant to be, runny. You could have thrown it against the wall yesterday morning and it wouldn't have smashed.
EDITH
Of course, master Edward.
FLORENCE
Are mama and papa awake yet?
EDITH
I don't believe so, Mistress Florence.
FLORENCE
Well, move yourself. Folding clothes or whatever you do. Papa does not employ you to stand around and gawk at us opening our presents.
EDITH
Of course.
EDITH STARTS TO MOVE TOWARDS THE DOOR. EDWARD AND FLORENCE EXCHANGE A GLANCE.
EDWARD
Oh, and Edith. Florrie and I have got a gift for you.
FLORENCE
We clubbed together especially, saving all our pocket money.
EDITH
Oh, you shouldn't have done!
EDWARD
Perhaps not. Here you are.
EDWARD PRESENTS EDITH WITH A CAREFULLY WRAPPED BOX. EDITH TAKES IT GRATEFULLY.
EDITH
Why, thank you, children.
EDWARD / FLORENCE
It's our pleasure.
EDITH CAREFULLY UNWRAPS THE PRESENT, THEN SCREAMS AS A DEAD RAT DROPS OUT OF THE BOTTOM OF IT. EDWARD AND FLORENCE FALL ABOUT LAUGHING.
EDITH
That really was not funny…
EDWARD
Aren't you going to pick it up and dispose of it?
FLORENCE
Mama would be so upset to find that on her prized Persian rug.
EDITH RELUCTANTLY PICKS UP THE RAT AND PICKS UP THE BOX, BEFORE HEADING OUT THE DOOR.
FLORENCE
So, a rating out of ten for this year's presents?
EDWARD
A slightly above average six. Papa's shares abroad must be wavering slightly. I did like the skittles though.
FLORENCE
I think you'll find the skittles were mine.
EDWARD
Dear sister, what's yours is mine.
FLORENCE STARTS TO SCREAM AS EDWARD LAUGHS HYSTERICALLY. SAMUEL AND CELIA RUN INTO THE LIVING ROOM, FULLY DRESSED.
SAMUEL
What kind of commotion is this?
FLORENCE
The skittles you gave me, Edward as taken them for his own, the absolute beast…
SAMUEL
Edward, give them back to your sister.
EDWARD RELUCTANTLY HANDS BACK THE BOX OF SKITTLES TO FLORENCE.
CELIA
That was very naughty, Edward.
SAMUEL
Oh, let it pass, Celia. The boy has an enterprising nature, don't squash his spirit.
CELIA
I think you've forgotten how to present yourselves, children.
CELIA AND SAMUEL SEAT THEMSELVES ON THE SOFA. EDWARD AND FLORENCE BOW AND CURTSIE RESPECTIVELY.
EDWARD /FLORENCE
Good morning Papa, good morning mama.
SAMUEL
Now, run off and play, back here in time for breakfast.
EDWARD
Look, Florrie, a gigantic spider!
FLORENCE
Let's go and put it in Edith's hair!
EDWARD PICKS UP THE SPIDER AND RUNS OFF WITH FLORENCE IN TOW. EDITH'S SCREAM CAN BE HEARD EMANATING FROM THE HALLWAY.
SAMUEL
Such spirited children. They'll go far.
CELIA
I have expressly asked Edith to leave us a copy of the Times in the living room. I so look forward to the Christmas day edition, and where is it?
SAMUEL
There's heavy snow out there, dear. Maybe the postman couldn't get to the door to deliver it.
CELIA
Then the postman should try that bit harder. No wonder the country is going to pot. I do hope my sister and her husband will be on time this luncheon.
SAMUEL
I sincerely doubt it.
CELIA
Why?
SAMUEL
I cancelled their visit, yesterday afternoon.
CELIA
Why Samuel?
SAMUEL
Celia, they are such awful bores, and such parasites. They fill their faces with our hams and cook's delicious goose, then make their        way back to Surrey with barely a thank you uttered.
CELIA
But Christmas is for family, dear.
SAMUEL
Then it's just as well we have two lovely children, dear.
ANOTHER SCREAM RINGS OUT FROM EDITH OFF STAGE.
Why Subscribe?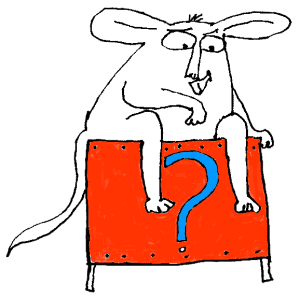 Inside Drama Notebook, you will find a huge collection of well-organized lesson plans, scripts for kids, drama activities, 50 drama games on video and more! Join today and dramatically reduce your planning time while delivering fresh, innovative drama lessons to your students! If you are new to teaching drama, this site will be a Godsend! You will immediately feel confident about teaching drama like an expert. The site guides you step-by-step and provides you with materials that you can use right away with your students.
If you have been teaching for years, Drama Notebook will inspire you with a fresh new approach and innovative ideas!
The site is packed with original, innovative lessons and activities that you will not find anywhere else—and new materials are added monthly.