5 characters. 7 minutes running time. Several misguided customers misinterpret the menu items at a Chinese food restaurant.
In this clever comedic scene, several customers who are experiencing existential crises try to find what they are looking for at a Chinese food restaurant.
The colorful players in this sketch will inspire young actors to try new approaches to developing characters!
About the Playwright
Jeff Dunne is a playwright living near Baltimore, but his plays have been produced across the United States, Canada, and the United Kingdom. Both his full-length plays and shorter one-act scripts have won numerous festivals and competitions with professional and amateur theaters, and several works have been either written for or adapted to film. Jeff's focus in writing is to encourage people to see life from new perspectives, and to open their minds to alternate interpretations and possibilities with respect to things that they might otherwise take for granted. When not writing, Jeff enjoys acting (not nearly enough) and chocolate (far too much) and runs a Not-For-Profit organization that works to improve our world through a better understanding of the nature of self and consciousness. He is also a researcher in physics, engineering, and data science at the Johns Hopkins University.
Excerpt from the scene
CHARACTERS
WEI
Just a guy trying to do his job taking orders at the restaurant.
ANDY
A lost soul trying to find a purpose in life by enlisting in the army of General Tsao.
MARGARET
A mother of two having a very tough evening with unruly kids.
MARIE
A woman struggling with depression.
ARNOLD
A simple man looking for a bipolar avian friend.
The genders of Wei, Marie, and Arnold can be changed as desired. It is recommended that Andy always be male and Margaret be female.
SETTING: A Chinese takeout restaurant in present time.
(A Chinese restaurant. A man is standing behind the counter talking on the phone and writing on an order pad.)
WEI
And an order of egg rolls. Anything else? (Pause) I'd recommend the sweet and sour chicken. (He holds up a container.) It will be very fast… (He then looks a little sad and tries to convince the person to buy it.) It's very fresh… (They have refused, and he puts the container onto the counter.) Yes, fortune cookies come with– No, they are free. We incl– Yes, they come with– Yes, many– How many?!
(A man walks in, waits patiently for Wei to finish.)
We only have– No… No. We don't have any other cookies besides– No. No cake. Do you– A what? I don't know what that is… No, I've never heard of– No. We don't serve that. Nothing living… No. I– Right. Twenty minutes okay thank you goodbye!
(Wei takes a big sigh putting the call behind him, and turns to face the new customer.)
Well, that was strange.
ANDY
What was strange?
WEI
That call. The man tried to order a… never mind. What can I do for you?
ANDY
I'd like to speak to the general.
WEI
Sorry?
ANDY
The general. I'd like to speak with him.
WEI
The…
ANDY
The general. I want to speak with him. I'm here to-
WEI
What general?
ANDY
General Tsao. I'm here to enlist.
WEI
What?
ANDY
I want to enlist.
WEI
In…?
(Woman walks in, flustered and calling back out…)
MARGARET
Just stay in the car!
ANDY
The army.
MARGARET
I don't care…
ANDY
General Tsao's army.
MARGARET
…what she said to y– Don't you dare hit your sist– Sit down in that seat this minute!
WEI
There's no–
MARGARET
I'd like a Happy Family, please.
ANDY
What?
WEI
There's no such thing.
MARGARET
There has to be!
ANDY
(Pulling out a menu…)
It's written right here.
WEI
That's just a-
MARGARET
A dream?
WEI
What?
MARGARET
A dream? Is there really no such thing as a happy f– (She glances out the door again, then yells back to her kids…) What did I just tell you!?
(A young woman walks in, clearly down…)
Get back in that car and sit down this- (Then, to the woman who entered, who has turned around and started to walk back out again…) No, not you miss. I was talking to my son.
(The woman, still dejected, turns around again and walks towards the counter.)
MARIE
I'd like a Triple Delight.
ANDY
You can't hide him from me. I know he's here.
WEI
A Happy Family?
MARIE – No MARGARET – Yes
ANDY
Bring me to him!
WEI
There's no General Tsao!
Why Subscribe?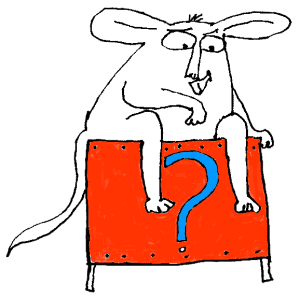 Inside Drama Notebook, you will find a huge collection of well-organized lesson plans, scripts for kids, drama activities, 50 drama games on video and more! Join today and dramatically reduce your planning time while delivering fresh, innovative drama lessons to your students! If you are new to teaching drama, this site will be a Godsend! You will immediately feel confident about teaching drama like an expert. The site guides you step-by-step and provides you with materials that you can use right away with your students.
If you have been teaching for years, Drama Notebook will inspire you with a fresh new approach and innovative ideas!
The site is packed with original, innovative lessons and activities that you will not find anywhere else—and new materials are added monthly.