3 characters. 7 pages long. Approximately 6 minutes running time. Comedy scene that takes place in a hot air balloon.
In this hilarious scene for teens, an inept hot air balloon operator convinces a couple to take a very expensive, and ultimately dangerous ride. The scene offers students an opportunity to work on comedic timing and physical comedy!
Craig Harris is a published poet and playwright. He was raised in Ukiah and continues to reside in Northern California. He loves literature. His favorite book is Moby Dick and the spirit of Melville's humor can certainly be found here, in Balloon Ride. Craig forever says that he is putting together a collection of his poems but never does. Lately, he studies Tibetan Buddhist literature and watches too much Netflix.
Excerpt from the scene:
CHARACTERS:
Pilot
Man
Woman
The pilot stands near a hot air balloon wicker basket.
Pilot
(loudly) Wine country balloon ride… Special prices on wine country balloons… Come take a balloon ride… Up, up and away in a beautiful balloon.
A Man and Woman approach.
Woman
How much is it to ride in one of these things?
Pilot
Have you ever ridden in a balloon before?
Man
No, I haven't.
Woman
I've always wanted to try it.
Pilot
Well, it's affordable. At least today it's fairly affordable.
Woman
Let's try it, honey.
Man
How much do you charge?
Pilot
There are options. There's a one-hour valley tour for a hundred and a half or you might opt for the three-hour classic which includes a touchdown with lunch and tasting room visit at a local winery for only two fifty.
Woman
(to Man) Let's go for that one. (to Pilot) We'll go for that classic.
Pilot
A wonderful choice. (looking at his smartphone calendar) Now what day is good for you? Are you free on weekdays?
Woman
What?
Man
We thought we could go today.
Pilot
Today… Oh my… Let me see… Now today or later today?
Woman
As soon as possible.
Man
I was under the impression we could go now.
Pilot
This is a time crunch. (looking at his smartphone) Crunchy. Yes… Hummm… Very crunchy. (looking up from his phone) We are in luck. I believe there's been a cancellation. We can be up within the hour.
Woman
Super.
Man
Great.
Pilot
There is just the matter of payment. Prepay for the ride, I don't collect after. That would be dumb.
Man
Oh, yes… Of course. (Removes his billfold) Two fifty, you said.
Pilot
That is correct. Two fifty per person.
Man
(a pout) Oh… two fifty each…
Pilot
Plus twenty-five each for lunch and an additional two fifty refundable deposit.
Woman
Deposit?
Pilot
Completely refundable. Protection against damages to the equipment.
Man
How are we going to damage the equipment?
Pilot
You would be surprised. We stop at a winery. Tasting. Alcohol. Booze… Some people get drunk and a bit rowdy. Oh, you would be very surprised.
Why Subscribe?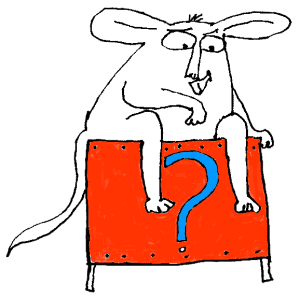 Inside Drama Notebook, you will find a huge collection of well-organized lesson plans, scripts for kids, drama activities, 50 drama games on video and more! Join today and dramatically reduce your planning time while delivering fresh, innovative drama lessons to your students! If you are new to teaching drama, this site will be a Godsend! You will immediately feel confident about teaching drama like an expert. The site guides you step-by-step and provides you with materials that you can use right away with your students.
If you have been teaching for years, Drama Notebook will inspire you with a fresh new approach and innovative ideas!
The site is packed with original, innovative lessons and activities that you will not find anywhere else—and new materials are added monthly.