7 characters. Ten minutes running time. Funny scene in which cave people hold a board meeting.
Have you ever had to attend a long, boring corporate meeting? It can be so numbing that your brain feels like it's turning to mush. In this hilarious scene, cave people mimic a modern-day board meeting with hilarious results!
Students will have a blast playing these idiotic characters!
About the Playwright
Jeff Dunne is a playwright living near Baltimore, but his plays have been produced across the United States, Canada, and the United Kingdom. Both his full-length plays and shorter one-act scripts have won numerous festivals and competitions with professional and amateur theaters, and numerous works have been either written for or adapted to film. Jeff's focus in writing is to encourage people to see life from new perspectives, and to open their minds to alternate interpretations and possibilities with respect to things that they might otherwise take for granted. When not writing, Jeff enjoys acting (not nearly enough) and chocolate (far too much) and runs a Not-For-Profit organization that works to improve our world through a better understanding of the nature of self and consciousness. He is also a researcher in physics, engineering, and data science at Johns Hopkins University.
Excerpt from the scene
CHARACTERS
GRONK
Chairman of the Board. If not smarter than the rest of the board, s/he is at least less stupid.
GRUNK
Sibling of Gronk, and actually the most sensible of the board, which is why s/he is the Parliamentarian.
GRUB
Member of the board. Not too bright, but makes up for it by being difficult and nasty.
UGGUMS
Member of the board. Not much smarter than a fourth-grade desk, but enthusiastic.
MONGUM
Aspires to be not too bright. Can sometimes manage a stalemate when arguing with driftwood.
WALTER
If cavemen had CPAs, Walter would be one. Self-appointed defender of truth, everything must be very precise to satisfy Walter.
HARRUMP
Bright, enthusiastic, and soon to be very disillusioned with the way bureaucracy works.
Note: All characters can be of any gender with a few pronoun changes to the script.
SETTING: A forest glen at night, long before recorded history.
(Lights come up on forest glen. There are people in animal skins gathered about, sitting on logs and rocks. It is clearly prehistoric times. Walter wears something that could be a necktie.)
GRONK
(Banging a rock on his head.)
Order. I would like to call the board meeting to order.
(No one pays attention. He turns to the parliamentarian.)
Grunk?
(Grunk makes a loud whistling or grunting sound, and everyone immediately quiets down. Grunk makes a "there you go" gesture to Gronk, who continues.)
Thank you. Now we have several items on the agenda, and I would like to get through them as quickly as possible. First, we shall review the minutes from-
GRUB
Point of order!
GRONK
(Heavy sigh. Grub is always interrupting.)
What is it, Grub?
GRUB
Ruggum's Rules of Order dictate that all meetings shall start with a roll call.
GRONK
We all know each other.
GRUB
It's the rules. We have to ensure there is a quorum in order to carry out business.
GRONK
The whole board has only a fist and one finger members. We have fist and one finger members present. That's all of us. Now, let's proceed with a review of-
GRUB
Point of order!
GRONK
What!?
GRUB
Ruggum's Rules of Order dictate that all meetings shall start-
GRONK
Fine! Grunk?
GRUNK
Present.
GRUB
(Correcting…)
Present and accounted for.
(Everyone shakes their heads at him.)
GRONK
Mongum. (No one says anything.) Mongum.
(Again, silence. Gronk motions to Grunk, who walks over and whispers something to Mongum. Mongum makes a "Me?" gesture. Grunk nods. Then…)
MONGUM
Here.
GRONK
Uggums?
UGGUMS
Here.
GRONK
Annnnd Walter.
WALTER
Here.
GRONK
Okay, I think-
GRUB
You didn't call my name.
GRONK
(With great patience…)
Grub.
GRUB
Present and accounted for.
GRONK
Alright, that's everyone accounted for. Now we can move to the review-
GRUB
That's only fist.
GRONK
What?
GRUB
That's only fist, not fist and finger.
GRONK
That's because I didn't call… (He realizes they are never going to get past this unless…) Gronk? (Beat, then he raises his hand and says…) Here. Satisfied?
Why Subscribe?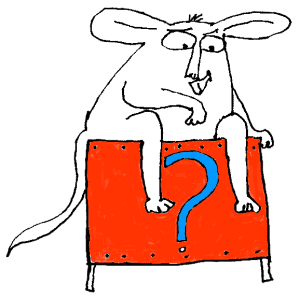 Inside Drama Notebook, you will find a huge collection of well-organized lesson plans, scripts for kids, drama activities, 50 drama games on video and more! Join today and dramatically reduce your planning time while delivering fresh, innovative drama lessons to your students! If you are new to teaching drama, this site will be a Godsend! You will immediately feel confident about teaching drama like an expert. The site guides you step-by-step and provides you with materials that you can use right away with your students.
If you have been teaching for years, Drama Notebook will inspire you with a fresh new approach and innovative ideas!
The site is packed with original, innovative lessons and activities that you will not find anywhere else—and new materials are added monthly.