2 characters. 7 pages long. Approximately 6 minutes running time. A pair of cats are stuck in a tree and they argue about how get down.
Looking for a funny original scene for two teenage actors? This scene featuring two sarcastic cats who are stuck in a tree is sure to delight!
The scene offers plenty of opportunity for young actors to experiment with comedic timing and physical comedy.
Peter J. Stavros is a writer in Louisville, Kentucky. His plays have been produced across the country, including as part of the Ten-Tucky Festival at the Bard's Town Theatre in Louisville, KY (Audience Choice Best Play); the 8×10 TheatreFest at the Weathervane Playhouse in Akron, Ohio (Audience Choice Winner); the Festival of Ten at The College at Brockport – SUNY (Audience Choice Winner); the 10-Minute Play Festival at the Durango Arts Center in Durango, CO; the One Act Play Festival at Artists' Exchange in Cranston, RI; and the One Act Fest at M.T. Pockets Theatre in Morgantown, West Virginia. Peter's work has also been published in journals, magazines and anthologies, including a series of short stories in The Saturday Evening Post. More at www.peterjstavros.com and follow on Twitter @PeterJStavros
Excerpt from the scene:
Curtain rises on two CATS, sitting side-by-side, perched precariously in the middle of a tree limb. When the scene begins, the cats are meowing.
CAT 1:
(Looking down)
I told you this was a bad idea.
CAT 2:
How was I to know?
CAT 1:
(Turning to CAT 2)
How were you to know? Really? How long have you been a cat? All your life. And how often do cats get stuck in trees?
CAT 2:
All the time?
CAT 1:
That's right, all the time. All the time. Cats get stuck in trees allthetime.
(Looks back down, shakes his head)
Why do I even listen to you? This is the clothes dryer incident all over again.
CAT 2:
So you're going to bring that up. Every time. We've already been over this – I thought the clothes dryer would make a nice place to take a nap.
CAT 1:
Until someone tossed in a bunch of wet clothes and turned it on. My fur was frizzy for a week! And the hairballs –
CAT 2:
Alright, alright, relax.
CAT 1:
Relax? I'm dangling thirty feet in the air, and you tell me to relax. I can't believe I followed you up into this tree.
CAT 2:
I'm sorry, okay? I saw that parakeet and just had to chase it. You know how impulsive I can be.
CAT 1:
Okay, first, it wasn't a parakeet. Parakeets are not indigenous to this part of the country.
CAT 2:
Indige-what?
CAT 1:
Indigenous. It means you're not going to see parakeets flying around here willy-nilly.
CAT 2:
You might.
CAT 1:
It was a mockingbird. And now it's mocking us. Haven't you heard it?
CAT 2:
(Looking up into the tree)
That bird does have a fresh mouth. What a smart aleck.
CAT 1:
And second, you need to control your impulses. You don't want to end up like that poor tabby from down the block. Remember, last summer, he jumped into the back of a garbage truck thinking it was full of catnip. And we both know how that turned out.
CAT 1 and CAT 2:
(Shivering, as if imagining something bad.)
Yeesh.
CAT 2:
He should've just said no.
CAT 1:
Exactly. That's my point.
CAT 2:
So maybe you're right. Maybe this was a bad idea.
CAT 1:
Yes, thank you, it was a bad idea. Now don't you feel better admitting that?
CAT 2:
I guess. I dunno. We're still stuck in a tree.
Why Subscribe?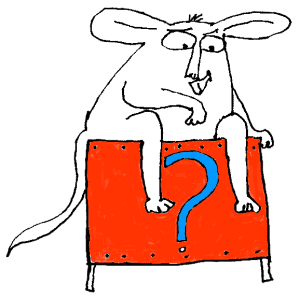 Inside Drama Notebook, you will find a huge collection of well-organized lesson plans, scripts for kids, drama activities, 50 drama games on video and more! Join today and dramatically reduce your planning time while delivering fresh, innovative drama lessons to your students! If you are new to teaching drama, this site will be a Godsend! You will immediately feel confident about teaching drama like an expert. The site guides you step-by-step and provides you with materials that you can use right away with your students.
If you have been teaching for years, Drama Notebook will inspire you with a fresh new approach and innovative ideas!
The site is packed with original, innovative lessons and activities that you will not find anywhere else—and new materials are added monthly.