4 characters. 10 minutes running time. A woman on trial for being a witch pushes back against her accusers.
In this scene that mimics the Salem witch trials, a woman is accused of witchcraft, but she gets the better of her accusers. She deftly illustrates that there are many things in the world that defy logic, yet are still part of our human experience.
This is a great scene to have students read when studying the Salem witch trials, as it further points out the absurdity of the events that transpired.
About the Playwright
Jeff Dunne is a playwright living near Baltimore, but his plays have been produced across the United States, Canada, and the United Kingdom. Both his full-length plays and shorter one-act scripts have won numerous festivals and competitions with professional and amateur theaters, and several works have been either written for or adapted to film. Jeff's focus in writing is to encourage people to see life from new perspectives, to open their minds to alternate interpretations and possibilities with respect to things that they might otherwise take for granted. When not writing, Jeff enjoys acting (not nearly enough) and chocolate (far too much), and runs a Not-For-Profit organization that works to improve our world through a better understanding of the nature of self and consciousness. He is also a researcher in physics, engineering, and data science at the Johns Hopkins University.
Excerpt from the scene
CHARACTERS
ELDER ONE
Charles is the lead Elder. He is a patient, thoughtful, and purposeful man.
ELDER TWO
Colin Farnsworth is an Elder from another city who has come to represent an "unbiased" perspective. He is judgmental, and strongly opposed to the practice of witchcraft.
ELDER THREE
Michael Downing has a fiery, intolerant personality, and enjoys serving as an Elder far too much. He is power hungry, blood-thirsty, and confidence-starved.
WOMAN
Mary is a smart and insightful woman who has a profound understanding of the nature of the universe, and through it found abilities that others consider to be magic.
(Three men in cowled robes sit behind a table, or perhaps in a semi-circle, facing a woman who has been brought before them for trial.)
ELDER ONE
You have been charged in the presence of this council with the practice of witchcraft. How plead you?
WOMAN
(Distainfully…)
Plead.
ELDER ONE
How do you plead? Guilty or not guilty?
WOMAN
I will not plead to this court. I will not plead before you.
ELDER THREE
You will plead guilty or not guilty, and if you say nothing, we will levy summary judgment.
WOMAN
You've already passed judgment, long before this trial commenced.
ELDER TWO
She obstructs justice. She's deliberately making a mockery of the tribunal.
WOMAN
A mockery? There is nothing I could say that would make this more of a mockery than it already is.
ELDER TWO
If you won't answer the que-
WOMAN
(Directed at Elder Two…)
You, Colin Farnsworth. You, sitting there in that robe, a hood over your face like I cannot see you for who you are. For what you are.
ELDER THREE
You see? Witchcraft!
WOMAN
What do you know of witchcraft, Michael Downing?
ELDER THREE
(Pushing back his hood…)
I know it when I see it. When a devil-spawn wo-
WOMAN
Devil-spawn? You know my parents. We were practically raised in the same house, you sanctimonious hypocrite.
ELDER TWO
We will have civility from you, witch.
WOMAN
See. You passed judgment long before-
ELDER ONE
This trial is for your benefit. If you'd-
WOMAN
My benefit? My benefit?! This trial is nothing more than an excuse. An excuse for you to kill a woman who frightens you.
ELDER THREE
You don't frighten me!
WOMAN
I scare the very bones out of your heartless chest!
Why Subscribe?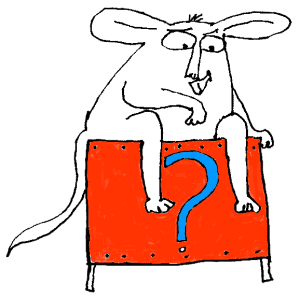 Inside Drama Notebook, you will find a huge collection of well-organized lesson plans, scripts for kids, drama activities, 50 drama games on video and more! Join today and dramatically reduce your planning time while delivering fresh, innovative drama lessons to your students! If you are new to teaching drama, this site will be a Godsend! You will immediately feel confident about teaching drama like an expert. The site guides you step-by-step and provides you with materials that you can use right away with your students.
If you have been teaching for years, Drama Notebook will inspire you with a fresh new approach and innovative ideas!
The site is packed with original, innovative lessons and activities that you will not find anywhere else—and new materials are added monthly.