4 characters. 6 minutes running time. Comedic scene in which a group of turkeys brace themselves against an unknown enemy.
In this funny scene for teens, a stern military officer prepares his troops for a battle with an unknown enemy. His troops grow more and more confused by his unwillingness to reveal their foe, and it is eventually revealed that the soldiers are actually turkeys who will soon become Thanksgiving dinner!
About the Playwright
Jeff Dunne is a playwright living near Baltimore, but his plays have been produced across the United States, Canada, and the United Kingdom. Both his full-length plays and shorter one-act scripts have won numerous festivals and competitions with professional and amateur theaters, and several works have been either written for or adapted to film. Jeff's focus in writing is to encourage people to see life from new perspectives, to open their minds to alternate interpretations and possibilities with respect to things that they might otherwise take for granted. When not writing, Jeff enjoys acting (not nearly enough) and chocolate (far too much), and runs a Not-For-Profit organization that works to improve our world through a better understanding of the nature of self and consciousness. He is also a researcher in physics, engineering, and data science at the Johns Hopkins University.
Excerpt from the scene
CHARACTERS
PORTER
An officer who has come to address his troops. He is a tough old warrior, who is ready to be tough on his troops if that's what it takes to help them survive.
JENKINS
A solid soldier, but untried. He is a bit more inclined towards the intellectual than Porter would want a soldier to be.
MANDELOW
A nervous, slightly suspicious soldier, and one that ultimately cracks under pressure.
MCDUFF
Angela McDuff is a practical soldier, smart but with a bit of little girl still left inside.
SETTING: Modern day, presumably taking place inside some kind of barracks.
(We are listening in as an officer is addressing his troops on the eve of a critical battle.)
PORTER
Alright everyone, listen up. I know you're scared. We're all scared. And you have every right to feel that way. Fact is, you should be scared. Should be terrified. What's happening here… well, we've seen it before, some of us. And it ain't pretty. And anyone who tells you otherwise, well…just watch your back.
JENKINS
Sir?
PORTER
Go ahead, private.
JENKINS
Well, some of us have be-
PORTER
Name, private.
JENKINS
Jenkins, sir!
PORTER
Go on, Jenkins.
JENKINS
Well, sir, some of us have been talking, and…well, sir…
PORTER
You've got questions.
JENKINS
Yes sir.
PORTER
It's alright to have questions, private. You should have questions. Every damn one of you should have questions. You wanna know why this is happening. You wanna know how this is all gonna turn out.
JENKINS
Yes sir. Mandelow here thinks it's some kind of secret military coup, and-
PORTER
Mandelow! Step forward!
MANDELOW
Sir yes sir!!
PORTER
Is what Private Jenkins said true? Do you think this is some kind of secret assault?
MANDELOW
(Softly…)
Well, I don't know tha-
PORTER
Speak up, private!
MANDELOW
Sir yes sir!
PORTER
Well you're right! That's exactly what it is. This is war, soldier. War. The enemy is clever. The enemy is fierce. And make no mistake, private, they've been planning this for a very long time.
MCDUFF
But who are they, sir?
PORTER
Name!
MCDUFF
McDuff. Private Angela McDuff. Airborne division, sir.
PORTER
Airborne, is it? You think that makes you special? Well, do you?
MCDUFF
Sir no sir!
PORTER
Good. Because it doesn't. Unless you can fly, private. Can you fly? Well, can you?
MCDUFF
A… a little, sir.
PORTER
We can all fly a little, private. Doesn't mean a damn thing.
MCDUFF
Sir yes sir!
PORTER
So you want to know who the enemy is?
MCDUFF
Yes sir.
PORTER
I said do you want to know who the enemy is!?
JENKINS, MANDELOW, MCDUFF
Sir yes sir!
PORTER
Well that's classified information. Need to know and all that.
Why Subscribe?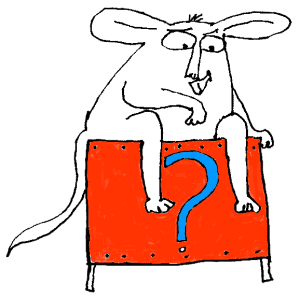 Inside Drama Notebook, you will find a huge collection of well-organized lesson plans, scripts for kids, drama activities, 50 drama games on video and more! Join today and dramatically reduce your planning time while delivering fresh, innovative drama lessons to your students! If you are new to teaching drama, this site will be a Godsend! You will immediately feel confident about teaching drama like an expert. The site guides you step-by-step and provides you with materials that you can use right away with your students.
If you have been teaching for years, Drama Notebook will inspire you with a fresh new approach and innovative ideas!
The site is packed with original, innovative lessons and activities that you will not find anywhere else—and new materials are added monthly.