28 drama scavenger hunts and challenges for online drama classes!
It's difficult to come up with creative activities that keep students engaged and moving around when leading drama classes online. Without access to a stage, props, or costumes, teachers have to think creatively.
Drama Notebook to the rescue! Here is a fantastic collection of at-home scavenger hunts and challenges that your students will LOVE!
Included are:
28 different scavenger hunts and challenges
PLUS a special scavenger hunt activity with 16 drama-related things that students must find or perform. (Two worksheets for students are provided.)
Example:
Object Monologue Challenge
Have the lead player (teacher) walk around their house with their camera on until a student yells "STOP!" The lead player picks up the nearest object (book, dog toy, spoon, water battle, etc.) and shows it to everyone. Next, each student improvises a character who talks about their relationship to that object. For example: If the object was a magazine, one student can pretend to be a celebrity who is annoyed that she is always in the gossip section. Another student may be a child whose mother doesn't pay any attention to him because she's always reading her magazines. The object also does not need to be what it actually is. For example, one character may say that the magazine is the umbrella she uses when it's lightly raining.
Why Subscribe?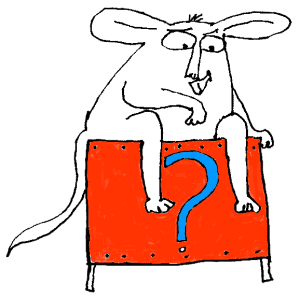 Inside Drama Notebook, you will find a huge collection of well-organized lesson plans, scripts for kids, drama activities, 50 drama games on video and more! Join today and dramatically reduce your planning time while delivering fresh, innovative drama lessons to your students! If you are new to teaching drama, this site will be a Godsend! You will immediately feel confident about teaching drama like an expert. The site guides you step-by-step and provides you with materials that you can use right away with your students.
If you have been teaching for years, Drama Notebook will inspire you with a fresh new approach and innovative ideas!
The site is packed with original, innovative lessons and activities that you will not find anywhere else—and new materials are added monthly.