35 drama activities that help students warm-up their bodies, voices and imaginations, and build trust within the group.
If you have to switch to teaching drama online, it can be confusing to try and figure out which drama warm-ups and ensemble-building activities translate an online platform. Here are 35 games and activities to use at the start of your online class with guaranteed success!
Example of a drama warm-up:
Jenga
(A tableau game where everyone can play…inspired by the block game Jenga.)
Players will use their bodies in their own spaces to create one virtual tableau. Begin by choosing a STARTER and a DESTROYER. The STARTER begins by making an offer. "I am a___" and then taking the shape of that thing with their body. (Examples: I am a shoe, I am lightning, I am hunger…) One at a time, each player adds to the tableaux with offers that help grow the theme. (Example: 1. I am a nightmare. 2. I am a pillow. 3. I am a blanket. 4. I am fear…) Side coach students to use levels, expression, share focus and take turns. Once everyone has entered, the DESTROYER comes in with the offer that would set the whole thing crumbling. Everyone yells JENGA!
Example: I am a computer, I am a game, I am electricity, I am imagination, I am strategy, I am a controller, I am a kid… DESTROYER enters with "I am the mom saying it's time for bed!" JENGA!
Why Subscribe?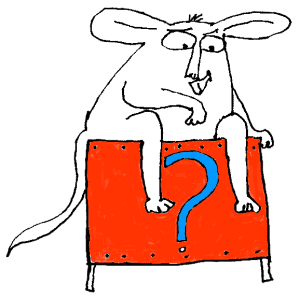 Inside Drama Notebook, you will find a huge collection of well-organized lesson plans, scripts for kids, drama activities, 50 drama games on video and more! Join today and dramatically reduce your planning time while delivering fresh, innovative drama lessons to your students! If you are new to teaching drama, this site will be a Godsend! You will immediately feel confident about teaching drama like an expert. The site guides you step-by-step and provides you with materials that you can use right away with your students.
If you have been teaching for years, Drama Notebook will inspire you with a fresh new approach and innovative ideas!
The site is packed with original, innovative lessons and activities that you will not find anywhere else—and new materials are added monthly.