10+ characters with flexible casting. Approximately 15 minutes running time. A simple and funny play about the legend of the Sword and the Stone.
MERLIN AND THE DRAGONS is a simple and hilarious first introduction for children to the legend of the Sword in the Stone. They come to know Merlin, the wizard, Arthur, the future king of Britain, Guinevere, the queen, and the valiant knight, Lancelot. They also meet three silly dragons that are after Merlin who they believe has a magic formula to pull out the sword.
Olivia Arieti is a US citizen, with a degree from the University of Pisa. She lives in Torre del Lago Puccini, Italy, with her family and her four dogs. Olivia loves writing drama, especially for young audiences. Her plays have been published by Heuer Publishing, Brooklyn Publishers, Desert Road Publishing, JAC Publishing & Promotions, Green Room Scripts, Applause Theatre & Cinema Books, Drama Notebook, Lazy Bee Scripts, Smith Scripts, Off the Wall Plays. Her poems and short stories have appeared in several literary magazines and anthologies in the USA, UK, and AU.
Excerpt from the Play:
CHARACTERS
MERLIN, A wizard
ARTHUR, A child (and the future King of England)
LANCE, A knight
GWEN, A friend of Lance (and future wife of Arthur)
MORGANA, An enchantress
FAIRY 1, Morgana's helper
FAIRY 2, Morgana's helper
FIZZY, A dragon
WIZZY, A dragon
PUFFY, A dragon
At Rise: MORGANA enters followed by FAIRY 1 and FAIRY 2.
MORGANA
Good morning and good day
to all our friends
who've come to stay
for an enchanting
old, old story
of value and grand glory
FAIRY 1
with sorcery and tricks
for grownups and for kids.
FAIRY 2
Once upon a time,
in a faraway land
FAIRY 1
lived a skinny little boy
and a very old man,
FAIRY 2
Arthur and Merlin,
forever two great friends,
FAIRY 1
who with magic,
and some spells…
MORGANA
Hush, hush, no more…
Just let our kids explore
what will proceed
from wisdom, love,
and good deeds.
MORGANA, FAIRIES exit. DRAGONS enter in clumsy fashion.
DRAGONS
Ho, ho, ho,
we are three jolly dragons,
who scary want to be.
No time to sing,
no time to play,
we've got to scare
all folks away.
FIZZY (to audience)
Yep, that's our job!
WIZZY
Say, there's a sword over there, it could turn out handy.
PUFFY
Let's get it!
DRAGONS run to the rock, try to pull the sword out, push each other, clumsy.
WIZZY
Come out, swordie, baby.
FIZZY
Hey, it doesn't even move.
PUFFY
I believe it's stuck.
FIZZY
Wait, there's something written here, the instructions, perhaps. Read it, Wizzy.
WIZZY
You do it, Puffy.
PUFFY
No, Fizzy will do it.
FIZZY
Can't any of you dragons read?
WIZZY, PUFFY shake their heads.
FIZZY (to audience)
See what happens when you don't go to school? I'm sure our friends out there can read, right?
Pause for response
PUFFY
It's not our fault, when we were kids, dragons didn't go to school.
Sound of steps.
ARTHUR (voiceover)
Merlin… where are you?
WIZZY
Hey, someone's coming. Let's hide behind those bushes. (finger on lips, to audience) Hush, hush.
DRAGONS hide. ARTHUR, MERLIN enter.
ARTHUR
Merlin, at last.
MERLIN
Where were you, Arthur?
ARTHUR
Taking a walk in the woods.
MERLIN
Very good, indeed. Nothing better than spending time with your little friends: birds, squirrels, hares.
ARTHUR
I wish I had real friends, Merlin, someone to talk to, to go for walks with. I'm tired of wandering all alone.
MERLIN
What about your brother, Kay?
ARTHUR
He's too big and bossy. I'd like to meet some children my own age, especially girls, to tell the truth.
MERLIN
We've got more important matters at the moment and time is coming short.
ARTHUR
What are you up to now? A new invention?
MERLIN
Our country needs a king. We can't wait any longer.
ARTHUR
Can't see where I fit in… I'm only a page. Say, do you want me to become the king's squire? Or a knight?
MERLIN
Much more, lad.
ARTHUR
Shall I have to fight giants and dragons?
Why Subscribe?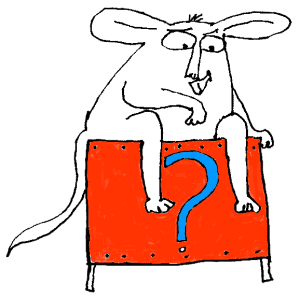 Inside Drama Notebook, you will find a huge collection of well-organized lesson plans, scripts for kids, drama activities, 50 drama games on video and more! Join today and dramatically reduce your planning time while delivering fresh, innovative drama lessons to your students! If you are new to teaching drama, this site will be a Godsend! You will immediately feel confident about teaching drama like an expert. The site guides you step-by-step and provides you with materials that you can use right away with your students.
If you have been teaching for years, Drama Notebook will inspire you with a fresh new approach and innovative ideas!
The site is packed with original, innovative lessons and activities that you will not find anywhere else—and new materials are added monthly.