12+ Characters, Flexible Casting, Approximately 15 minutes running time. Comedy script where humans try to outwit the zombies.
Sam is tired of fighting zombies day after day. Luckily, some fellow humans introduce Sam to The Hitchhiker's Guide to the Zombie Apocalypse. Together they discover five easy steps to eliminate zombies. Does it work? There is only one way to find out.
Playwright Bio
Sara Feinberg has taught theatre for more than 20 years both in schools and in local and nationally known theatres, such as The Children's Theatre in Minneapolis. She has written countless plays for hundreds of groups of children and teens over her tenure as a teaching artist. She has also designed, produced, and directed productions for children and adults. Sara graduated from Ithaca College with a major in music (voice), and a minor in theatre, and has a master's in teaching from Hamline University. Currently, Sara works full-time as a theatre teacher to students in grades K-8.
Excerpt from the play:
CHARACTERS
Narrator 1
Narrator 2
Sam
Jo
Carlos
Mary
Alex
Zombie 1
Zombie 2
Zombie 3
Zombie 4
Other Zombies
Scene 1
Prelude: The Zombie Apocalypse
Narrator 1:
Welcome to the house of Sam, who used to have a good job in a nice town, which has been destroyed by zombies.
Sam:
I am so tired.
Narrator 2:
The reason Sam is tired is that Sam had been up half the night protecting himself/herself from the latest zombie invasion.
Sam:
Number 238, to be exact.
Narrator 1:
Invasion number 238 then.
Narrator 2:
Anyway, Sam was tired. Tired of figuring out how to get food. Tired of having to get through zombies to get food. Tired of fighting zombies to get home. And tired of fighting zombies in the middle of the night, when all s/he wanted to do was sleep.
Sam:
Is that too much to ask?
Narrator 1:
Sam was tired. Tired and alone too. But all that was about to change.
(Knocking sound)
Jo:
Hello? Is anyone there?
Sam:
Oh man, more zombies. I was just about to nail my door shut too.
Jo:
Hello? Is anyone there? I need help!
(Zombies come closer to Jo, as Jo is outside Sam's door.)
Zombies:
Brains!
Jo:
Help! I need help!
Sam:
(looks out the window) Wait, are you actually…
Jo:
Human, yeah!
Sam:
Get in here, quick!
(Sam opens the door, and Jo runs in and slams it, panting).
Jo:
Thanks.
Sam:
What are you doing out there anyway? It's almost dinnertime for the zombies.
Jo:
Yeah, I know, but I was so hungry. Then I saw you run into your house, and I haven't talked to anyone new for so long!
Sam:
I know the feeling.
Zombies:
(Surrounding the house) Brains!
Sam and Jo:
Ahh!
(Sam and Jo barricade the house while the zombies try to get in. The zombies eventually fail and go away.)
Sam:
That was close!
(Knocking)
Jo:
Now what?
Why Subscribe?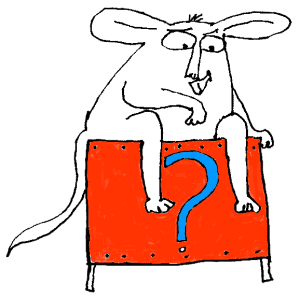 Inside Drama Notebook, you will find a huge collection of well-organized lesson plans, scripts for kids, drama activities, 50 drama games on video and more! Join today and dramatically reduce your planning time while delivering fresh, innovative drama lessons to your students! If you are new to teaching drama, this site will be a Godsend! You will immediately feel confident about teaching drama like an expert. The site guides you step-by-step and provides you with materials that you can use right away with your students.
If you have been teaching for years, Drama Notebook will inspire you with a fresh new approach and innovative ideas!
The site is packed with original, innovative lessons and activities that you will not find anywhere else—and new materials are added monthly.