7 Characters. Flexible Casting. Approximately 30 minutes running time. A modern telling of Peter Pan.
Whitney Darling is a modern retelling of J.M. Barrie's classic Peter Pan. Poor Whitney just wants things to go smoothly when her parents are out of town, but a visit from a mysterious boy next door makes that easier said than done. See if you can spot the similarities and differences between this version and the original story.
About the Playwright:
Reagan Kruse is a performer, director, teacher, and playwright with a BA in Theatre Arts from Texas Tech University. She was inspired to start writing plays when she realized how difficult it can be to find good scripts for student actors. One of her plays, Addie & Rouge, was performed at the Fort Worth Academy of Fine Arts and at the Theatre Off the Square New Works Festival. She can't wait to continue sharing her plays in the future.
Excerpt from the play:
CHARACTERS:
WHITNEY – A girl who likes to follow the rules.
PETE – A boy who doesn't like to follow the rules.
MIKAYLA – Whitney's older sister.
BELLA – Whitney's best friend.
BARRY – Bella's younger brother.
MRS. DARLING – Whitney and MIKAYLA's mother.
MR. DARLING – Whitney and MIKAYLA's father.
TIME: The present.
SETTING: The Darlings' living room.
SCENE 1
We are in the DARLINGS' living room. School let out for the summer earlier that day. WHITNEY and BELLA look through their new yearbook, MIKAYLA scrolls through her phone, and BARRY plays a handheld video game.
BELLA
Have you found Chase Martinez yet?
WHITNEY
I'm only five pages in.
BELLA
Well, hurry up and find him.
WHITNEY
Don't you want to see the group photos? Hey, there's us at Halloween!
BELLA
I don't care about Halloween photos, Whitney! Here. Let me see.
(BELLA grabs the yearbook)
MIKAYLA
(not looking up from her phone)
Who's Chase Martinez?
BELLA
(quickly searching through the pages)
Only the cutest guy at our school.
(stopping on a page)
Found him. Wow. Great picture.
BARRY
Bella. You're doing it again.
BELLA
What?
BARRY
Talking about boys in front of me. Your poor, innocent little brother.
BELLA
Oh, whatever. You've heard worse. Want to see, MIKAYLA?
MIKAYLA
Okay.
(she looks at the yearbook)
Eighth grade? Really?
WHITNEY
Bella likes the older men.
BARRY
(plugging his ears)
La la la, not listening.
MIKAYLA
Well, he'll be in high school next year. So, I guess you'll have to find someone else.
BELLA
Um, excuse me, I don't have to do anything. He'll wait for me.
MIKAYLA
Oh? You're together?
WHITNEY
He asked to borrow a chair from our lunch table once.
BELLA
Whitney!
MIKAYLA
I'll take that as a no.
BELLA
Ugh. I can't wait till we're in high school.
BARRY
Too bad you still have two years to go.
BELLA
Don't remind me.
WHITNEY
Middle school's not that bad.
MIKAYLA
Are you sure we're related?
BELLA
Whitney and I can swap. She can take BARRY, and you and I can be sisters.
BARRY
I'm good with that.
BELLA
Hey!
MR. DARLING
(entering)
We're back. Bella, BARRY, good to see you.
BELLA / BARRY
Hi, Mr. Darling. / You too.
MR. DARLING
I hope everyone's hungry. Your mom picked up some chicken on the way home.
MIKAYLA
Chicken again?
MR. DARLING
I don't see you cooking.
MIKAYLA
Touché.
MRS. DARLING
(entering with many grocery bags)
A little help here?
MR. DARLING
(noticing the bags)
Oh! You got it.
(he takes a few bags from MRS. DARLING and carries them to the kitchen offstage)
MRS. DARLING
Hello, Bella. BARRY. Your mom knows you're here, doesn't she?
BELLA
Yes, ma'am.
(MR. DARLING returns for the rest of the bags)
MRS. DARLING
Well, you're welcome to stay for dinner if you'd like. We should have enough.
BELLA
That's okay. Thank you, though.
MRS. DARLING
Just let me know if you change your mind.
MR. DARLING
(re-entering)
Not a problem. We don't want you two getting sick of eating here already.
WHITNEY
Why would they be sick of eating here?
MR. DARLING
(to MRS. DARLING)
Have you told them?
MRS. DARLING
Not yet.
MIKAYLA
Told us what?
MR. DARLING
(unable to contain his excitement)
(To Whitney and MIKAYLA) Your mother and I (To BARRY and Bella) And your mom too-everyone in our department at work, actually – have won an all-inclusive, one-night cruise along the Gulf of Mexico!
WHITNEY
Wow, really?
MIKAYLA
One night? That's a thing?
BELLA
Our mom is going too?
MRS. DARLING
Yes, she seemed very excited.
BARRY
Mom gets seasick at aquariums.
MRS. DARLING
Really? Well, I'm sure this will be different.
MIKAYLA
So, when are you leaving?
MR. DARLING
Well, actually…
MRS. DARLING
We leave first thing in the morning.
BARRY
Wow!
MRS. DARLING
Your mom is planning on riding with us so you two will be staying here at our house while we're gone.
BELLA
Fun!
MR. DARLING
MIKAYLA, you'll be in charge.
MIKAYLA
Sure you don't need me to come along with you guys?
MR. DARLING
Funny. Don't worry, you'll be paid for watching everyone.
MRS. DARLING
Well, I'm going to go ahead and start putting dinner together. BARRY, Bella, you're sure you're not staying?
BELLA
We're sure, but thanks again.
MRS. DARLING
(heading to the kitchen)
The potatoes aren't going to peel themselves you know.
MR. DARLING
I think that's my cue.
(he exits to the kitchen)
WHITNEY
Well, it's cool they all get to go on a cruise.
BELLA
I can't believe it's only for the adults! We've never been on a trip like that.
BARRY
We've been to SeaWorld.
BELLA
That's not the same and you know it.
(her phone buzzes, and she answers it)
Hey, Mom. Yeah, the Darlings already told us. Congratulations though! Yeah. Okay, we're heading out now. See you in a few. Bye.
WHITNEY
I guess we'll see you in the morning?
BELLA
I guess, yeah.
BARRY
(still playing the game as he walks out)
Bye.
WHITNEY
Bye.
MIKAYLA
See you tomorrow. Bright and early.
BELLA
Gross. See you guys later.
WHITNEY
See you.
(BELLA and BARRY exit)
MIKAYLA
Let me see that.
(she indicates the yearbook)
WHITNEY
Sure. What are you looking for?
MIKAYLA
I just wanted to see if your picture was as bad as last year's.
WHITNEY
Wow, thanks.
MIKAYLA
Just calling it like I see it.
(lights fade as the sisters continue bickering)
Why Subscribe?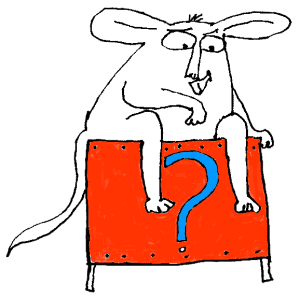 Inside Drama Notebook, you will find a huge collection of well-organized lesson plans, scripts for kids, drama activities, 50 drama games on video and more! Join today and dramatically reduce your planning time while delivering fresh, innovative drama lessons to your students! If you are new to teaching drama, this site will be a Godsend! You will immediately feel confident about teaching drama like an expert. The site guides you step-by-step and provides you with materials that you can use right away with your students.
If you have been teaching for years, Drama Notebook will inspire you with a fresh new approach and innovative ideas!
The site is packed with original, innovative lessons and activities that you will not find anywhere else—and new materials are added monthly.