8 characters. 6 pages, approximately 8 minutes running time. Original fractured fairy tale script found only on Drama Notebook.
In this fractured fairy tale for kids and teens, Cinderella is not pleased with her "Happily Ever After" and finds herself wishing to be a mermaid. But Cinderella quickly learns, sometimes what you wish for is not actually what you want.
This script combines the stories of Cinderella and the Little Mermaid with some fun and silly twists. Use this script along with a few other mixed-up fairy tale titles on Drama Notebook to produce a show that is easy for students to rehearse and perform, and fun for the audience to watch!
Here is a sample of the play…
CAST OF CHARACTERS
Narrator
Cinderella
Prince Stuart Charming
Little Mermaid
Little Mermaid's Sister
Fairy Godmother
Sea Witch
Servant
Prologue
NARRATOR: Once upon a time, in a story unlike any other, two fairytale worlds came crashing together.
CINDERELLA: Cinderella meets…
LITTLE MERMAID: The little mermaid.
SEA WITCH: And their lives are changed forever…
FAIRY GODMOTHER: But let's not ruin the surprises! (To the NARRATOR.) Come now, let's start!
NARRATOR: You're right, of course, Fairy Godmother. (To the audience.) So, let's begin our fairytale called–
ALL: –Cinderella meets the Little Mermaid!
Scene One
NARRATOR: Our story begins with Cinderella. As you all know she married Prince Charming and lived happily ever after…
(CINDERELLA comes stomping on stage.)
CINDERELLA: STUART!
NARRATOR: Well, turns out it wasn't so happily ever after.
CINDERELLA: STUART, where are you?
NARRATOR: Oh, and Stuart? That's Prince Charming. Prince Stuart Charming.
(SERVANT enters.)
SERVANT: What can I do for you Ma'am?
CINDERELLA: I would like to talk to Stuart.
SERVANT: Of course, I'll go get him.
(SERVANT runs off and re-enters with STUART.)
STUART: What are you yelling about Cinder?
CINDERELLA: Please don't call me that. And we're late, where have you been?
Why Subscribe?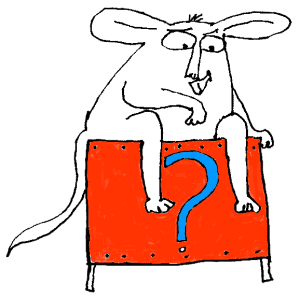 Inside Drama Notebook, you will find a huge collection of well-organized lesson plans, scripts for kids, drama activities, 50 drama games on video and more! Join today and dramatically reduce your planning time while delivering fresh, innovative drama lessons to your students! If you are new to teaching drama, this site will be a Godsend! You will immediately feel confident about teaching drama like an expert. The site guides you step-by-step and provides you with materials that you can use right away with your students.
If you have been teaching for years, Drama Notebook will inspire you with a fresh new approach and innovative ideas!
The site is packed with original, innovative lessons and activities that you will not find anywhere else—and new materials are added monthly.