7 pages, approximately 15 minutes. Parts for 11+ actors. Ages 9-18.
A poor servant girl befriends wild birds who help her create an outfit to attend the prince's ball.
This seven page script stays true to the original Grimm's Fairy Tale. Cinderella is aided by birds, rather than a fairy godmother. The stepsisters are beautiful but cruel, and in the end, both stepsisters maim their feet in order to fit into the slipper.
Excerpt from the play:
Characters
Narrator One
Narrator Two
Cinderella
Cinderella's Mother
Cinderella's Father
Stepmother
Stepsister One (Anastasia)
Stepsister Two (Javotte)
Little Bird in the Tree
Messenger
Prince
Many Little Birds
Narrator One: Once upon a time there was a beautiful woman who was married to a rich man. One winter, she fell gravely ill and she called her only daughter to her bedside.
Cinderella's Mother: Always be a good girl and I will look down from heaven and watch over you.
Cinderella: I promise, I will mother.
Narrator Two: Soon afterward, she shut her eyes and died, and was buried in the garden.
Narrator One: Every day, the girl went to her grave and wept. And she kept her promise to be good and kind to everyone around her.
Narrator Two: When the snow melted and spring came again, the girl's father married another wife. She had two daughters of her own who were fair in face and foul at heart.
Narrator One: They treated the girl very poorly.
Stepmother: (To Cinderella) Look at the good-for-nothing!
Stepsister Two: If you eat bread, you must earn it!
Stepsister One: You must earn your fancy clothes too.
Stepsister Two: Here, take this old gray dress. From now on, you will be our servant!
Narrator Two: She was forced to do hard work from morning to night.
Stepmother: Do what my daughter's say!
Stepsister Two: Make us breakfast!
Stepsister One: Wash our clothes!
Narrator One: When she was tired, she had no bed to lie down on. She was forced to lie by the hearth among the ashes with the cat.
Stepsister Two: Look at how dirty she is.
Stepmother: We shall call her 'Cinderella'
Stepsister One: (Laughing) Yes! Cinderella!
Narrator Two: Once day, the father was getting ready to leave.
Father: I'm heading to the fair. What shall I bring back for each of you?
Stepmother: I'd like a new parasol and a hat.
Stepsister One: Fine clothes!
Stepsister Two: Pearls and diamonds!
Father: And my dear daughter, what will you have?
Cinderella: I'll have the first twig that brushes against your hat on the way home, father.
Why Subscribe?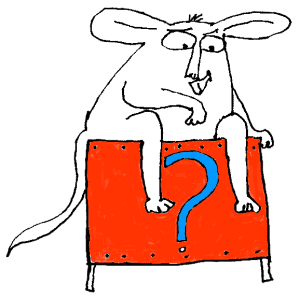 Inside Drama Notebook, you will find a huge collection of well-organized lesson plans, scripts for kids, drama activities, 50 drama games on video and more! Join today and dramatically reduce your planning time while delivering fresh, innovative drama lessons to your students! If you are new to teaching drama, this site will be a Godsend! You will immediately feel confident about teaching drama like an expert. The site guides you step-by-step and provides you with materials that you can use right away with your students.
If you have been teaching for years, Drama Notebook will inspire you with a fresh new approach and innovative ideas!
The site is packed with original, innovative lessons and activities that you will not find anywhere else—and new materials are added monthly.