8+ characters with flexible casting. Approximately 10 minutes running time. A comical take on the traditional Cinderella story, plus an ensemble that raps. This play has a theme of kindness and is excellent for primary grades by Val Neubecker.
Cinderella Rap is a short play featuring a series of raps which are chanted by students not playing characters in the cast. This is a great way for all students to participate. This is a comical take on the traditional Cinderella story and can lead to a discussion about kindness. What if the stepmother had taught her daughters to be kind? Why was she so nasty in the first place? What is kindness? How does it feel when someone is unkind? Is anyone kind all the time? Can you think of other fairytales that have messages of kindness?
Please read our copyright guidelines before downloading this script.
Check out these other fantastic plays by Val Neubecker:
Santa's Little Reindeer Rap
Santa's Little Reindeer, The Musical
Snow White Rap
Little Red Riding Hood Rap
Three Little Pigs Rap
Robin Hood Rap
Jack and the Beanstalk Rap
Space Travel Rap
Ghostly Rap
Little Miss Muffet
About the Playwright:
Val Neubecker lives in Perth, Australia. She wrote scripts for a theatre restaurant for 18 years and has had three children's books published. Her poems, short stories, and plays have been published in The School Magazine, also NZ School Journal. She has published five e-books: The Rock, The School Photograph, What a Performance, An Alphabet of Australian Animals, and Santa's Little Reindeer. 'Ho! Ho! Ho! & Other Christmas Songs', features Val's work as a composer and lyricist. It also includes activities and worksheets to accompany the songs. Val is the Secretary and Poetry Coordinator for Creative Connections, an organization where poets write poems to works of art created by artists with disabilities.
Excerpt from the play:
CHARACTERS:
FIRST CHARACTER – Narrator
SECOND CHARACTER – Sister 1
THIRD CHARACTER – Sister 2
FOURTH CHARACTER – Stepmother
FIFTH CHARACTER – Cinderella
SIXTH CHARACTER – Fairy Godmum
SEVENTH CHARACTER – Prince
EIGHTH CHARACTERS – Footman
OTHER CHARACTERS – Rappers (other students in the class)
EXTRAS – Two Island Princes
*Consider having the students playing the sisters choose their own character names.
SETTING 1: Inside the house; CINDERELLA with dirty wig, pieces of dirt on clothing and face, is busy cleaning.
NARRATOR:
Once upon a time, there was a lovely young girl who lived with her nasty stepmother and horrid stepsisters. They called her Cinderella and made her do all the work.
RAPPERS:
/Cinder/ella /worked all /day,
She /worked so /hard, re/ceived no /pay,
She /had to /do all /sorts of /stuff
And /so her /life was /pretty /tough.
(SISTERS 1 & 2 enter, throwing clothes at CINDERELLA)
SISTER 1:
Here, Cinderella, mend this for me.
SISTER 2:
And wash these jeans.
SISTER 1:
And clean my shoes. Looks like I've stepped in something.
SISTER 2:
Urk! Anyway, we can't stop here chatting. We're off to the Big Bash.
SISTER 1:
Yes, everyone's going.
RAPPERS:
The /Bash was /here for /just one /day
And /it was /BIG in /ev'ry /way,
/Bands and /singers, /speakers /loud,
/Playing /to a /screaming /crowd.
SISTER 2:
And it's time to go.
SISTERS 1&2:
(yelling) Mum!
(STEPMOTHER enters)
STEPMOTHER:
Ready to go, girls?
CINDERELLA:
Oh, can I go too?
SISTER 1:
YOU can't go.
SISTER 2:
No way.
CINDERELLA:
But you said everyone's going, so I CAN go…can't I, Stepmother?
STEPMOTHER:
Of course, you can.
SISTERS 1&2:
(amazed) WHAT?
STEPMOTHER:
Just as soon as you clean the kitchen, scrub the floors, do the ironing and sewing, and cook dinner. I'll just lock the door, so you'll feel safe. Come on, girls, I'll drive you there.
SISTER 1:
(to Cinderella) And make some scones for when we get home.
SISTER 2:
And a chocolate pudding for dessert tonight.
(STEPMOTHER locks door, exits with SISTERS 1&2 laughing)
CINDERELLA:
(crying) Oh, it's not fair. There's so much to do here. I wish, I wish, I WISH I could go to the Big Bash.
(FAIRY GODMUM leaps in, carrying a bag)
FAIRY GODMUM:
You've wished. I've come!
CINDERELLA:
Who are you?
FAIRY GODMUM:
I'm your Fairy Godmum.
RAPPERS:
/Fairy /Godmums, /they are /great,
Your /problems /they el/imin/ate,
If /you're in /trouble, /they res/pond
And /fix things /up with /just a /wand.
FAIRY GODMUM:
I hear you want to go to a special event, so I've come prepared.
Why Subscribe?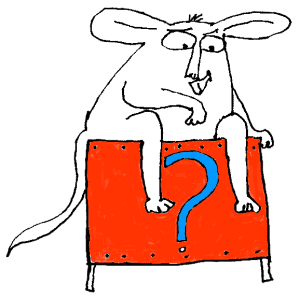 Inside Drama Notebook, you will find a huge collection of well-organized lesson plans, scripts for kids, drama activities, 50 drama games on video and more! Join today and dramatically reduce your planning time while delivering fresh, innovative drama lessons to your students! If you are new to teaching drama, this site will be a Godsend! You will immediately feel confident about teaching drama like an expert. The site guides you step-by-step and provides you with materials that you can use right away with your students.
If you have been teaching for years, Drama Notebook will inspire you with a fresh new approach and innovative ideas!
The site is packed with original, innovative lessons and activities that you will not find anywhere else—and new materials are added monthly.