8+ characters with flexible casting. Approximately 15 minutes running time. It's Christmas Eve and Santa is sick. It's up to one little reindeer to save the day! Raps provide an opportunity to include many children.
This short play is a take on the traditional Santa Claus Christmas story, but Santa isn't feeling well and forgets his medication. Silliness ensues and it's up to one little reindeer to save the day. Val is known for her sweet children's plays that feature rap. It's a fun and accessible way to involve many students. The raps can be divided among groups of students and can be read or memorized. Easy for young children to perform and fun for older students to perform for younger audiences.
About the Playwright:
Val Neubecker lives in Perth, Australia. She wrote scripts for a theatre restaurant for 18 years and has had three children's books published. Her poems, short stories and plays have been published in The School Magazine, also NZ School Journal. She has published five e-books: The Rock, The School Photograph, What a Performance, An Alphabet of Australian Animals, and Santa's Little Reindeer. 'Ho! Ho! Ho! & Other Christmas Songs', features Val's work as a composer and lyricist. It also includes activities and worksheets to accompany the songs. Val is the Secretary and Poetry Coordinator for Creative Connections, an organisation where poets write poems to works of art created by artists with disabilities.
More plays by Val Neubecker on Drama Notebook:
Excerpt from the play:
CHARACTERS:
FIRST CHARACTER – Narrator
SECOND CHARACTER – Head Elf
THIRD CHARACTERS – Elves 1,2 & 3
FOURTH CHARACTER – Little Reindeer
FIFTH CHARACTERS – Young Reindeer 1,2 & 3
SIXTH CHARACTER – Santa's Reindeer (8)
SEVENTH CHARACTERS – Doctor
OTHER CHARACTERS – Rappers (extra elves & reindeer)
SETTING 1: North Pole with a sleigh nearly full of presents. Elves milling about.
NARRATOR:
It's Christmas Eve and everyone is very excited.
(ELVES 1,2 & 3 run on and off-stage putting presents near sleigh.)
HEAD ELF:
(Waving a long list) We've nearly finished packing the presents. Are they all ready?
ELF 1:
Yes, they're all ready to go.
ELF 2:
Here's some more.
ELF 3:
And here's the last one.
RAP 1: (some elves)
We've /finished /making /all the /gifts,
We've /worked so /hard in /lots of /shifts,
There's /train sets, /dolls and /games for /fun,
And /bats and /balls – and /now we're /done. (whew)
HEAD ELF:
Oh, thank you and well done, all of you. Now we'll finish packing the sleigh.
(ELVES stack all presents in sleigh, HEAD ELF ticks list).
ELF 1:
Oh, look out! Here come all the young reindeer.
(ALL YOUNG REINDEER noisily enter, ELVES watch)
YOUNG REINDEER 1:
Hurray! School's finished! Let's go out and play.
(LITTLE REINDEER enters)
LITTLE REINDEER:
(excitedly) Santa's reindeer will be here tonight.
YOUNG REINDEER 2:
(frowning) So? We can still go and play.
LITTLE REINDEER:
I can't wait to see them.
YOUNG REINDEER 3:
(rolling eyes) Santa's reindeer! That's all you think about.
LITTLE REINDEER:
Well, they're great. They've learned to fly, they're strong and they've done heaps of training and study to be in Santa's team.
YOUNG REINDEER 1:
Oh, who wants to do all that?
LITTLE REINDEER:
Well, I do! I've been studying and I'm going to practise my flying right now.
(LITTLE REINDEER exits)
RAP 2: (some reindeer)
The /Little /Reindeer /has a /dream,
He /wants to /be in /Santa's /team,
He's /taken /off to /fly a/gain,
To /all of /us, he's /just a /pain.
ALL YOUNG REINDEER:
Yah! Play time!
Why Subscribe?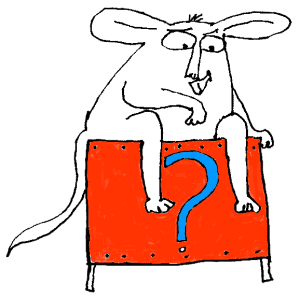 Inside Drama Notebook, you will find a huge collection of well-organized lesson plans, scripts for kids, drama activities, 50 drama games on video and more! Join today and dramatically reduce your planning time while delivering fresh, innovative drama lessons to your students! If you are new to teaching drama, this site will be a Godsend! You will immediately feel confident about teaching drama like an expert. The site guides you step-by-step and provides you with materials that you can use right away with your students.
If you have been teaching for years, Drama Notebook will inspire you with a fresh new approach and innovative ideas!
The site is packed with original, innovative lessons and activities that you will not find anywhere else—and new materials are added monthly.