8-10 characters. 11 pages in length. Approximately 10-15 minutes running time. Funny Cinderella play script.
A traditional Cinderella story with a funny flair. Leading narration helps guide the story for young actors. All the characters are comical and special. The story ends with Cinderella suggesting she and the prince take some time to grow up and travel the world before committing to a life of "happily ever after." Great for elementary and middle school.
About the Playwright:
Jennifer Reif has been teaching, directing, and performing, around the Pacific Northwest for decades. Her shelves are lined with children's books and her happy place is in the woods. She loves devising creative theatre projects with kids and sharing ideas with teachers. Jennifer holds her BA in Theatre from Morningside College and also studied at Oxford University in England.
Excerpt from the Play:
CHARACTERS
Narrator (s)
Stepmother
Beatrice, Stepsister
Bernice, Stepsister
Cinderella
The Godmother
The Prince
The Page
The Cat
NARRATOR
You all know the story of Cinderella, so there's no need to delay. Once upon a time…
(The characters barge in ordering Cinderella around. The Cat saunters on and curls up to sleep in a corner.)
STEPMOTHER
Hurry up Cinderella!
BEATRICE
Fix my hair Cinderella!
BERNICE
Do my nails Cinderella!
STEPMOTHER
Hurry up Cinderella!
CINDERELLA
I'm trying.
STEPMOTHER
Well, try harder.
BEATRICE
One more curl Cinderella!
BERNICE
Just a buff Cinderella!
STEPMOTHER
That's enough Cinderella!
CINDERELLA
I'm doing my best.
(They all freeze in dramatic poses.)
NARRATOR
And she was doing her best. But the sisters and stepmother were not very kind and only concerned with themselves.
(Unfreeze)
BEATRICE
I look perfect!
BERNICE
I look stunning!
STEPMOTHER
Yes, you do! (Girls scamper to Stepmother)
NARRATOR
Cinderella's stepmother and sisters were heading out to a fancy ball.
STEPMOTHER
While we're gone, Cinderella, you need to clean up this mess.
CINDERELLA
Oh, how I wish I could go to the ball with you.
STEPMOTHER
To the ball? With us?
BEATRICE
Ha
BERNICE
Ha
STEPMOTHER
Ha
All 3
(Break into laughter.)
STEPMOTHER
Well, Cinderella, if it means that much to you… you can go to the ball with us.
CINDERELLA
Really?
STEPMOTHER
Certainly. (Dumps lentils into fire)
NARRATOR
The stepmother picked up a pot of lentils and dumped them into the fire.
STEPMOTHER
Just as soon as you pick all the lentils out of the cinders. (They all laugh at her). Now come along, daughters. Our carriage awaits! (They exit adlibbing)
Why Subscribe?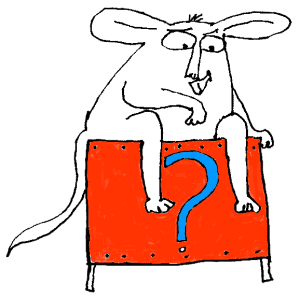 Inside Drama Notebook, you will find a huge collection of well-organized lesson plans, scripts for kids, drama activities, 50 drama games on video and more! Join today and dramatically reduce your planning time while delivering fresh, innovative drama lessons to your students! If you are new to teaching drama, this site will be a Godsend! You will immediately feel confident about teaching drama like an expert. The site guides you step-by-step and provides you with materials that you can use right away with your students.
If you have been teaching for years, Drama Notebook will inspire you with a fresh new approach and innovative ideas!
The site is packed with original, innovative lessons and activities that you will not find anywhere else—and new materials are added monthly.