Short fairy tale play for grade for elementary or middle school students. About 25 minutes running time. Royalty-free for school performances.
This hilarious new version of Cinderella offers up a much more contemporary twist to the old tale. This time, Cinderella goes missing and everyone in the kingdom is a suspect. Packed with humor, fresh takes on classic characters, and plenty of pop-culture references (add your own, too), this play is sure to entertain.
Chuck Novatka is an actor, writer, director and educator who believes that the dramatic arts are the richest place to build a child's self-confidence. Many of his writings are inspired through the collaborative work with his students, which he feels gives them a shared quality for audiences of all ages. When Chuck is not writing plays, he enjoys thinking up stories that can be told from a father's perspective. His greatest audience is his two children and his wife Mary (especially because of their brutal honesty).
Excerpt from the play:
CHARACTERS:
911 OPERATOR – Bored government employee
FAIRY GODMOTHER – Quite bizarre and energetic
DETECTIVE BOB (or any name, perhaps a teacher, etc.) – No nonsense, dry wit
BLAKE – Officer in training, nephew of Detective's wife
STEWARD – Prince Charming's loyal assistant
PRINCE CHARMING – Heir to the Kingdom
FLORINDA/LUCINDA* – Cinderella's step-sisters (Can be played with only one step-sister)
LUCINDA – Cinderella's other step-sister
BIG BAD WOLF – Not so big and not so bad
LIL RED – Friend of Big Bad Wolf 
BUTCHER – Town butcher
PAPA BEAR – Chicago Cubs fan
MAMA BEAR – Breadwinner and head of household
BABY BEAR – Spoiled cub
GOLDILOCKS – misunderstood preteen/teenager
WITCH – Not so evil
SNOW WHITE – Witch's friend, overly optimistic
BEAST – Aspiring and struggling actor
BELLE – Beast's wife and scene partner
PINOCCHIO – Not a real boy
GEPETTO – Toy maker
CINDERELLA – Independent young woman
TIME: A short time after midnight. Present.
SETTING: Various locations throughout the Kingdom. The show can be done with a mostly bare stage. Simple blackouts can inform transitions.
At rise: lights come up on THE FAIRY GODMOTHER who is on the line (or cellphone) with a 911 OPERATOR.
911 OPERATOR: (bothered)
911 What seems to be your emergency?
FAIRY GODMOTHER: (frenzied)
Hi, this is the Fairy Godmother. Cinderella is missing! I would like to file a missing person's report.
911 OPERATOR: (to the audience)
Not another one of these late night lulus.
(Back into the phone)
Okay, lady, calm down. How long has this Cinderella been missing?
FAIRY GODMOTHER:
Well, she was supposed to return home from Prince Charming's Ball at the stroke of midnight, but she never arrived.
911 OPERATOR:
What time is it now?
FAIRY GODMOTHER:
12:30am.
911 OPERATOR:
You're telling me that she is a half hour late from returning from a Ball at the Prince's castle and you already want to fill out a missing person's report? Give me a break lady.
FAIRY GODMOTHER:
No, you don't understand. We had a deal. She was to return back home before the clock struck 12, or else her gown would turn to rags and her carriage would change back into a pumpkin pulled by mice.
911 OPERATOR:
Seriously lady? Maybe you need to get more sleep. This is the emergency hotline. Give us a call back in 24 hours if she hasn't shown up by then. (under her breath) A mice-pulled carriage, what a loon!
FAIRY GODMOTHER:
But I know something is wrong. Can you please just send over a unit to the Prince's Castle and see what they can find out?
911 OPERATOR:
Okay, I'll see who's available at this hour of the night. Go to the castle and wait for a detective.
FAIRY GODMOTHER:
Oh, thank you, thank you! Bippity Boppity Boo a glass shoe I will make for you!
911 OPERATOR:
Thanks, but no thanks. A glass shoe is a useless idea. Go to the castle and wait for a detective, like I told ya.
FAIRY GODMOTHER:
On my way!
(FAIRY GODMOTHER hangs up and runs off.)
911 OPERATOR:
What a piece of work. Seriously, a glass shoe?
(Lights out.)
(Lights up outside the PRINCE'S Castle. A large crowd has gathered. Note: this is a great place to add characters not mentioned in the script. For example, you could have three young students play the THREE BLIND MICE, the THREE LITTLE PIGS, etc.)
Is this some kind of prank? Where's the camera? Am I on an episode of "The Bachelor?"
STEWARD:
Absolutely not! The Ball is for Prince Charming, heir to the kingdom of Far, Far, Away. He does not need to resort to such low levels as to be on "The Bachelor."
BLAKE:
Has he heard of eHarmony?
STEWARD:
Do not insult the Prince! He does not need an internet dating service, when he can simply host a Ball for all to attend.
DETECTIVE BOB: (cutting in and taking charge)
Thank you, Blake, but I will take it from here. (speaking to the crowd) Who was the last person to have seen Ms. Cinderella?
PRINCE CHARMING: (stepping forward)
Well, I was detective.
DETECTIVE BOB: (curiously)
Really?
PRINCE CHARMING:
Yes, we had been dancing all night, when all of a sudden she ran off right at the stroke of midnight.
DETECTIVE BOB:
What did you say that made her run off so quickly?
BLAKE:
Yeah, what did you say, Buster?
PRINCE CHARMING:
Nothing, I simply said she was the most beautiful girl in the world and I wanted to marry her immediately.
DETECTIVE BOB:
How long have you known this Ms. Cinderella?
PRINCE CHARMING:
I met her earlier this evening near the buffet table.
DETECTIVE BOB:
You mean to tell me that you met her only a few hours ago and you were already proposing marriage?
PRINCE CHARMING:
Yes, I have been searching for her my whole life. Don't you believe in love at first sight?
DETECTIVE BOB:
No. A few more hours of familiarity couldn't hurt, either. Jeez, haven't you seen "Frozen?"
PRINCE CHARMING:
Huh?
DETECTIVE BOB:
You know, "Frozen," (spoken not sung) Let it go, let it go…
(PRINCE CHARMING is completely confused. He clearly has not seen or heard of the movie.)
BLAKE: (He riffs into a solo performance of "Let it Go" until all eyes fall upon him)
Let it go, let it go…etc.
PRINCE CHARMING:
Anyway, I would never do anything to hurt her. Please, help me find her.
BLAKE: (grabbing the PRINCE by his shoulders)
Let me lock him up, boss.
PRINCE CHARMING:
I swear I would never hurt her. I did find a glass slipper that fell off her foot. Maybe this can help you find her. (he presents the slipper)
CROWD: (ad libbing)
Eww, gross. Yuck, etc…
BLAKE:
A glass shoe? How pointless is that? Why would anyone in their right mind put a glass shoe on their foot?
DETECTIVE BOB: (to BLAKE)
Good point, actually. (then to PRINCE) Alright, Charming, stay where you are, we may need you to answer some questions later.
PRINCE CHARMING:
You may want to question Cinderella's step sisters. She kept telling me how mean they were to her. She even said that they didn't want her to attend my Annual Ball. Her specific comment was that her step sister would "kill her if she came to the Ball."
DETECTIVE BOB:
FIND ME A STEP SISTER!
BLAKE:
FIND HIM A STEP SISTER!
(The CROWD pushes FLORINDA forward.)
Why Subscribe?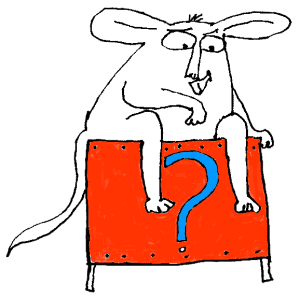 Inside Drama Notebook, you will find a huge collection of well-organized lesson plans, scripts for kids, drama activities, 50 drama games on video and more! Join today and dramatically reduce your planning time while delivering fresh, innovative drama lessons to your students! If you are new to teaching drama, this site will be a Godsend! You will immediately feel confident about teaching drama like an expert. The site guides you step-by-step and provides you with materials that you can use right away with your students.
If you have been teaching for years, Drama Notebook will inspire you with a fresh new approach and innovative ideas!
The site is packed with original, innovative lessons and activities that you will not find anywhere else—and new materials are added monthly.