12+ characters, flexible casting. Approximately 30 minutes long. Includes songs from the public domain. Comedy adventure script based on the classic story of Peter Pan.
Follow Peter and Tinkerbell to Neverland where Wendy and her brothers have a food fight with the Lost Kids, battle the playful pirates, and of course, make Captain Hook walk the plank. This 30-minute version of Peter Pan has all the charm of the classic story with simple and creative staging. Simple songs from the public domain are provided to make this play even more fun.
Jennifer Reif has taught, directed, and performed around the Pacific Northwest for decades. Her shelves are lined with children's books, and her happy place is in the woods. She loves devising creative theatre projects with kids and sharing ideas with teachers. Jennifer holds her BA in Theatre from Morningside College and also studied at Oxford University in England.
Excerpt from the play:
CHARACTERS: 12+
Peter Pan
Tinkerbell
DARLING SIBLINGS
Wendy
John
Michael
PIRATES
Captain Hook
Smee
Starkey
Noodles
LOST KIDS
Tootles
Nibs
Curly
Consider adding more pirates, lost kids, or even fairy assistants to expand the cast size. To make the cast smaller, eliminate a pirate or Lost Kid by consolidating lines.
SCENE 2
*Please note this is scene 2.
WENDY
Boy, why are you crying?
PETER
I'm not crying.
WENDY
Well, you seem awfully sad.
PETER
That's because I can't get my shadow to stick on.
WENDY
It's come off?
PETER
Yes.
WENDY
I can help you. Would you like me to sew it back on?
PETER
You'd do that for me?
WENDY
Certainly. Let me get my needle and thread.
(She grabs a needle and thread, perhaps from a pin cushion or a little sewing basket. As she sews…)
PETER
What is your name?
WENDY
Wendy Moira Angela Darling. What's yours?
PETER
Peter Pan.
WENDY
Is that all?
PETER
Yes. That's my name.
WENDY
Where do you live?
PETER
(Pointing out into the distance.) Second star on the right and straight on till morning.
WENDY
That's a funny address.
PETER
No, it's not.
WENDY
(Finishes the sewing.) There we go. All done.
PETER
Wendy, look! Oh the cleverness of me! (He crows like a rooster.)
WENDY
You're welcome! (sarcastically)
PETER
How thoughtless of me. Thank you for sewing on my shadow.
WENDY
It's a very nice shadow.
PETER
I've had it for years.
WENDY
Peter, how old are you?
PETER
I don't know. I ran away the day I was born.
WENDY
Ran away? Why did you do that?
PETER
Because I heard my parents talking about what I would become when I grew up. But I don't want to grow up. I want to stay a child forever. So I ran away to live among the fairies.
WENDY
You know fairies?
PETER
Well, just one really. Tinkerbell.
WENDY
Tinkerbell?
PETER
Yes. She's around here somewhere.
WENDY
In this very room?
PETER
Of course. She goes everywhere with me. Where are you Tink?
TINKERBELL
Here I am. (Appearing)
WENDY
It is an honor to meet you Tinkerbell.
TINKERBELL
Likewise, I'm sure.
WENDY
A world with fairies? Where is this place you live?
TINKERBELL
We live in Neverland with the Lost Kids.
WENDY
What are Lost Kids?
PETER
They are the children who fall out of their prams when no one is looking. If they are not claimed in seven days, they are sent to Neverland. I'm Captain.
TINKERBELL
Peter we've got to go!
WENDY
Oh, please don't go. I can sing you songs and tell you stories.
PETER
You could come with us.
TINKERBELL
I don't think she can fly.
PETER
I'll teach her.
WENDY
What about my brothers?
PETER
I'll teach them too.
WENDY
Really?
PETER
Of course! The more the merrier.
WENDY
(Gently waking them) John, Michael, wake up! It's time for an adventure.
JOHN
Adventure? I'm awake!
MICHAEL
But I just fell asleep.
WENDY
You'll want to wake up for this. Peter Pan and Tinkerbell are going to teach us to fly and take us to Neverland.
JOHN
Neverland? Where is that?
PETER
(Pointing again.) Second star to the right and straight on till morning.
MICHAEL
I must be dreaming.
PETER
If you want to fly, just think lovely thoughts.
WENDY
Lovely thoughts?
PETER
Yes, and they will lift you into the air.
(They all close their eyes and think lovely thoughts, but nothing is happening)
WENDY
I'm thinking of flowers.
JOHN
I'm thinking of books.
MICHAEL
I'm thinking of candy.
(The children wait a moment, then open their eyes and look at each other.)
WENDY
It's not working.
PETER
Silly me. I forgot something. Tinkerbell, we need to sing and blow fairy dust on them first.
(This song can be sung first by Peter and/or Tinkerbell and then again with all the kids. Add simple choreography. Consider using the bedding so each child can fly off stage with theirs billowing behind. Or, you might create a shadow puppet show of them flying behind a sheet.)
FLYING
To the tune of Sailing, Sailing (Song in the Public Domain)
Flying, flying,
Through the sky at night
Over the moon and back again
When stars are shining bright!
Flying, flying,
Through the sky at night
Straight on 'til morning
Second star to the right!
(Once they have sung and have fairy dust sprinkled on them, they can 'fly' off stage.)
TINKERBELL
You're flying! Wait for me!
Why Subscribe?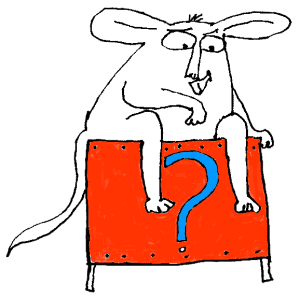 Inside Drama Notebook, you will find a huge collection of well-organized lesson plans, scripts for kids, drama activities, 50 drama games on video and more! Join today and dramatically reduce your planning time while delivering fresh, innovative drama lessons to your students! If you are new to teaching drama, this site will be a Godsend! You will immediately feel confident about teaching drama like an expert. The site guides you step-by-step and provides you with materials that you can use right away with your students.
If you have been teaching for years, Drama Notebook will inspire you with a fresh new approach and innovative ideas!
The site is packed with original, innovative lessons and activities that you will not find anywhere else—and new materials are added monthly.