Flexible casting for 10+ characters. Approximately 10 minutes running time. Leading narration and rhyming make it perfect for preschool and elementary. Includes suggestions for adding more poetry to your production.

Leading narration makes this version of Alice in Wonderland the perfect choice for preschool and early elementary students. The silly characters and simple setting make this short play a joyful introduction to drama performance. Follow Alice to Wonderland where she encounters curious creatures like the White Rabbit, Cheshire Cat, Tweedledum and Tweedledee, and of course, the Queen of Hearts.
More versions of Alice in Wonderland on Drama Notebook:
Alice in Wonderland in 20 Minutes
Alice and Wonderland Full-Length Play
Alice and Wonderland Seussical Style
About the Playwright:
Jennifer Reif has been teaching, directing, and performing around the Pacific Northwest for decades. Her shelves are lined with children's books and her happy place is in the woods. She loves devising creative theatre projects with kids and sharing ideas with teachers. Jennifer holds her BA in Theatre from Morningside College and also studied at Oxford University in England.
Excerpt from the play:
CHARACTERS:
Narrator (Teacher provides leading narration to keep the story flowing)
Alice
White Rabbit
Cheshire Cat
Queen of Hearts
Mad Hatter
March Hare
Dormouse
Tweedledum
Tweedledee
All characters can be played by any gender
Need more characters? Feel free to double-cast and allow actors to share lines. For instance, there could be 2 Alices or even several Cheshire Cats. If you need even more roles feel free to write in other traditional Alice in Wonderland characters.
(Alice sits on a picnic blanket which is then used throughout the play to help establish a change in location.)
NARRATOR:
One day a child named Alice sat in the sunshine hoping someone would come along to play with her. She said…
ALICE:
My name is Alice and I want someone to play with me.
NARRATOR:
Just as Alice started to mope (Alice mopes) along came a white rabbit in quite a hurry. The rabbit said…
WHITE RABBIT:
I'm late! I'm late! For a very important date.
No time to say hello-goodbye.
I'm late! I'm late! I'm late! (Rabbit exits)
NARRATOR:
And just like that, the rabbit slipped down a deep hole in the ground.
Alice called after the rabbit…
ALICE:
Come back little bunny! I want to play with you!
NARRATOR:
But the Rabbit was gone. So, Alice followed, sliding down the rabbit hole to a very curious place.
(Scene Change to Wonderland: Twirl, billow, or spin the picnic blanket to show the passage of time and space. The Narrator or other children can manipulate the blanket, or Alice herself can circle and wind around with it. Consider using music.)
NARRATOR continued:
When she landed, Alice looked around and said…
ALICE:
Where am I?
NARRATOR:
Just then out of nowhere a strange, smiling cat appeared and said…
CHESHIRE CAT:
I am the Cheshire Cat. Welcome to Wonderland. Who are you and why are you here?
NARRATOR:
Alice replied…
ALICE:
My name is Alice, and I followed the White Rabbit down a hole.
NARRATOR:
Alice had now met a talking rabbit and a smiling cat.
This place was strange indeed. The Cheshire Cat warned her…
CHESHIRE CAT:
Be careful here in Wonderland or you might lose your head!
NARRATOR:
Alice asked…
ALICE:
Why would I lose my head?
NARRATOR:
The cat said…
CHESHIRE CAT:
Why indeed.
(Cat exits)
NARRATOR:
With that, the Cheshire Cat disappeared, leaving Alice all alone. She wanted to go home but didn't know how. She began to look around for a door and wondered…
ALICE:
How do I get out of this place?
NARRATOR:
Just then, the White Rabbit appeared again and said…
WHITE RABBIT:
Hurry up! It's time for the tea party!
NARRATOR:
Alice loved a good tea party, so she followed the bunny.
(Scene Change to Tea Party: They begin winding around as if on a path, or they can exit and re-enter. While they travel, the Mad Hatter, March Hare, and Dormouse enter and sit on a picnic blanket as if to have tea. Each can carry a teacup or some element from a tea party. You can use the same picnic blanket from the first scene.)
Soon they arrived at a very curious tea party. There Alice met three interesting characters. The Mad Hatter said…
MAD HATTER:
Welcome to my tea party. Sit down.
NARRATOR:
The March Hare said…
MARCH HARE:
Have some tea.
NARRATOR:
And the Dormouse said…
DORMOUSE:
Have some sugar.
NARRATOR:
And Alice said…
ALICE:
Thank you.
NARRATOR:
Just as they began to enjoy their tea, they heard a very loud voice.
QUEEN OF HEARTS:
Off with their heads!
NARRATOR:
The partygoers began to tremble. (They all start to shake with fear. Perhaps some hiding under the picnic blanket.)
Alice asked…
ALICE:
Who is that?
NARRATOR:
The Mad Hatter answered…
MAD HATTER:
The Queen of Hearts.
NARRATOR:
The March Hare said…
MARCH HARE:
She made some tarts.
NARRATOR:
And the Dormouse said…
DORMOUSE:
And somebody stole them!
NARRATOR:
And just like that the Queen of Hearts stormed in and screamed…
QUEEN OF HEARTS:
Who stole my tarts?
Why Subscribe?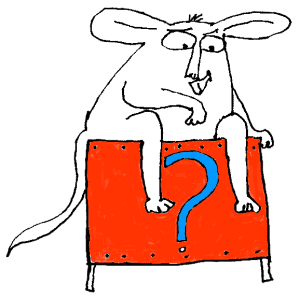 Inside Drama Notebook, you will find a huge collection of well-organized lesson plans, scripts for kids, drama activities, 50 drama games on video and more! Join today and dramatically reduce your planning time while delivering fresh, innovative drama lessons to your students! If you are new to teaching drama, this site will be a Godsend! You will immediately feel confident about teaching drama like an expert. The site guides you step-by-step and provides you with materials that you can use right away with your students.
If you have been teaching for years, Drama Notebook will inspire you with a fresh new approach and innovative ideas!
The site is packed with original, innovative lessons and activities that you will not find anywhere else—and new materials are added monthly.