Flexible casting for 10+ characters. Approximately 20 minutes running time with ideas for adding creative movement. Traditional Alice in Wonderland story, perfect for elementary through high school. Includes suggestions for adding more Lewis Carroll poetry to your production.
This abridged version of Alice in Wonderland has the charm of the classic story paired with simple yet creative staging. Follow Alice to Wonderland where she encounters curious creatures like the White Rabbit, Cheshire Cat, and of course, the Queen of Hearts. Alice's adventures teach her to question and wonder. In doing so, she finds her voice and the confidence she needs to grow.
About the Playwright:
Jennifer Reif has been teaching, directing, and performing around the Pacific Northwest for decades. Her shelves are lined with children's books and her happy place is in the woods. She loves devising creative theatre projects with kids and sharing ideas with teachers. Jennifer holds her BA in Theatre from Morningside College and also studied at Oxford University in England.
More versions of Alice in Wonderland on Drama Notebook:
Alice in Wonderland for Early Readers
Alice and Wonderland Full-Length Play
Alice and Wonderland Seussical Style
Excerpt from the play:
CHARACTERS
Alice
White Rabbit
Cheshire Cat
Queen of Hearts
Caterpillar
Mad Hatter
March Hare
Dormouse
Tweedledum
Tweedledee
Flower Ensemble (Consider adding choreography for the ensemble)
All characters can be played by any gender.
Need more characters? Consider double-casting or adding other traditional Alice in Wonderland characters. Flower Ensemble can be as large as you want.
Need fewer characters? Consider eliminating some of the characters.
(Alice sits on a picnic blanket reading a book of poetry. This blanket can then be used throughout the play to help transition from scene to scene.)
ALICE: (Reading from The Jabberwocky by Lewis Carroll)
Twas brillig, and the slithy toves
Did gyre and gimble in the wabe:
All mimsy were the borogoves,
And the more raths outgrabe.
(The White Rabbit runs by in a hurry, unseen by Alice. After he passes, Alice looks up as if she may have seen something.)
Curious. (Returns to her reading)
Beware the Jabberwock, my son!
The jaws that bite, the claws that catch!
Beware the Jubjub bird, and shun
The frumious Bandersnatch!"
(The White Rabbit runs by again in the other direction, rather confused. He stops and checks his pocket watch. This time Alice takes notice.)
WHITE RABBIT:
Oh dear, oh, dear! I'm late again!
ALICE:
A talking rabbit? Curiouser and curiouser.
WHITE RABBIT:
Oh dear, oh, dear! The Queen will be angry!
ALICE:
Mr. Rabbit, would you like to play with me? (Standing)
WHITE RABBIT:
I've no time to play! It's nearly twelve o'clock. The Queen of Hearts is waiting! (Exits quickly)
ALICE:
There's always time to play. At least that's what I think. In fact, one of my favorite poems in this book says… (Alice reads again from her book)
(From Game of Five by Lewis Carroll)
Five little girls of Five, Four, Three, Two, One:
Rolling on the hearthrug, full of tricks and fun.
Five rosy girls, in years from Ten to Six:
Sitting down to lessons–no more time for tricks.
(When she looks up, she notices the rabbit is gone.)
Mr. Rabbit, wait for me!
(Alice exits running after the rabbit. Consider music or instrumentation for this scene change into Wonderland. The Flower Ensemble enters, lifting the picnic blanket and billowing it up and down. They then move in a circular pattern with the blanket to give the impression that things are whirling and changing, and Alice is falling down the Rabbit hole. At some point, Alice re-enters and is caught up in the spinning until she plops down on the ground. The Flower Ensemble exits with the blanket leaving Alice all alone.)
ALICE:
Where am I? (Alice looks left and right, then up) Oh, dear! I must have fallen down that rabbit hole. How do I get out?
CHESHIRE CAT: (Hiding so Alice can't see)
If you chase after strange rabbits, you'll discover strange things happen.
ALICE:
Who said that? Is it you Mr. Rabbit? (Alice looks about)
CHESHIRE CAT:
No way and nohow.
ALICE:
Then who are you? Show yourself.
CHESHIRE CAT:
Who are you?
ALICE: (Still looking for where the voice is coming from.)
I came here by mistake. Can you show me the way out?
CHESHIRE CAT:
I can show you a great deal. But first, we must have a proper introduction.
ALICE:
I am Alice.
CHESHIRE CAT: (Appearing grandly with a big grin)
And I am the Cheshire Cat.
ALICE:
First a talking rabbit and now a smiling cat?
CHESHIRE CAT:
It would be very wise of you to be more polite.
ALICE:
I'm very polite. I've just never met talking animals before.
CHESHIRE CAT:
There's a first time for everything.
ALICE:
I suppose you're right. I wonder why that is?
CHESHIRE CAT:
There are lots of things to wonder about in Wonderland.
ALICE:
Wonderland?
CHESHIRE CAT:
That's where you are. Welcome to Wonderland!
ALICE:
If it's all the same to you, I really must be going.
CHESHIRE CAT:
It's not the same to me.
ALICE: (Confused)
I suppose not. But please, tell me how to get back home.
CHESHIRE CAT:
Why are you in such a hurry?
ALICE:
If you must know, today is my birthday and my party begins at five o'clock.
CHESHIRE CAT:
5,4,3,2,1… Time doesn't matter much down here.
ALICE:
Well, it matters to me. Will you please tell me where to go?
CHESHIRE CAT:
That all depends on where you want to get to?
ALICE:
I want to get home, but I don't know which direction to go.
CHESHIRE CAT:
You could go this way (Cat points. She starts in that direction but is stopped when he says) …or that way.
ALICE:
The White Rabbit mentioned the Queen of Hearts. Perhaps I'll ask her. She sounds very kind-hearted.
CHESHIRE CAT:
Why would you think that?
ALICE:
Because of her name of course. Queen of Hearts.
CHESHIRE CAT:
You would be thinking wrong.
ALICE:
Mr. Cat…
CHESHIRE CAT:
Call me Chessy.
ALICE: (Matter of fact, directly)
Chessy… I would like to go home, but I need some help.
CHESHIRE CAT:
Why didn't you say so? I'm happy to help you.
ALICE:
Thank you, Chessy. I guess you're not unfriendly after all.
CHESHIRE CAT:
I'm a cat. I don't make friends with just anybody.
ALICE:
Well, I could use a friend right now.
CHESHIRE CAT:
Then, friends, we shall be.
ALICE:
Why do you smile all the time? Is something funny?
CHESHIRE CAT:
Everything's funny if you're willing to laugh at it.
QUEEN: (Yelling from off stage)
Off with their heads!
ALICE:
Who was that?
CHESHIRE CAT:
Don't ask. Just hurry along. (Cat ushers Alice off stage)
Why Subscribe?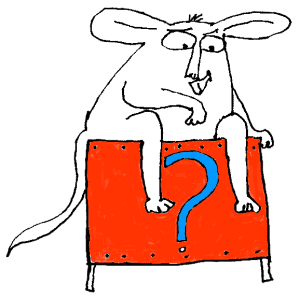 Inside Drama Notebook, you will find a huge collection of well-organized lesson plans, scripts for kids, drama activities, 50 drama games on video and more! Join today and dramatically reduce your planning time while delivering fresh, innovative drama lessons to your students! If you are new to teaching drama, this site will be a Godsend! You will immediately feel confident about teaching drama like an expert. The site guides you step-by-step and provides you with materials that you can use right away with your students.
If you have been teaching for years, Drama Notebook will inspire you with a fresh new approach and innovative ideas!
The site is packed with original, innovative lessons and activities that you will not find anywhere else—and new materials are added monthly.