17+ characters of any gender. Approximately 60 minutes running time. Original holiday story where video games and technology reach Santa and his team at the North Pole.

Santa and Mrs. Claus are forced to confront the digital world head-on when video game addiction strikes the North Pole and threatens Santa's Christmas delivery.
About the Playwright:
Robin Blasberg loves a good laugh. Her comedic plays have been performed all around the mulberry bush. In addition to The Mother Goose News Hour, her YouthPLAYS scripts include Cake for the Queen as well as The Wizard of Oz horror parody, A Taste of Oz. Looking for something for the holidays? Other Drama Notebook scripts include The Halloween Surprise, The Music of Love, Snow White and the Seven Entrepreneurs and The Lost Letters of Mother Goose. You'll be sure to walk away chuckling. If that isn't enough, her writing can also be found in Short Édition online and in children's magazines like Highlights High Five and Ladybug. She is a member of the Society of Children's Book Writers and Illustrators (SCBWI) and was awarded SCBWI's Jack Reid Author Scholarship.
Excerpt from the play:
Characters
Ricky, Alice's video-obsessed, self-centered brother
Mother, Alice and Ricky's mother
Mrs. Claus, Santa's encouraging and clever wife
Santa, the Big Man of the Christmas season
Jingle, a conniving elf
Jangle, Jingle's protégé
Elf, any one of Santa's shop workers (Flexible line assignment)
Dasher, a reindeer employed by Santa to pull his sleigh
Dancer, a reindeer employed by Santa to pull his sleigh
Prancer, a reindeer employed by Santa to pull his sleigh
Vixen, a reindeer employed by Santa to pull his sleigh
Comet, a reindeer employed by Santa to pull his sleigh
Cupid, a reindeer employed by Santa to pull his sleigh
Donner, a reindeer employed by Santa to pull his sleigh
Blitzen, a reindeer employed by Santa to pull his sleigh
Reindeer, any of Santa's reindeer (Flexible in number and line assignment)
ACT 1, SCENE 1
The play begins with Alice alone at the kitchen table. She is singing "Jingle Bells" to herself. Mother is folding laundry in another room and may or may not appear onstage.
ALICE
(Speaking to herself.)
I've been so good this year. I've helped Mom with all of the cooking and cleaning. I've gotten straight A's at school. Mom never even had to remind me to do my homework. And, I gave all the money I earned from my lemonade stand to charity. I've been so good that Santa already wrote to tell me that he's put me on his Nice list. I know I'll get my dollhouse this year. I can't wait for Christmas!
MOTHER
Alice! Could you help me fold this laundry?
ALICE
Coming! I'll be there in a minute. I just need to put Ricky's letter to Santa in the mailbox. I can't believe he just left it here.
MOTHER
Alice! Ricky just dumped these clothes on the chair. Do you know where he is?
ALICE
He's on the phone complaining about the Wi-Fi.
MOTHER
That figures.
ALICE
(Speaking to herself.)
I don't know about Ricky. All of those clothes he never puts away. It just makes Mom so mad. All he cares about is his video games and the internet.
(Sighing.)
But I still hope Ricky makes Santa's Nice list. It would be really awkward if I got a Christmas present and he didn't. I wouldn't want him to feel badly.
ACT 1, SCENE 2
MRS. CLAUS and SANTA are seated at a table. They are going through a pile of letters.
MRS. CLAUS
This letter is from a Ricky Williams.
SANTA
Is he on our Nice list or our Naughty list?
MRS. CLAUS
Let's see. Ricky Williams. Here he is. We've got a question mark next to his name. He's in our gray area. We're undecided on him.
SANTA
What's Ricky asking for this year?
MRS. CLAUS
Hmm . . . His penmanship could sure use some work. I really wish he wrote bigger too. My eyesight is really getting bad. I need a magnifying glass to read this.
(Grabbing a magnifying glass.)
There. That's better. Hmm . . . I think it looks like he wants something called Mimecraft.
SANTA
Mimecraft? What's that?
MRS. CLAUS
I'm not sure. Perhaps Ricky wants to become a mime.
(Mrs. Claus imitates a mime.)
SANTA
That must be it. I guess he's asking for a how-to book on pantomime.
MRS. CLAUS
I don't think we've ever gotten a request for that before. Interesting.
SANTA
But not as interesting as all those kids who wrote that they want to just dance.
MRS. CLAUS
Oh, I love to dance too, and it's so nice to know that not all children are obsessed with video games. A little music goes a long way in a child's imagination.
SANTA
Is there anyone else at that address?
MRS. CLAUS
Let me check my files. Yes. There's an Alice Williams, Ricky's sister.
SANTA
Which list is she on?
MRS. CLAUS
We have her at the top of our Nice list. She's a real angel. We already sent her a Nice List acceptance letter. She wants a dollhouse.
SANTA
Now there's a wonderful gift! Well, we wouldn't want to stir up any jealousy between siblings. Maybe we ought to put Ricky on the Nice list too. Besides, one stop drop-off is always appealing.
MRS. CLAUS
Then that settles it. Ricky goes on the Nice List.
SANTA
Good. What does the next letter say?
MRS. CLAUS
Let's see. (Reading the next letter to herself.) Another request for an iPatch.
SANTA
Yo ho ho! These kids seem to be going through a big pirate phase this year. Maybe there's a new Pirates of the Caribbean movie.
MRS. CLAUS
Hmm . . . Or maybe an iPatch isn't for pirates. It's certainly spelled a little odd with a little letter 'i' in front. All these new toys and games that have come out in the past decade. I-This. I-That. Video this. Video that. It's all so confusing.
SANTA
Whatever happened to asking for a hula-hoop or a football?
MRS. CLAUS
Or a dollhouse.
SANTA
Like Alice.
MRS. CLAUS
I guess it's just the modern age.
SANTA
Don't I know it? That Amazon is going to put me out of business. Why bother writing me a letter, and mailing it all the way to the North Pole when you can just select what you want with a click of a button and put it in a shopping cart online?
MRS. CLAUS
Oh, now, dear. You know you offer more personalized service than Amazon. That's what distinguishes you from all the other Christmas competitors. And you encourage children to be good throughout the year, so parents love you too.
SANTA
I'm just a dinosaur heading for extinction.
MRS. CLAUS
Don't say that, Dear. Parents still love to read their children 'Twas the Night Before Christmas. That'll be sure to keep the children believing in you from one generation to the next.
SANTA
People are still reading children's books?
MRS. CLAUS
Of course they are. People can't spell anymore, and they can't write cursive, but children's stories will never grow old. 'Twas the Night Before Christmas will always be a part of their Christmas, and so will Santa Claus.
SANTA
Aww . . . you're my ray of perpetual sunshine.
MRS. CLAUS
(Patting Santa's knee.)
Anything that I can do to keep people's spirits up-both yours and the children's.
SANTA
Ho! Ho! Ho! That's why I married you.
MRS. CLAUS
Yes. There's a sunny side to everything. You just need to find the right way to look at it.
SANTA
That attitude will take you far.
MRS. CLAUS
It already has.
SANTA
All the way to the North Pole. Ho! Ho! Ho!
MRS. CLAUS
Come on, then. It's about time we check on the elves. Maybe they can shed some light for us on the latest and greatest toys.
ACT 1, SCENE 3
SANTA and MRS. CLAUS enter an empty room scattered with toys. The elves are out back shooting baskets.
MRS. CLAUS
Hmm . . . I thought we'd pass the reindeer outside on our way over here.
SANTA
Strange indeed that we didn't see them. And it looks like no one's around here either.
MRS. CLAUS
Jingle! Jangle!
(There's no response.)
Where is everyone?
SANTA
Is it just me, or do you hear a noise coming from out back?
MRS. CLAUS
Silver bells, maybe?
SANTA
No. More like a thumping sound.
MRS. CLAUS
Hmm . . . Well, I don't know. I thought the elves were supposed to be taking inventory today.
SANTA
Maybe we should text them, isn't that what people do these days?
MRS. CLAUS
(Gets out her phone and tries to text.)
Let's see now . . . It's so hard to see these letters.
SANTA
Let me try.
(Tries to press buttons.)
Darn! My fingers are just too fat for these buttons.
MRS. CLAUS
This modern technology isn't always cut out for us old folks. I'll give the elves a little tinkle, so they know we're here.
(She rings a bell.)
Ringaling! Ringaling!
(They wait.)
SANTA
Well, that didn't work. I'm going to check out back.
(As soon as Santa pulls on the back door, an alarm sounds and lights flash. Santa and Mrs. Claus are startled.)
MRS. CLAUS
What on earth?
(The elves come running in wearing sweatbands.)
ELF
Santa! Mrs. Claus!
SANTA
Good grief! I could have had a heart attack! What was that?
JINGLE
It's our burglar alarm.
SANTA
Burglar alarm? I didn't know we had any burglars up here in the North Pole.
JINGLE
It's just a precaution.
MRS. CLAUS
But it went off when we were trying to go out back. Shouldn't it work the other way around–when someone tries to come inside?
JINGLE
It's a wiring glitch.
SANTA
Huh?
JINGLE
Now. Now. It's nothing for you to worry about. We'll take care of it.
ELF
So, uh . . . we weren't expecting you. Is there something that you needed?
MRS. CLAUS
We just wanted to stop by and see how things were going.
JINGLE
Oh, you know us. Busy. Busy.
SANTA
Ho! Ho! Ho! I see you've worked up quite a sweat.
ELF
Oh, yeah. (Wipes brow.) It's hard for us to catch our breath during peak season.
ELF
And this dry, cold air makes us so thirsty.
MRS. CLAUS
We know how hard you've been working. You were taking inventory today, isn't that right?
ELF
Inventory?
JINGLE
Oh. Yeah. We wanted to talk to you about that. Our toy warehouse is running out of space.
ELF
There's no place to store the new toys.
JINGLE
We were thinking that maybe we need to just throw out all of those board games and other old-fashioned toys that kids don't play with anymore.
ELF
Yeah. The truth is, if we could just stockpile a bunch of iPads and cell phones that would meet most of our demand.
ELF
Don't forget video games. Those are popular items too.
ELF
Basically, hi-tech is the way to go, for sure.
ELF
Out with the old, in with the new
MRS. CLAUS
What has the world come to?
ELF
Technology isn't all that bad, Mrs. Claus.
ELF
Yeah. That GPS that SANTA used last year worked like a charm.
ELF
It was the first time the reindeer didn't make any wrong turns on their route.
SANTA
Ho! Ho! Ho! You're right. I had forgotten all about that.
Why Subscribe?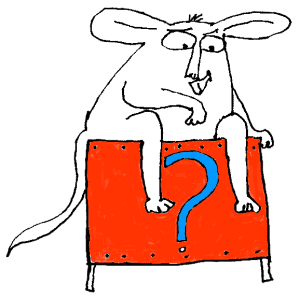 Inside Drama Notebook, you will find a huge collection of well-organized lesson plans, scripts for kids, drama activities, 50 drama games on video and more! Join today and dramatically reduce your planning time while delivering fresh, innovative drama lessons to your students! If you are new to teaching drama, this site will be a Godsend! You will immediately feel confident about teaching drama like an expert. The site guides you step-by-step and provides you with materials that you can use right away with your students.
If you have been teaching for years, Drama Notebook will inspire you with a fresh new approach and innovative ideas!
The site is packed with original, innovative lessons and activities that you will not find anywhere else—and new materials are added monthly.