2 characters, (1M; 1F). 12 pages in length. Approximately 10-15 minutes running time. A short drama for teens written by Robin Rice.
Bitter Cherries is a short drama about two teenagers, a Chevy, and a secret plan. Rona and Sam have been friends since pre-school and have decided to lose their virginity in his mother's car during school lunch break. The plan goes awry when a smell reminds Rona of her abusive father. Sam tries desperately to be sensitive but loses his patience. When the pressure builds and a threat is made, an old friendship is put in jeopardy.
Robin Rice is the author of over 70 plays, including 20 full-length comedies and dramas. Her plays have been honored and produced from Off-Broadway to Australia, South Africa to South Korea, London to Alaska. Some of her publishers are Samuel French, Original Works, Smith &  Kraus, YouthPLAYS, and Blue Moon. A few titles  ALICE IN BLACK AND WHITE, PLAY NICE!, THE POWER OF BIRDS, HONEY'S SMILE, HUMANS REMAIN and LOLA AND THE PLANET OF GLORIOUS DIVERSITY. Saving our planet is a frequent topic, as is the struggle of individuals to realize their own potential. She founded Manhattan Oracles in New York City in 2001, and is also a member of The Dramatists Guild, The League of Professional Theatre Women, The International Centre for Women Playwrights, The 29th Street Playwrights Collective, and on the board of Rebel Playhouse in NYC.
Excerpt from the play:
CAST OF CHARACTERS
RONA – a teenager.
SAM – a teenager.
Note: Sam is old enough to drive a car to school. Age requirement and restrictions on driving vary from state to state, as does how strictly the law is enforced. Set the play in a small town that fits your needs for the age you want for the character.
TIME: Noon. A week day.
PLACE: A side street in a small town.
AT RISE:  RONA and SAM walk down a deserted sidewalk not far from their school. He is eating a sandwich. They are both very nervous.
RONA
What's that smell?
SAM
My cologne?
RONA
No.
SAM
Bologna and peanut butter?
RONA
No.
SAM
Want a bite?
RONA
No.
(He offers the sandwich to her.)
SAM
Sure?
RONA
I'm not hungry, Sammy.
SAM
I'm starved.
(They walk. He eats.)
SAM
Are you not hungry 'cause of… ?
RONA
We decided, didn't we?
SAM
Yeah, but…
RONA
I skip lunch all the time. It's no big deal.
SAM
I'm trying to be sensitive.
RONA
You are sensitive, Sam. I wouldn't be your friend since pre-school if you weren't sensitive.
(They walk in silence. He eats.)
SAM
Think we'll be different after?
RONA
I don't know.
SAM
Did you change your mind?
RONA
No. Did you?
SAM
No.
(SAM eats. They walk.)
SAM
Are you nervous?
RONA
Are you?
SAM
Nah.
RONA
Me neither.
SAM
A little?
RONA
Not with you.
(He takes her hand. She smiles. He smiles back. He finishes the sandwich.)
RONA
Skip first base. Skip second base. Just do it. Then we won't be different from everybody else. Sounds like a plan. What is that smell?
SAM
Coke?
RONA
No thanks.
(He opens a can of Coke, drinks.)
SAM
There's Mom's Chevy.
RONA
I didn't recognize it.
SAM
I have to have it home by 3:45 or I'll never talk her into letting me drive it to school again.
RONA
It's very shiny.
SAM
I washed it for the occasion.
RONA
That was thoughtful.
SAM
Vacuumed up Mr. Muttski's fur in back. Threw out old Whopper wrappers. Found a dollar and 10 cents in the crack between the seats.
RONA
It's your hair.
Why Subscribe?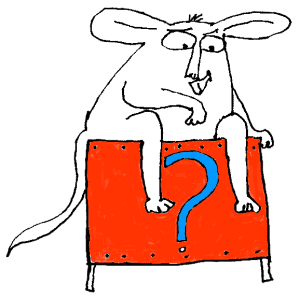 Inside Drama Notebook, you will find a huge collection of well-organized lesson plans, scripts for kids, drama activities, 50 drama games on video and more! Join today and dramatically reduce your planning time while delivering fresh, innovative drama lessons to your students! If you are new to teaching drama, this site will be a Godsend! You will immediately feel confident about teaching drama like an expert. The site guides you step-by-step and provides you with materials that you can use right away with your students.
If you have been teaching for years, Drama Notebook will inspire you with a fresh new approach and innovative ideas!
The site is packed with original, innovative lessons and activities that you will not find anywhere else—and new materials are added monthly.